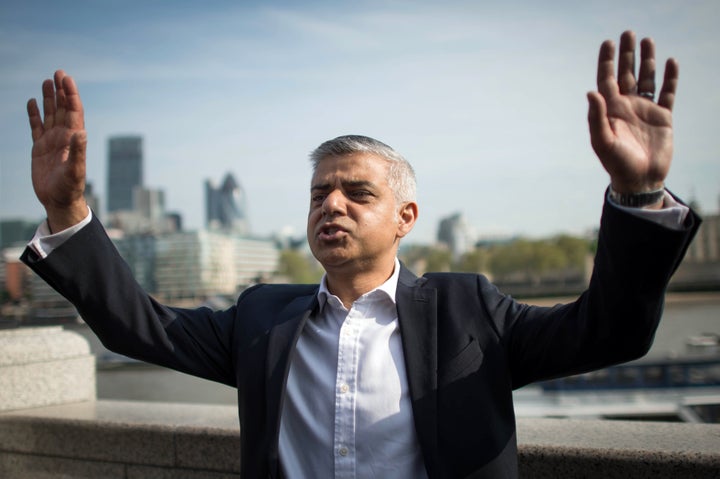 Mayor of London Sadiq Khan has signalled that he plans to visit the United States this year- before Donald Trump gets the chance to ban him from travelling.
The newly-elected Mayor told HuffPost UK that "it may be wise to go to America before January", because of the risk of the billionaire becoming President and barring entry to Muslims.
The Mayor - who swept to power last week despite a bitter Conservative party campaign linking him to Islamist extremists - also said that he hoped his own election proved that "hope does Trump fear…forgive the pun".
He added that he wanted Hillary Clinton to defeat Trump, declaring that "as a feminist" he believed there was no better "role model" for his daughters than having a female President of the United States.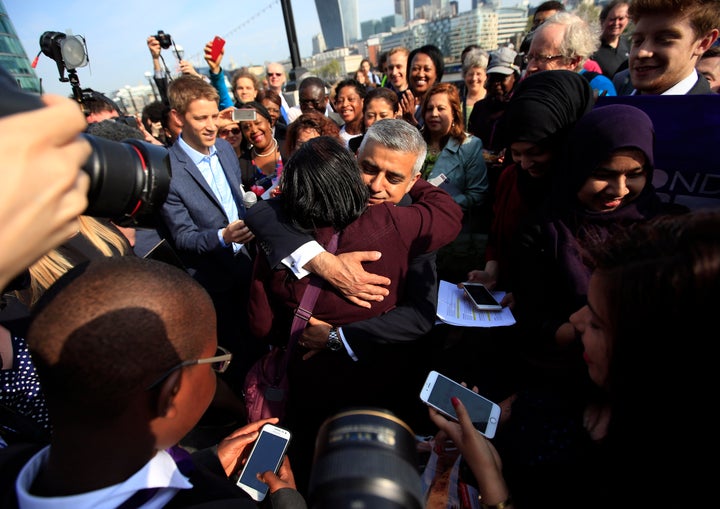 Speaking to the international media at City Hall on Wednesday, Khan revealed that he plans to visit his New York counterpart Bill de Blasio and work with other US mayors in Chicago and Austin to collaborate on policies on housing, air quality and climate change.
He insisted that he was not a "not a Muslim spokesman" and instead spoke for all Londoners, but stressed that he felt a duty to call out Trump's controversial campaign messages including his plan to ban all Muslims from the US.
The tycoon, who is all but assured of becoming the Republican nominee in this November's Presidential election, sparked outrage last year when he used the Paris terror attacks to propose his travel ban.
He tried to row back from it this week, telling the New York Times that Khan's election was "terrific" and that there could be "exceptions" to his Muslims ban.
When asked by HuffPost UK about his travels, Khan suggested that he would not wait for Trump to become President in 2017 to risk being barred from entry.
"I'm not going to today say where I might be going in relation to foreign trips - but I'm reminded that it may be wise to go to America before January, notwithstanding Donald Trump's 'exception' for me," he said.
The Mayor of London rounded on Trump for the damage that his rhetoric did in the fight against extremism, radicalisation and terrorism.
"I love America, I love Americans. I spent many, many holidays in America, I've been to all the Disneylands there are and the other theme parks as well.
"I have family members in America and as a minister I went on trips to America. And my view frankly is that Donald Trump, and those advising him, are ignorant about Islam."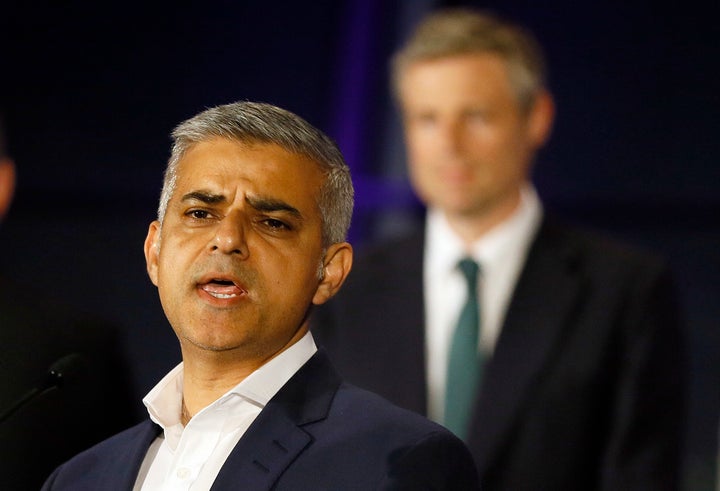 "We have all of us multiple identities. No one thing defines who we are. And I've been frankly surprised at the ignorance of someone who could well be the Republican candidate for the Presidential elections.
"And the idea of making an exception for me because I'm the Mayor of London demonstrates how little they understand about the comments that he's made.
"There are business people here in London who want to do business in America, who happen to be of Islamic faith. There are children like mine, who want to go America to go to Disneyland, but they are of Islamic faith.
"There are young people here who want to be students in America, they are Londoners, they are British and they are of Islamic faith. All these people would be denied going there."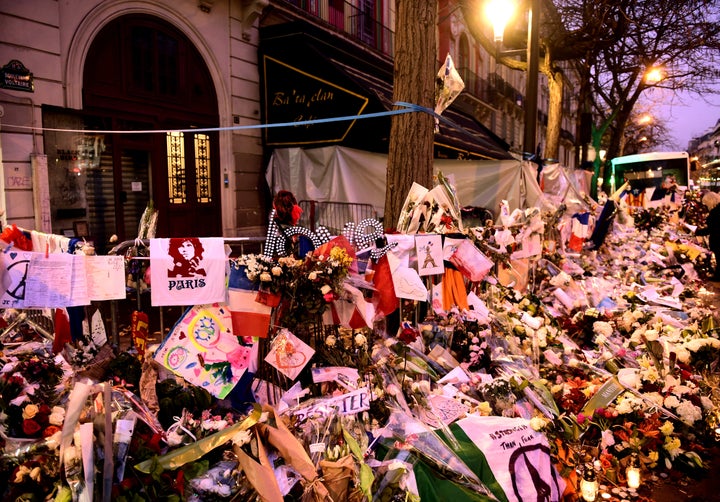 Khan added that Trump's words were counter-productive in the fight against terror too.
"He's playing into the hands of the extremists who think it's not possible to be for there to be compatibility between Islam and the West," he said.
"I think that not only causes problems in relation to radicalisation but I think there are many decent Americans who will be shocked by that approach to winning elections."
"It's also worth reminding my friends and cousins in America that London had a choice last Thursday. London could have chosen the politics of fear, they chose not to. If that's a template for American politics, I'm very happy to help."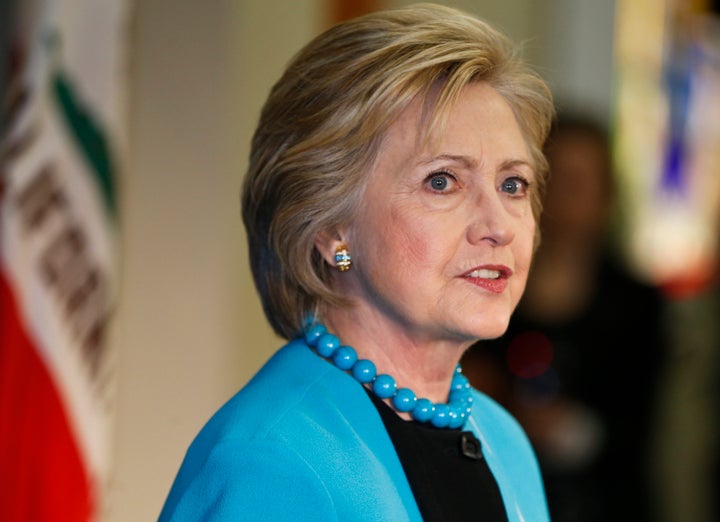 He went on to praise Hillary Clinton and suggested she could withstand the negative campaigning onslaught expected to be unleashed by Trump in coming months.
"What we've shown, and I hope it's a lesson that Hillary and others in America take on board, hope does Trump fear. Forgive the pun," he said.
"Hillary Clinton's politics are very similar to mine. She's got the experience. Someone who's a proud feminist like me would love to see a woman President of the United States of America. I've got two daughters, I can't imagine a better role model for them."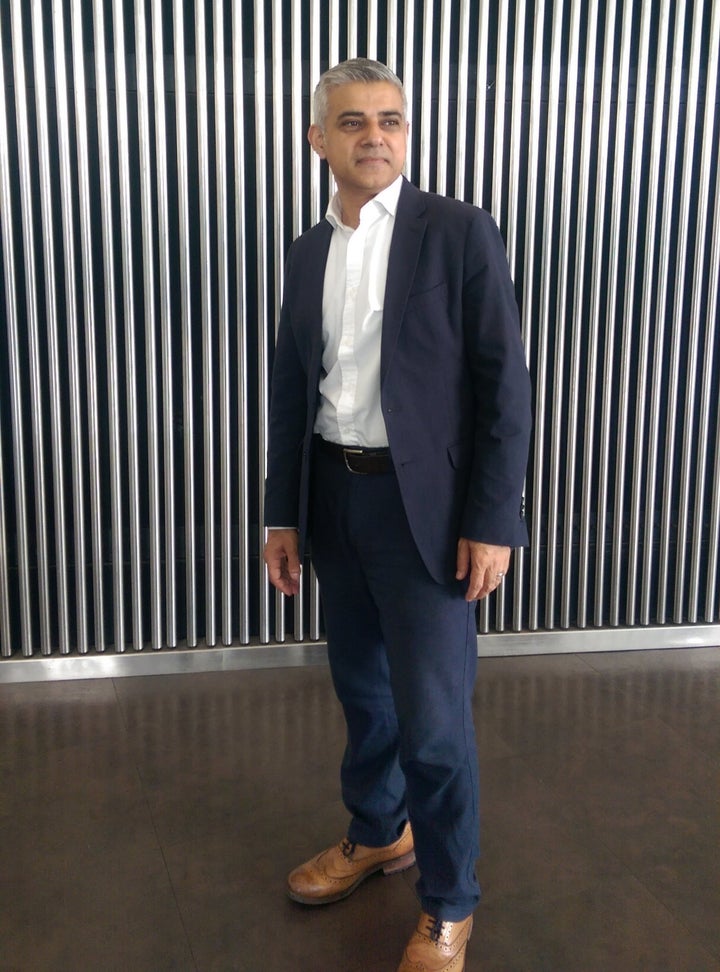 Asked by HuffPost UK if his election had disproved the so-called 'Bradley Effect', a claim that white voters will tell pollsters they back a black candidate only to not vote for them in reality, he replied the victory spoke for itself.
"Lots of people before last Thursday were saying that the opinion polls were deceptive because of the Bradley effect," he said.
"I say this with humility, but it is just a fact: I wasn't simply an ethnic minority, with an obviously foreign name, I was a religious minority. It is a religion that I belong to, that for reasons that we all know about, isn't the most popular.
"What London showed last Thursday is that it's possible to be a Muslim and to be Western, and that Western liberal values are compatible with mainstream Islam."
Speaking to HuffPost UK, he added: "I've never defined myself, you know this Paul, we've known each other for many years, I've never defined myself solely by my faith. It's part of who I am."
However, he stressed that he was a Mayor for all Londoners.
"I want to make clear, I'm not a 'Muslim leader' or a 'Muslim spokesperson'. I'm the Mayor of London. I speak for London, which includes Sikhs, Hindus, Muslims, Christians, Jews, Bhuddists, and those of no organised faith."
Popular in the Community