Brits are being urged to help fight post-Brexit racism and show solidarity with the country's immigrant population by wearing a simple safety pin.
The campaign - started by Twitter user Allison - seeks to easily identify people who victims of race attacks can turn to if needed.
Hate crimes have rocketed since the EU-referendum last week with social media flooded with videos and accounts of abuse.
Allison tweeted the formulation of her idea...
Anecdotally, there has been a spate of verbal and physical attacks against those from Eastern Europe living in the UK.
The campaign leading up to the EU-referendum was repeatedly accused of xenophobia and the demonisation of immigrants on both sides.
It showed thousands of refugees crossing into Slovenia from Croatia during the height of the migrant crisis in October 2015 and even appeared to have a prominent white-skinned man edited out.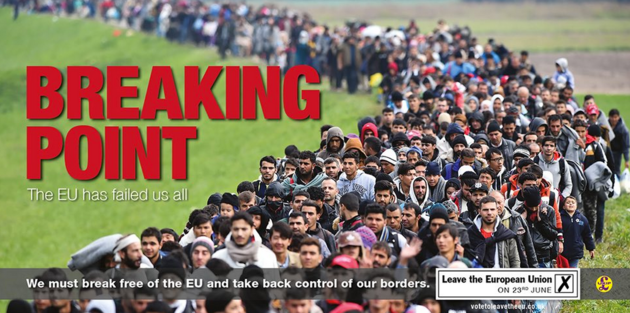 "So it's really important we stand guard against any rise in hate crimes or abuse by those who might use last week's referendum as cover to seek to divide us.
"I've asked our police to be extra vigilant for any rise in cases of hate crime, and I'm calling on all Londoners to pull together and rally behind this great city."
One deluded gent was filmed by Channel 4 News admitting he voted leave "to stop Muslims coming into the EU".
He said: "It's all about immigration. It's not about trade or Europe or anything like that, it's all about immigration.
"It's to stop Muslims coming into this country. Simple as that."
You can watch the depressing clip here.