Video has emerged showing a brutal street fight between two teenagers - in front of a baying mob of hooded youths - that left one barely able to stand.
After a car passes, two teenagers square off in the middle of a residential Wolverhampton street, in the West Midlands, as a group of almost a dozen others watch from the footpath.
In video, seemingly shot from a nearby apartment, one of the youths, dressed in a white t-shirt, makes the first move, attempting to land a roundhouse kick to his opponent's head.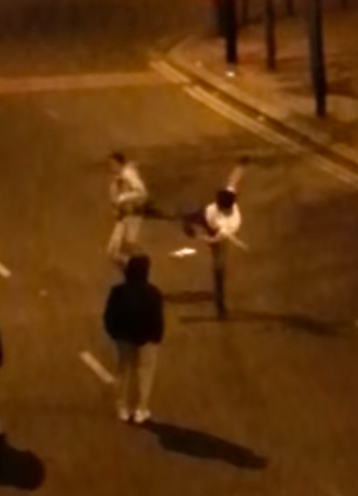 When that fails, the pair square off again, before the teen in white charges forward and uses a sweeping kick to knock his opponent off his feet.
A person is then heard saying: "Nah bruv", before adding "yo, fam, you watchin it?"
The teenager in white then rushes the floored teen, stomping his chest, before monstering him with a flurry of punches to the head.
As the teen lies helplessly on the ground, the onlookers form a circle around him, darting about with excitement.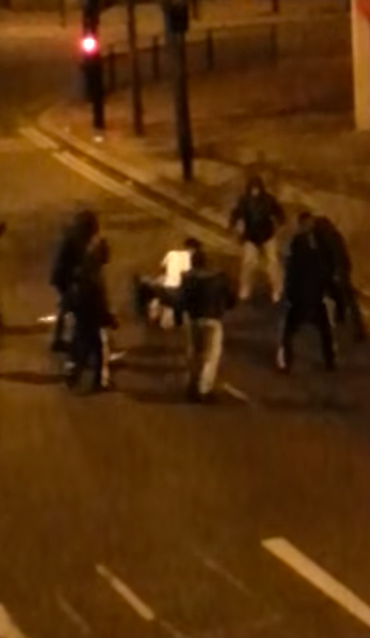 A person is then heard saying: "Nah bruv, floored him fam... floored him bruv."
After trying to get to his feet the beaten teen is then kicked in the ribs before his opponent walks off to collect his hoodie.
The injured teen is then helped to his feet.
The fight lasts for just over two-and-a-half minutes, and has already been viewed thousands of times on YouTube where it is captioned 'The youths of Wolverhampton streets today'. The video was uploaded late last month.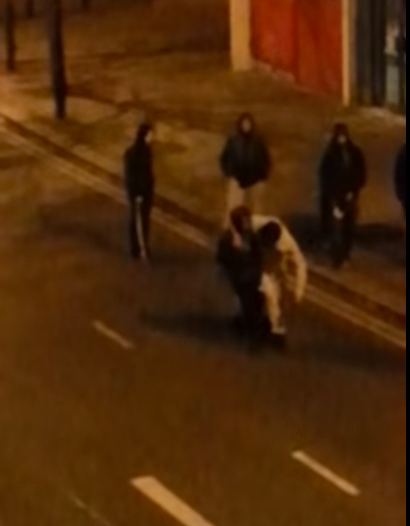 West Midlands Police superintendent Keith Fraser said that the force continues to "tackle issues around gangs and youth violence".
He told the Mirror: "The city centre should be a safe and welcoming environment both day and night.
"Violence like this is letting our city down, and I hope that those responsible are identified and prosecuted."
Popular in the Community