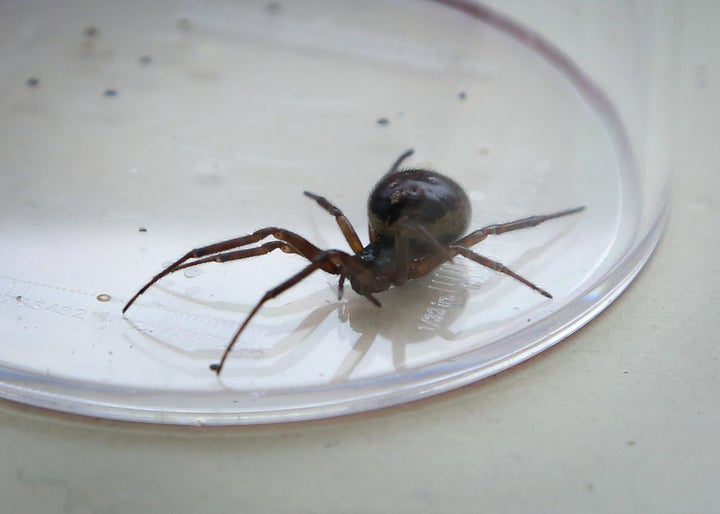 A number of schools in east London have been forced to close for up to a month after false widow spider infestations were discovered.
Rokeby School in Newham was among one of at least four to shut just weeks into the academic year.
In a statement on the school's website, headteacher Charlotte Robinson told parents and students that a pest control company will be dealing with the infestation for three weeks.
Students will be set work online until the school reopens on October 29.
The statement sent out on Wednesday read: "I have had to take the difficult decision to close Rokeby School to students and staff until Monday 29th October 2018.
"This is due to an infestation of spiders in the building that was discovered this morning.
"The safety and wellbeing of students and staff must be our priority is whilst I understand that this may be very inconvenient for you, it is in your child's best interest to remain at home and not at school."
Lister Community School in Plaistow also said it were closing after teachers were informed of the local infestations by Newham Council.
No-one is believed to have been bitten by the spiders, headteacher Anthony Wilson said.
It is hoped the specialist school in music and science will reopen at the end of the week.
Star Primary School in Canning Town has also been closed "until further notice", while Ellen Wilkinson School in Beckton is shut until Friday.
A spokeswoman for Newham Council said: "Two local primary schools (Ellen Wilkinson and Star) and two secondary (Rokeby and Lister) have closed to treat a' noble false widow' spider infestation. The spiders only bite if mishandled or provoked. The venom is not particularly potent.
"Often, the symptoms are no worse than the pain of a wasp sting; however, extra precautions need to be taken around those that are vulnerable i.e. under the age of five, the elderly or those on medication.
"The schools are being treated and fumigated and we are working with the schools to ensure that children can continue to receive an education whilst their school is closed. Pupils are being set work via the schools and will remain in contact with schools.
"We are asking all our schools and nurseries to proactively check their premises carefully for these spiders and if they see any signs, then contact environmental health or pest control as well as notifying the council."
The spiders, around the size of £2 coin, can bite humans.
Symptoms can include swelling and chest pains, although the effects are usually not serious.