The Government has been accused of "washing its hands entirely of its responsibility" after it emerged that it was planning to scrap animal welfare guidance and devolve regulatory powers to the farming industry.
The move has been heavily criticised by animal welfare groups, including the RSPCA and Compassion in World Farming.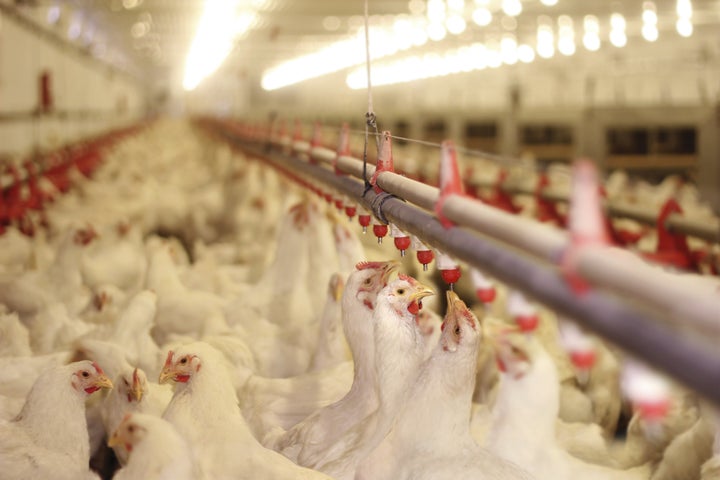 The statutory codes detail what legal obligations those who keep animals have.
They also provide information encouraging people to adopt husbandry procedures that go above the minimum legal requirements.
Labour is calling for a parliamentary debate before the deadline of April 18.
The new guidelines, which will only be made public after the existing statutory codes have been scrapped, will come into effect on April 27.
Under plans drawn up by Conservative ministers, extra powers will be given to the British Poultry Council later this month to regulate chicken farming.
Environment Secretary Liz Truss will lead the changes towards "industry-led" guidance.
Kerry McCarthy, the Shadow Environment, Food and Rural Affairs Secretary, has written to Truss calling for an urgent debate.
McCarthy said: "Abolishing statutory animal welfare codes flies in the face of common sense and risks a return to dangerous days in Britain when animal welfare standards were lax and food scares were rife.
"This Government has failed to keep the codes updated and now wants to wash its hands entirely of this responsibility.
"They have encouraged the industry to make its own rules but will only make this new 'guidance' public after the existing statutory codes have been scrapped.
"Labour is calling for an urgent debate to hold the Government accountable for this plan which could put animal welfare standards and consumer confidence at risk."
The RSPCA said at the time the changes were announced: "We are concerned that this change to guidance could impact on the legal weighting these documents have in providing magistrates with legal guidance when considering negligence during animal welfare prosecutions.
"We also have concerns that the new guidance documents may not contain the same level of welfare information as the existing codes and may only serve to help ensure animal keepers are compliant with minimum legal requirements."
Defra has been contacted by the Huffington Post UK for comment.
Related