Labour's Emily Thornberry has refused to rule out a second EU referendum and the possibility of overturning Britain's Brexit vote.
Asked repeatedly about the idea of fresh ballot on Britain's EU membership, the Shadow Foreign Secretary said "I think we need to take this in stages".
When pressed again on a second referendum, she told BBC1's Andrew Marr programme: "I think this needs to be taken step by step."
Tony Blair last week suggested that the Brexit vote could be reversed, while Sir John Major also said there was a "perfectly credible case" for a second vote.
But with Parliament set to get a say over the Article 50 process for Brexit, Thornberry said that Theresa May's government had so far failed to tell the public what its plan was.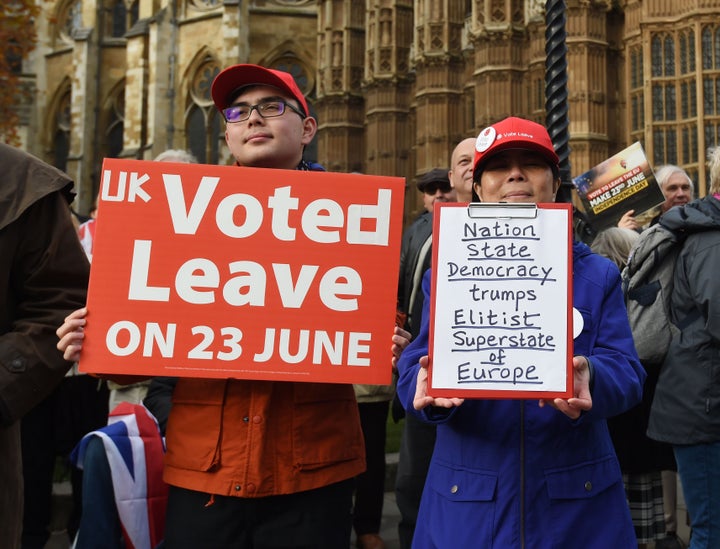 "Let us start with what it is the Government wants to negotiate and then we can have a reaction from the public and a proper debate and then we can decide how we want to proceed," she said.
"Until they actually lay down their basic negotiating position we cannot even begin this debate. They don't have any cards...they don't even know what game they are playing.
"They need to act on behalf of the 100% and not on behalf of an extreme 5% of the 52% [who voted to Leave]".
During the Labour leadership election, Jeremy Corbyn refused to back the idea of a second referendum, but it was enthusiastically supported by his rival Owen Smith.
Only last week, Shadow Chancellor John McDonnell said Labour "must not try to re-fight the referendum or push for a second vote".
Yet Thornberry's hesitation suggests Labour's policy on the issue remains in flux.
Major's intervention, plus a strong Lib Dem campaign on Brexit in the Richmond Park by-election, has reignited the debate over a vote on the eventual EU deal hammered out between May and Brussels.
Shadow Brexit Secretary Keir Starmer has suggested that Labour won't "block" Article 50", yet the party is expected to try to amend any legislation to avoid a "hard Brexit" that pulls the UK out of the EU single market or customs union.
However, Michael Gove warned on the Marr Show that many people would be "angry" if a second referendum were to become a real prospect.
"I think that people would be rightly angry if there were a second referendum," Gove said.
"We had a long, passionate, at times wrenching referendum debate, in the end the vote was clear."
Tory MP Maria Caulfield, who sits on the Exiting the European Union Select Committee, was quick to pounce on the confusion.
"Labour continues to demonstrate they have neither the plan nor the desire to reduce immigration into our country.
"With the Shadow Foreign Secretary refusing to rule out backing a second referendum and suggesting no changes should be made to freedom of movement from Europe, it's clearer than ever that Labour are completely out of touch with working people."
During her Marr interview, Thornberry also said she "absolutely" endorsed the stance of her colleague Diane Abbott, who told the Guardian on Saturday free movement could not be stopped while retaining membership of the EU single market.
"Those of us who are arguing for the least harmful Brexit have to be clear to people that there is no deal to be done on freedom of movement, and to imperil our economic interests as a country because of anti-immigrant feeling would scarcely be responsible," the Shadow Home Secretary had said.
But Thornberry added that there was still "quite a lot of room to manoeuvre" on free movement, with "a whole range of options" to be looked at including changing the definition of a worker for free movement purposes.