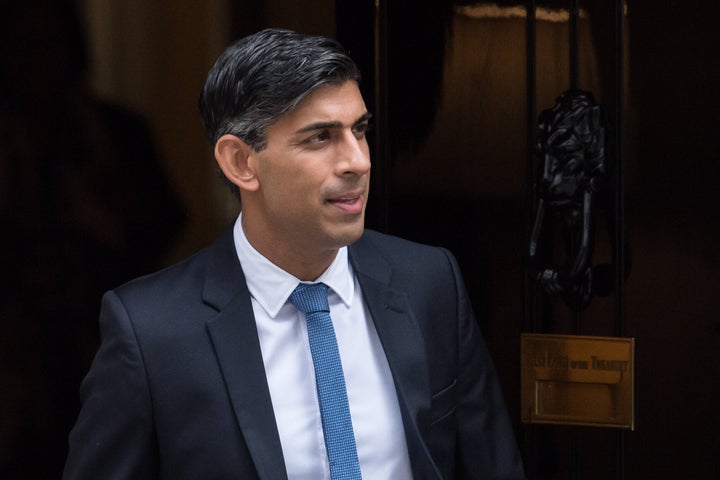 Rishi Sunak's decision to water down key policies designed to tackle climate change has been savaged by senior Tory MPs.
The prime minister summoned his cabinet on Wednesday ahead of an expected announcement that plans to achieve net zero would be delayed.
A proposed ban on the sale of petrol and diesel cars, which was due to begin in 2030 is set to be pushed back to 2035. The phasing out of gas boilers is also set to be postponed.
News of the plan was leaked on Tuesday evening and in a statement Sunak said green policies needed to be "more proportionate".
The move has angered many Conservatives who support the current policy signed off by Boris Johnson just three years ago.
Simon Clarke, a former levelling up secretary, warned the prime minister not to "shatter" the cross-party consensus on tackling climate change.
"Our climate is changing dramatically. The UK has carved out a world-leading role delivering net zero in a market-friendly way that will deliver clean, secure energy and thousands of jobs in deprived communities like Teesside. My Red Wall constituents overwhelmingly support it," he said on Twitter.
The Middlesbrough South and East Cleveland MP added: "It is in our environmental, economic, moral and (yes) political interests as Conservatives to make sure we lead on this issue rather than disown it."
A move by Sunak to roll back Tory commitments on the environment has been seen as an attempt to claw back votes ahead of next year's general election.
But Alok Sharma, the Tory MP who served as president of the Cop26 climate summit, said: "The UK has been a leader on climate action but we cannot rest on our laurels.
"For any party to resile from this agenda will not help economically or electorally."
Chris Skidmore, the government's former net zero tsar, said: "Rishi Sunak still has time to think again and not make the greatest mistake of his premiership, condemning the UK to missing out on what can be the opportunity of the decade to deliver growth, jobs and future prosperity."
Lord Goldsmith, the environmentalist and former minister, said Sunak's "short stint as PM" would "be remembered as the moment the UK turned its back on the world and on future generations. A moment of shame."
Ruth Davidson, the former leader of the Scottish Conservatives, said: "It's not just Ford that needs ambition, commitment and consistency from the government. Any government, for that matter."