The number of sepsis deaths recorded in England's hospitals have risen by a third over the past two years, it has been reported.
In the year ending April 2017, there were 15,722 deaths in hospital or within 30 days of discharge where sepsis was the leading cause – a rise of 38% in two years.
Sepsis is a rare but extremely dangerous condition where infection gets into the blood stream, causing an extreme reaction which attacks the vital organs. It can occur following chest or water infections, problems in the abdomen like burst ulcers, or simple skin injuries like cuts and bites.

Sir Brian Jarman, director of the Dr Foster research unit at Imperial College in London, told the BBC he believes staff shortages and overcrowding on wards might be partly to blame.
However an NHS England spokesperson told HuffPost UK growing awareness of sepsis is a likely factor for the rise in the number of deaths reported, as some deaths may have previously been reported as other conditions like pneumonia, thereby skewing the results.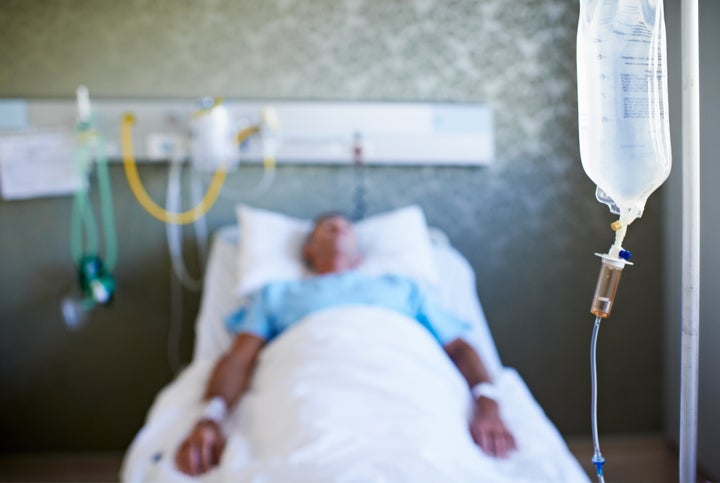 "Over the past three years there has been a huge effort across the NHS to increase clinical recognition of, and recording of, sepsis," NHS England's spokesperson told HuffPost UK.
"That improved method of recording means some cases previously recorded as simple infections are now classified as sepsis. So these data do not prove an increase in sepsis cases per se."
Professor Bryan Williams, chair of medicine at University College London, reiterated this on the Today Programme: "In reality what is happening is an increased awareness of sepsis and increased detection of sepsis and an actual reduction in mortality in hospital and in the first 30 days after discharge from sepsis.
"I would really think it is important for the public to recognise the NHS is taking this incredibly seriously and if you go to any hospital now it is treated as one of the priorities and death rates are falling."
Sepsis can initially be confused with other ailments such as flu, gastroenteritis or a chest infection. Early symptoms include: a high temperature (fever) or low body temperature, chills and shivering, fast heartbeat and fast breathing.
People should seek medical help urgently if they develop slurred speech, extreme shivering or muscle pain, severe breathlessness, mottled or discoloured skin, or are unable to pass urine (in a day).
With sepsis, early detection is vital. Because of problems with vital organs, people with severe sepsis are likely to be very ill and the condition can be fatal.