The Daily Telegraph revealed on Friday that 23 Conservative politicians support the amendment, which would see pupils receive "age-appropriate", religiously diverse and LGBTQ-inclusive lessons.
Under current government guidelines - which were last updated in 2000 - only state schools are required to teach students about the biological processes of sex, leaving thousands of children at academies, private schools and free schools in the dark.
No institutions are compelled to give lessons on the social and emotional aspects of relationships.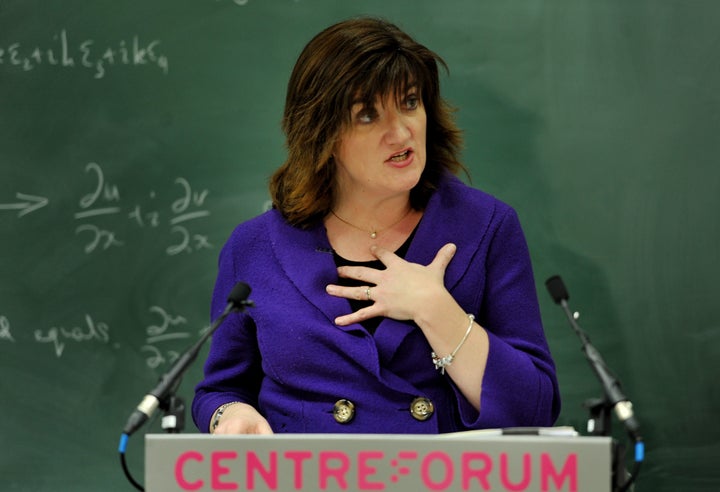 Under the changes, all school pupils would receive lessons on sexual consent, sexual violence and domestic violence.
Thousands of young people would also be taught about same-sex relationships, the dangers of sharing personal details online and how to spot the signs of grooming.
Research from Barnardo's released last month found that 70 percent of 11-15 year olds in England believe all children should have school lessons on sex and relationships, while 94 percent said they wanted to know the risks of sharing images of themselves with strangers online.
The amendment to the Children and Social Work bill, published in the House of Commons on Thursday, is expected to be voted on by the end of February.
Former Cabinet ministers Nicky Morgan, Maria Miller, Dominic Grieve, Dame Caroline Spelman and Tim Loughton are among the Conservatives backing the move.
Tory MP David Burrowes told the Telegraph the amendment would ensure that sex education "has a relationship basis".
"This would mean that it deals with what is at the heart of people's concerns which is people's resilience, strong relationships and how to handle issues around pornography and sexual harassment," he said.
A Department for Education spokesperson said: "High-quality education on sex and relationships is a vital part of preparing young people for success in adult life.
"It is compulsory in all maintained secondary schools and, as the Education Secretary said last week, we are looking at options to ensure all children have access to high-quality teaching in these subjects
"We are working closely with select committee chairs and others and will update the House in the passage of the Children and Social Work Bill."