More than a third (37%) of girls have been sexually harassed while at mixed-sex schools, a study has found.
Sexist language and gender stereotypes are a "typical feature" of school culture in England and Wales, contributing to a climate where sexual harassment is commonplace, according to research from the National Education Union and UK Feminista.
A total of 1,508 students and 1,634 teachers from primary and secondary schools as well as sixth forms, were questioned about their experiences and views on sexism in schools.
"I felt embarrassed about it and wanted to pretend the situations didn't happen," said one female student, who had experienced sexual harassment.
Another said: "It's just something that happens, no matter how much we don't like it."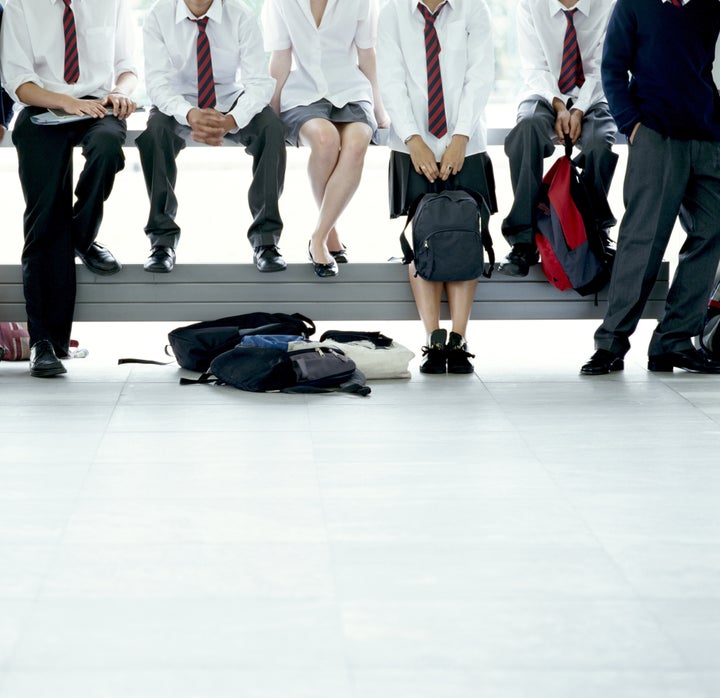 "The results of our study are clear: schools, Ofsted and the Government must act urgently to tackle sexism in schools," said Sophie Bennett, spokesperson for UK Feminsta.
"Sexual harassment, sexist language and gender stereotyping are rife in school settings, yet all too often it goes unreported and unaddressed."
The study found sexual harassment throughout education is gendered - 37% of girls report experiencing sexual harassment, compared to 6% of boys.
And 66% of female students and 37% of male students in mixed-sex sixth forms have experienced or witnessed the use of sexist language in schools.
What's more, more than a third (34%) of primary school teachers say they witness gender stereotyping in their schools on at least a weekly basis.
"These incidents are still seen too often as something rather trivial," one secondary school teacher said in the survey.
"Like many people, I wouldn't be overly confident that I would receive full support from the leadership team thereafter."
The report is calling on the Government to take urgent steps to tackle sexism and sexual harassment in schools.
This includes issuing national guidance to schools on how to prevent and respond effectively to sexual harassment and sexual violence, and ensuring teachers receive the necessary training, resources and support to develop a whole school strategy for tackling sexism.
Bennett has issued a call to action.
"The solutions are clear; what has been lacking is the political will to act," she said.
"All those with the power to make schools safe for girls must now step up - from Downing Street to the staff room.
"We need to stop schools being places where girls and boys learn that sexual harassment and sexism are routine, normal, accepted. It would transform school life – and society as a whole."
Kevin Courtney, joint general secretary at the National Education Union, said in a year when sexual harassment has been at the forefront of people's minds, this study just shows how normalised it has become for young people.
"Sexual harassment and regular sexist remarks are patterns that most girls and young women come to view as 'normal'," he said.
"This sets up expectations about peer relationships and gender, which can lead to real harm for girls' and boys' self-confidence and aspirations about life.
"Schools and colleges have an important role to play in breaking down stereotypes but education policy is making it harder and not easier.
"The Government, alongside the profession, needs to develop teacher training about the best ways to reduce sexism in the classroom and to use the formal and informal curriculum to make a difference for girls and boys."
To view the full report, including details of what students and teachers said, click here.