A senior Labour MP has written a damning account of working with Jeremy Corbyn, as she announced her support for his leadership challenger Owen Smith.
Sharon Hodgson, the MP for Washington and Sunderland West and former Shadow Minister for Children, accused Mr Corbyn of "undermining" his own MPs during the EU Referendum campaign and said he had "failed to fulfil the parliamentary aspect of his role from day one."
Corbyn showed a "lack of communication [and] respect" for shadow ministers' work that she had never seen from a leader, Hodgson claimed.
She wrote publicly to Labour party members, saying Corbyn's EU Referendum campaigning was "lacklustre and he was, at best, ambivalent towards one of the most important decisions our country has made in a generation".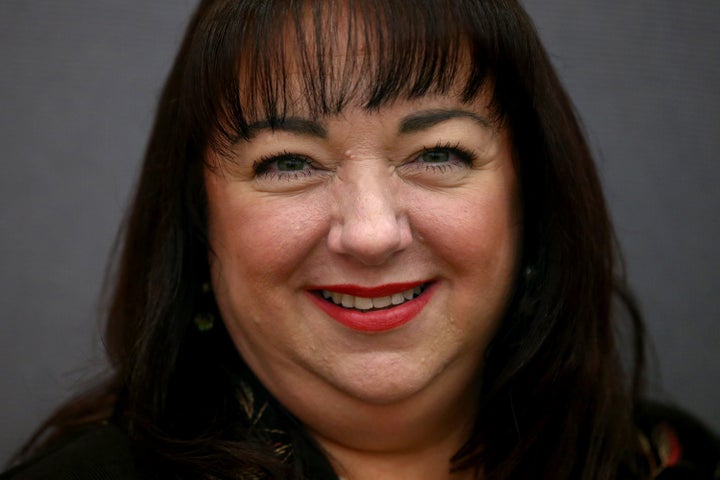 She alleged Corbyn decided to go on holiday to Portugal when "members and activists were bending over backwards campaigning" and claims he disappeared the morning after the vote.
Hodgson, who resigned from the shadow cabinet last month, said Labour's policy development has been "over-run by the leadership or ignored" due to Corbyn's alleged lack of engagement with shadow ministers and the Parliamentary Labour Party.
She claimed she had spent months preparing for a party review into special educational needs and disabilities only to have it "completely undermined" by shadow chancellor John McDonnell who announced support for a different approach without consulting her.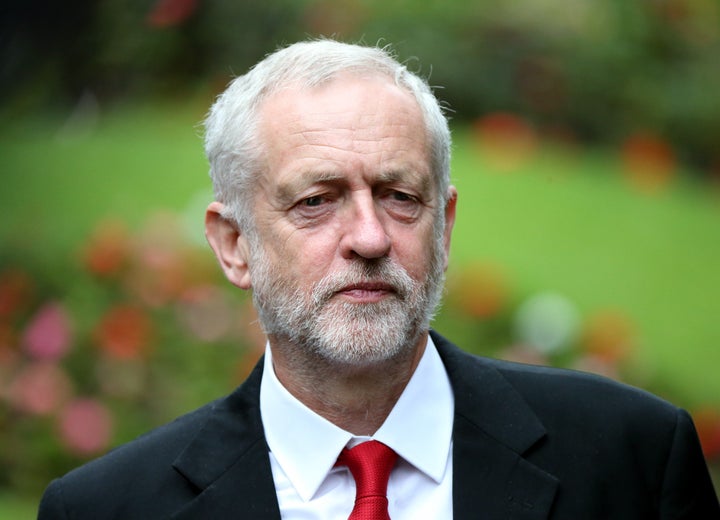 When she had no answer from McDonnell about what had happened, she claims she contacted Corbyn directly. "Instead of support and an offer to resolve the problem, we were simply acknowledged with the sentence, "I appreciate the point", and then told to expect an apology and clarification later, which never arrived. Indeed, nobody ever reached out to discuss the matter with me," Hodgson wrote.
"In all my time in Parliament, I have never experienced such lack of communication or respect for a shadow minister's work from a leader. To form a credible and effective opposition, a Leader must work with the PLP and respect the opinions of their shadow ministers. Jeremy needs to lead his MPs as well as the membership. Sadly, Jeremy has failed to fulfil the parliamentary aspect of his role from day one."
Hodgson added that Labour was "teetering on the edge of political irrelevance" and added "I was not part of any 'Blairite coup' or orchestrated plan to damage Jeremy's leadership. My decision was my own."
She defended MPs such as Kate Green and Lisa Nandy who resigned from the shadow cabinet, saying: "These MPs are not 'Blairites', and they resigned due to Jeremy's inability to engage with his cabinet."
Last month, I resigned from my role as Shadow Minister for Children. At our last CLP meeting, I set out my reasons for doing so, but, since many of you were unable to attend, I have decided to explain my difficult decision in writing.

Throughout my eleven years as your MP, I have worked first and foremost to be the voice of this constituency in Parliament. I have stood up for the people, and worked to make their lives better, to create a fairer society, and to see social justice, equality and opportunity for all.

I have loyally served every Leader; whether on the backbenches or frontbench. I never once engaged in the civil war between Tony Blair and Gordon Brown, and when asked, I dutifully served as a whip under Gordon Brown, then as a shadow minister under both Ed Miliband and Jeremy Corbyn. In these roles I worked tirelessly to hold the Government to account and helped develop Labour Party policy on children, families, women, race and equalities.

As you know, I did not vote for Jeremy to be Leader last year, but I chose to support him by accepting the position of Shadow Minister for Children, an area that is close to my heart. Here I had two key aims: to support the Labour Party and its Leader and to oppose this damaging Tory Government as effectively possible. I didn't need to take a position on Jeremy's frontbench, and could, like others chose to last September, have politely declined in order to work to represent constituents and our Party from the backbenches. Instead, I chose to step up and support Jeremy.

Unfortunately, I could not continue supporting Jeremy after the events that followed Hilary Benn's sacking.

I was not part of any "Blairite coup" or orchestrated plan to damage Jeremy's leadership. My decision was my own. On the Monday after the Shadow Cabinet resignations, I got on the train to London, as I do every week, and had no plan to resign. Yet, as Monday progressed, it became clear that Jeremy's leadership could not go on.

As MPs such as Owen Smith, Kate Green, and Lisa Nandy left a meeting with Jeremy and resigned, it was clear that the situation had taken a turn for the worse. These MPs are not "Blairites", and they resigned due to Jeremy's inability to engage with his cabinet. Jeremy had lost the confidence of most of his Shadow Cabinet, and in turn lost my confidence in him as Leader. Instead of carrying on as if nothing was wrong, I stood up for what I believed and made the difficult decision to resign.

Labour is bigger than any one person, and is indeed bigger than all of us. When our party is teetering on the edge of political irrelevance, we all have a duty to act quickly to show that we are a government in waiting. We all pride ourselves in our beliefs of equality, social justice, and opportunity for all. These beliefs are not the monopoly of one person or one faction of our Party, and the only way we can make them a reality is to win elections.

We need leadership that ensures our electability, and respectfully, Jeremy is not offering that leadership. For example, during the European Union Referendum, Jeremy's campaigning was lacklustre and he was, at best, ambivalent towards one of the most important decisions our country has made in a generation. Instead of playing a central role in our official Labour IN campaign, Jeremy and his team failed to attend any steering committee meetings. When challenged directly, Jeremy has not once denied this lack of involvement. During the campaign, Jeremy undermined us and, when members and activists were bending over backwards campaigning, Jeremy decided to go on holiday to Portugal.

Leaders must lead from the front and make our case to the country, but Jeremy failed to do so. In the morning after the vote, when the people needed reassurances and the markets needed confidence, Jeremy, as a national leader, should have been doing the media rounds, speaking to the many people who had stayed up all night watching the results. But Jeremy was nowhere to be seen.

Jeremy should have used the EU campaign to show his potential to become our next Labour Prime Minister. With the most important, high-level negotiations our country will ever see, Labour needs to have a credible voice at the table, working to get the best Brexit deal for the people we represent and stand up for as Labour Party members. Sadly, Jeremy has shown he isn't up to the job.

However, it was not only during the campaign that his leadership has been brought into question. It has been clear from his lack of engagement with his Shadow Ministers and the wider Parliamentary Labour Party where our democratic policy development processes have been over-run by the leadership or ignored.

This is something I have experienced personally in my capacity as a Shadow Minister for Children. My office and I spent months preparing for a Labour Party review into special educational needs and disabilities (SEND) to feed into Labour's manifesto for the 2020 General Election. I identified the issues we needed to address; I raised questions in the chamber; I met stakeholders to discuss the review, and my staff put together a briefing for the wider PLP and the Leadership Office, and worked to get media coverage. Three days after the launch, I found out that my review had been completely undermined by our Shadow Chancellor, John McDonnell.

Without consulting me, John had announced his support for a Shadow Neurodiversity Minister and an autism manifesto. My office picked up John's announcement on Twitter, and subsequently raised the issue with him, requesting an opportunity to meet to discuss the matter further. After receiving no response, my team made several more attempts to reach out to John's office, which were all met with no answer.

The combination of silence from John's office and the large number of inquiries from external bodies and the media, left me with no option but to contact Jeremy's office directly. Instead of support and an offer to resolve the problem, we were simply acknowledged with the sentence, "I appreciate the point", and then told to expect an apology and clarification later, which never arrived. Indeed, nobody ever reached out to discuss the matter with me.

In all my time in Parliament, I have never experienced such lack of communication or respect for a shadow minister's work from a Leader. To form a credible and effective opposition, a Leader must work with the PLP and respect the opinions of their shadow ministers. Jeremy needs to lead his MPs as well as the membership. Sadly, Jeremy has failed to fulfil the parliamentary aspect of his role from day one.

Last summer, we were promised a revitalised and successful Labour Party, improving on the disappointing performance in the 2015 General Election. However, we have seen the opposite. The local election results in May were stagnant at best. For the first time in history, we fell to third place in Scotland behind the Tories, who now form the Official Opposition, and we only just held on to control of the Welsh Assembly. To win a General Election, we need to appeal to not only core Labour voters, but the wider electorate. Sadly, my experience on the doorsteps across the country is that crucial swing voters will never vote for a Labour Government led by Jeremy, and I have experienced this on the doorstep in Washington and Sunderland West also.

We are a Party of Government, not just a social movement, and we must never lose sight of that. We cannot forget that moment in 1997 when, after 18 years of Tory rule, we finally achieved power and the ability to improve people's lives again. Neither can we forget the devastating defeats of 2010 or 2015, which have forced us to look on over the past six years as the Tories have tried to dismantle everything we achieved in Government. There is no moral high ground in being a permanent opposition, sitting on the opposition benches every day, knowing that you will never be able to make real changes people need.

There is too much at stake. In order to sort ourselves out, and to work towards forming the next Labour Government, we need a new Leader.

As many of you will know, I publically supported Angela Eagle once the leadership contest was announced. This was because of Angela's clear dedication to our Party as a member for over forty years, a minister in the last Labour Government, a shadow minister under both Ed Miliband and Jeremy, and as Labour Party Chair.

Sadly, before the nominations closed, Angela announced she would be withdrawing from the leadership race to ensure that we had one unity candidate and pledged her support for Owen Smith MP. I have now also given my full support to Owen to become the next Leader of the Labour Party. Since Owen launched his campaign, he has set out a radical policy platform that not only harnesses our stance as an anti-austerity party, but also pro-prosperity.

Labour is in dire straits right now, and we must heal our party, uniting both the membership and the Parliamentary Party. I hope you can understand why I made the difficult decision to resign and can show your support for Owen Smith to be the next Leader of the Labour Party.

As always, I am happy to hear your thoughts and comments in a respectful and measured debate as fellow Labour colleagues, so please don't hesitate to contact me.

Yours sincerely,

Sharon Hodgson MP
Popular in the Community