"We're selling Donald Trump dog-poop bags ..."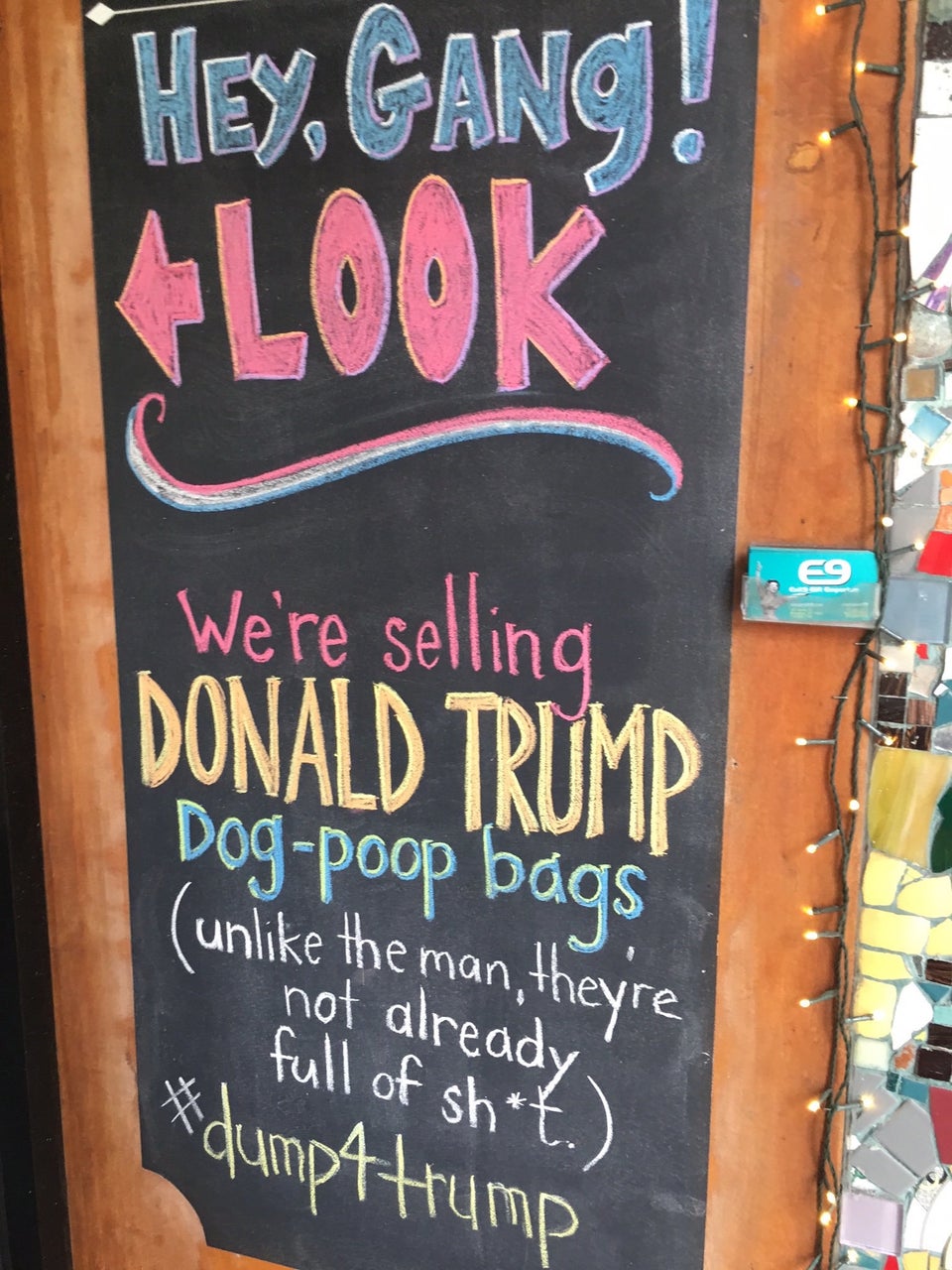 "If Trump wins, I'm leaving the country ..."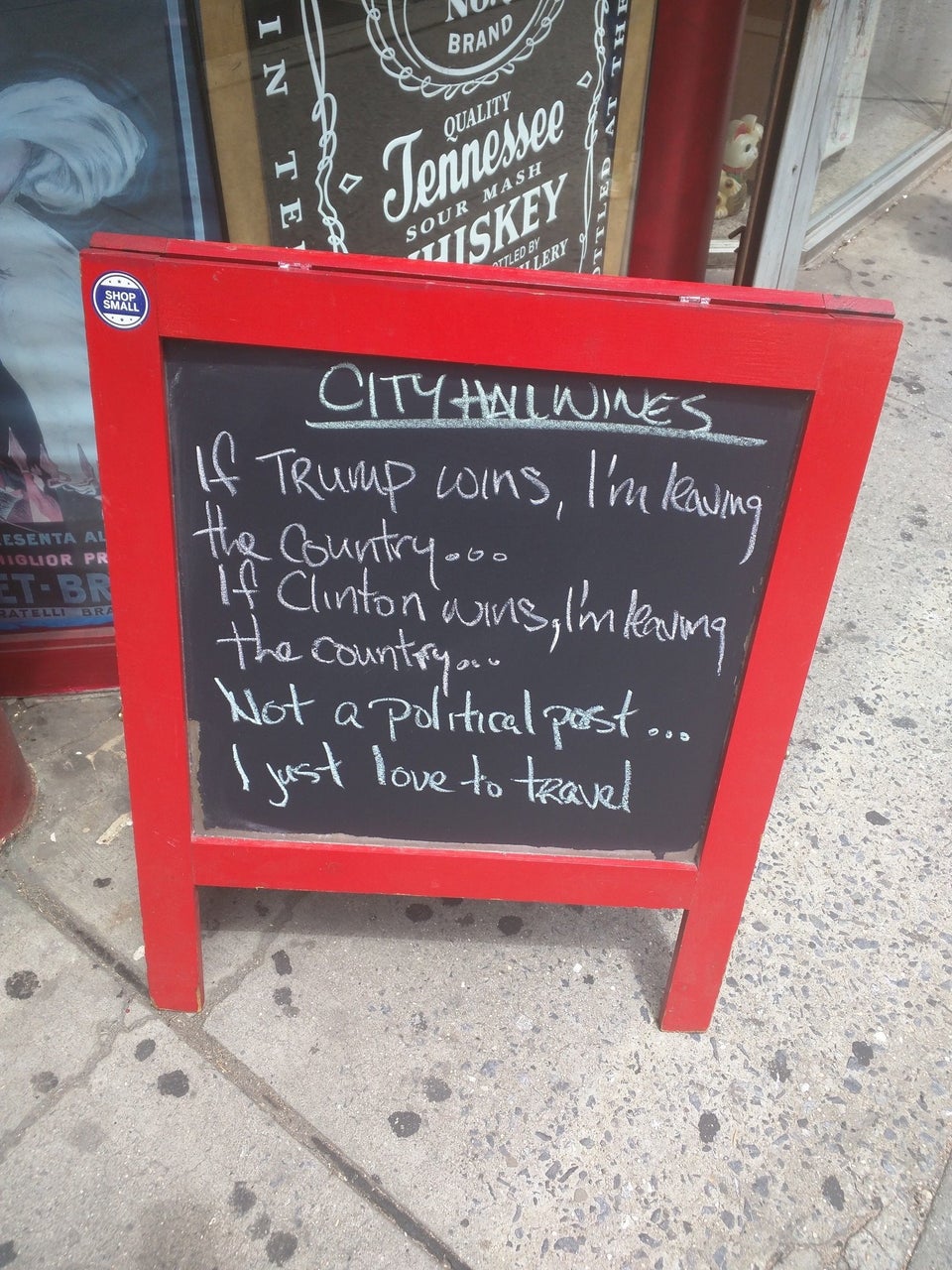 "Donald Trump is a punk ass chump."
"Eat our delicious Arabic food before Trump kicks us out!!!"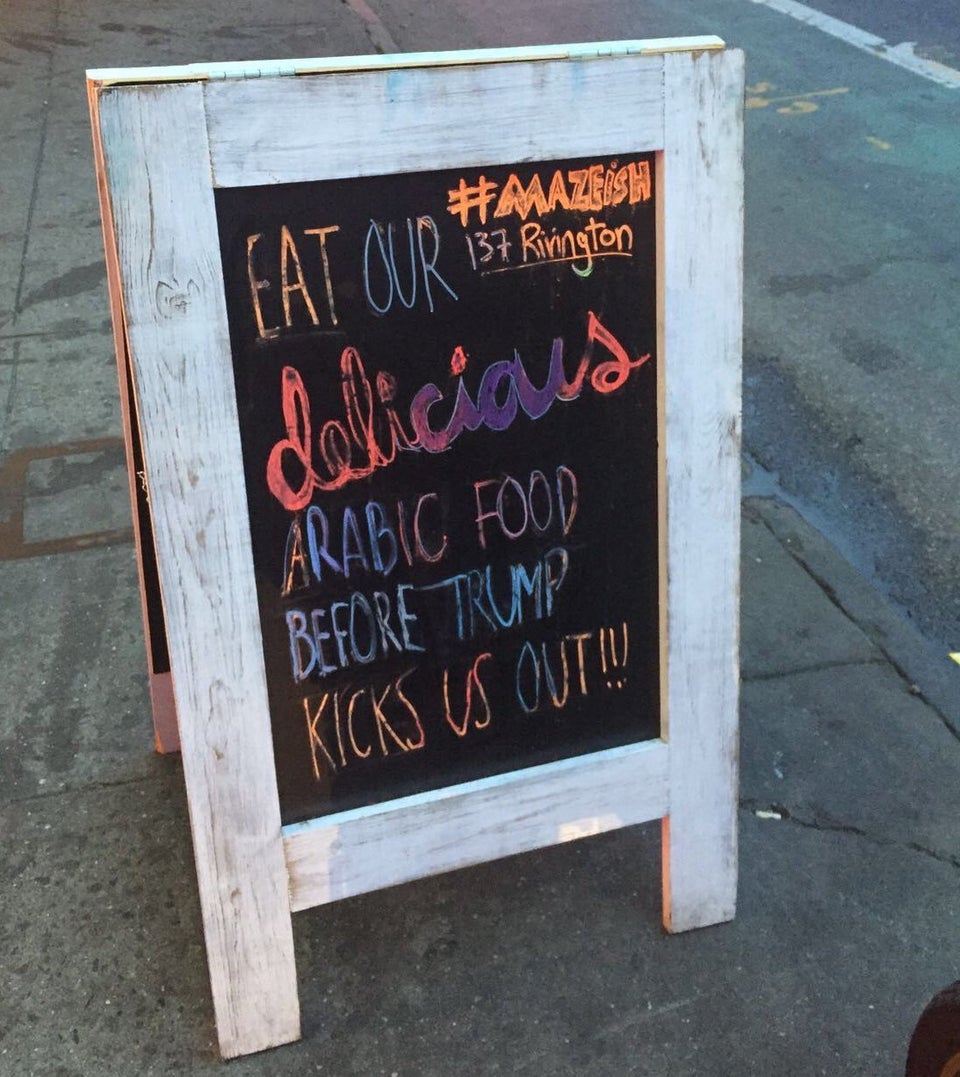 "Eating and drinking until this election is over."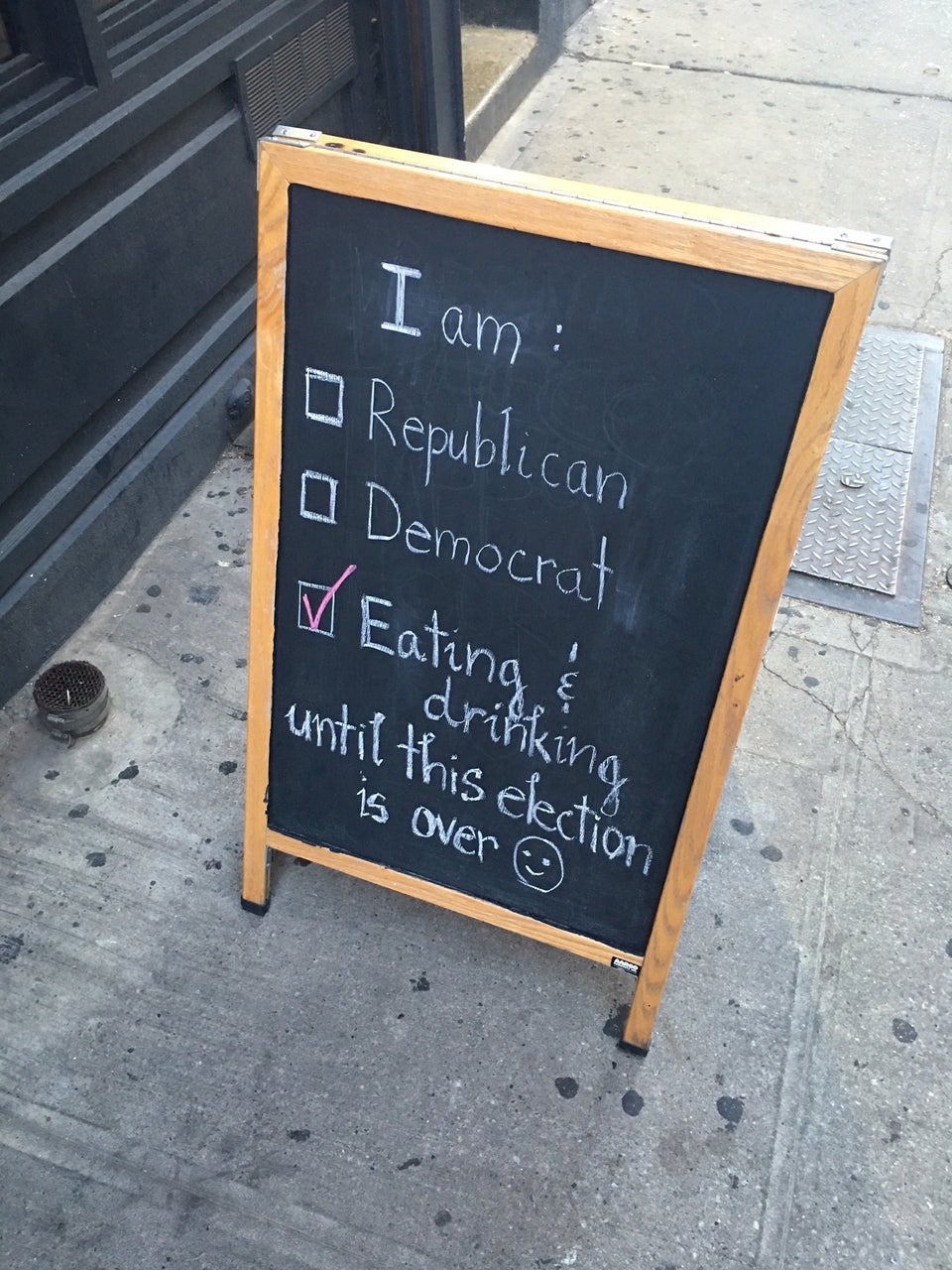 "Trump sandwich ... full of baloney ..."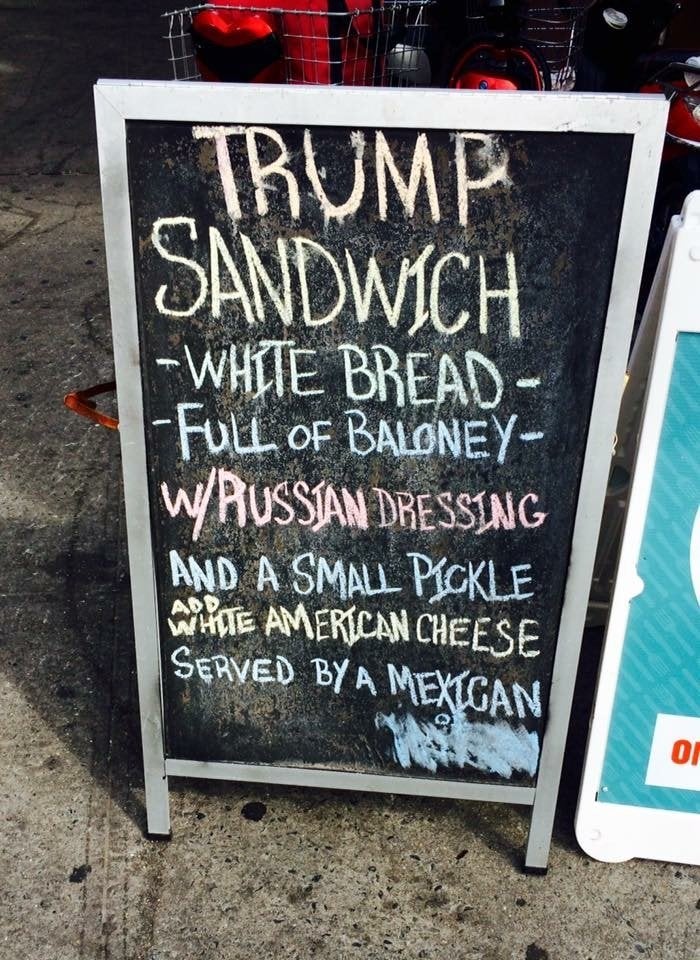 "Vote Trump, grab them by the ..."
"Don't be a Fuhddy Duhddy."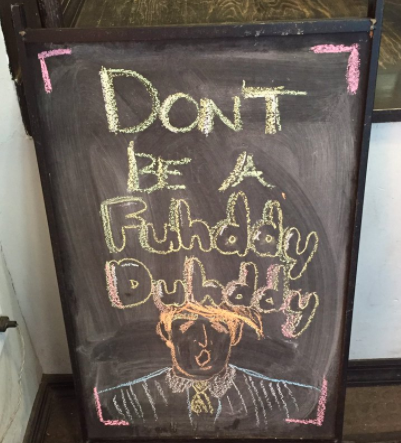 "All my Hillary voters are very much welcome ..."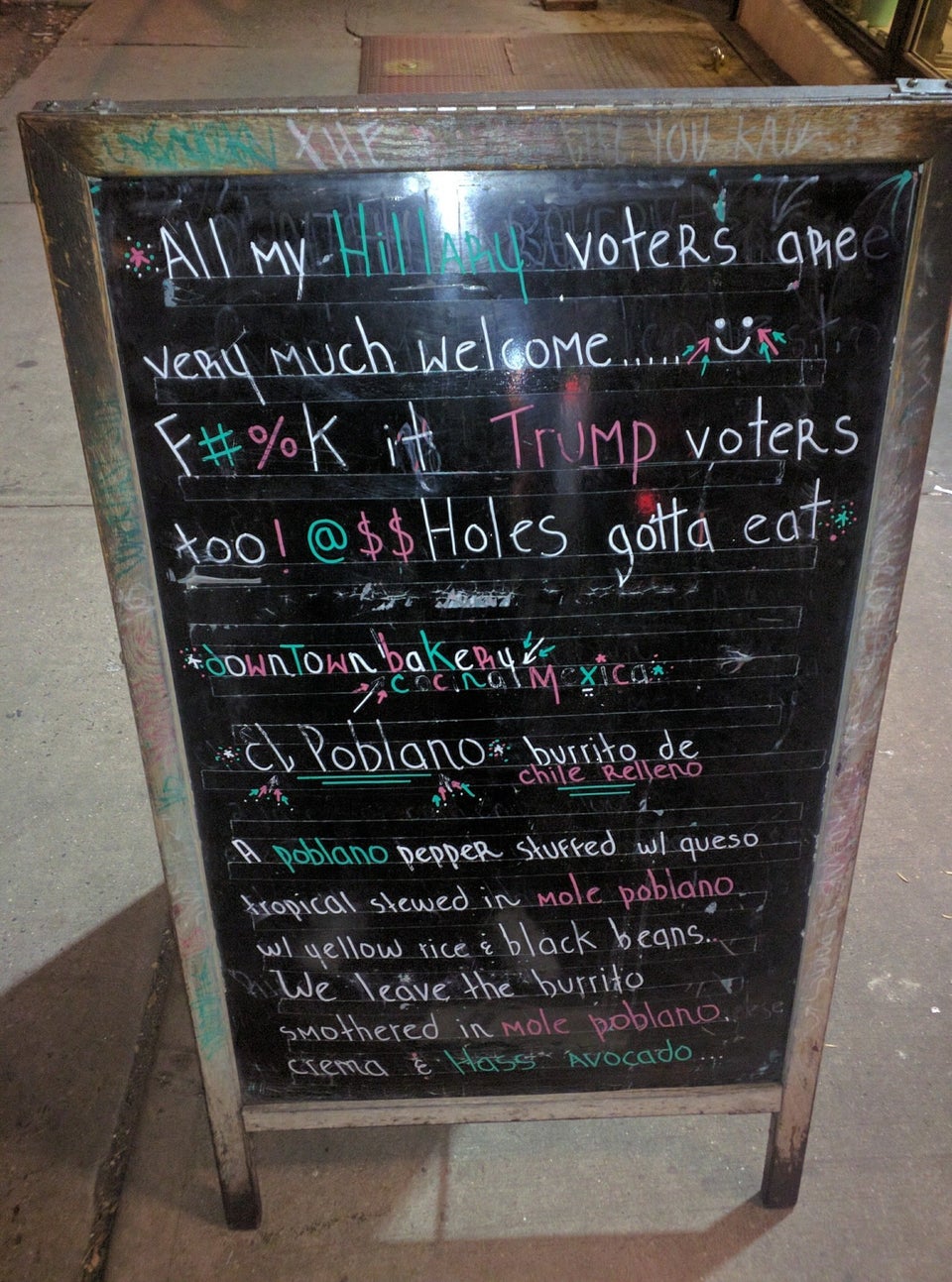 "Let's make America polite and respectful again ..."
Clinton or Trump? Whoever wins Nov. 8th let US the citizens of America, every 1 of us make a difference! Negate the hate! Love thy neighbor pic.twitter.com/UIt1SLUGGc

— Randy Walters (@PittsburghWilly) October 27, 2016
"...Donald Trump toupee..."