Sir John Chilcot has revealed that his long-awaited report into the Iraq War will criticise key figures involved in Britain's decision to topple Saddam Hussein.
In an interview ahead of Wednesday's publication of his 12-volume, 2.6 million word report, the chairman of the Iraq Inquiry warned that it "wouldn't shy away" from criticising decisions or conduct on the basis of "rigorous analysis".
More than five years after it completed its hearings, the inquiry is set to produce its verdict on the Blair Government's participation in the Iraq War of 2003.
Sir John will tomorrow share his findings with the families of servicemen killed in the conflict, before finally publishing his report online around 11.30am.
But tonight he signalled that it would not be a "whitewash" that some fear, even though few expect Tony Blair to be personally made legally liable for deaths caused by the war.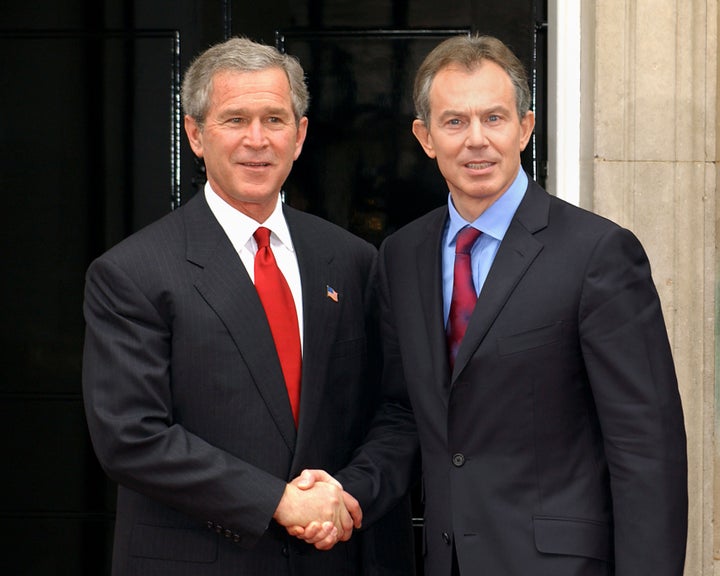 Sir John said: "The essence of this Inquiry is that the Committee is impartial - we're independent of government, none of us are politicians, and we haven't set out to criticise individuals or institutions.
"However, I made very clear right at the start of the Inquiry that if we came across decisions or behaviour which deserved criticism then we wouldn't shy away from making it.
"And indeed, there have been more than a few instances where we are bound to do that. But we shall do it on a base of a rigorous analysis of the evidence that supports that finding.
"We are not a court - not a judge or jury at work - but we've tried to apply the highest possible standards of rigorous analysis to the evidence where we make a criticism."
Some 179 British service personnel were killed in Iraq between 2003 and 2009, when British troops left Iraqi soil.
Tens of thousands of Iraqi civilians were killed, with some estimates that upto 200,000 died in the aftermath as the country descended into chaos and sectarian violence fuelled by groups ranging from Al Qaeda to so-called Islamic State.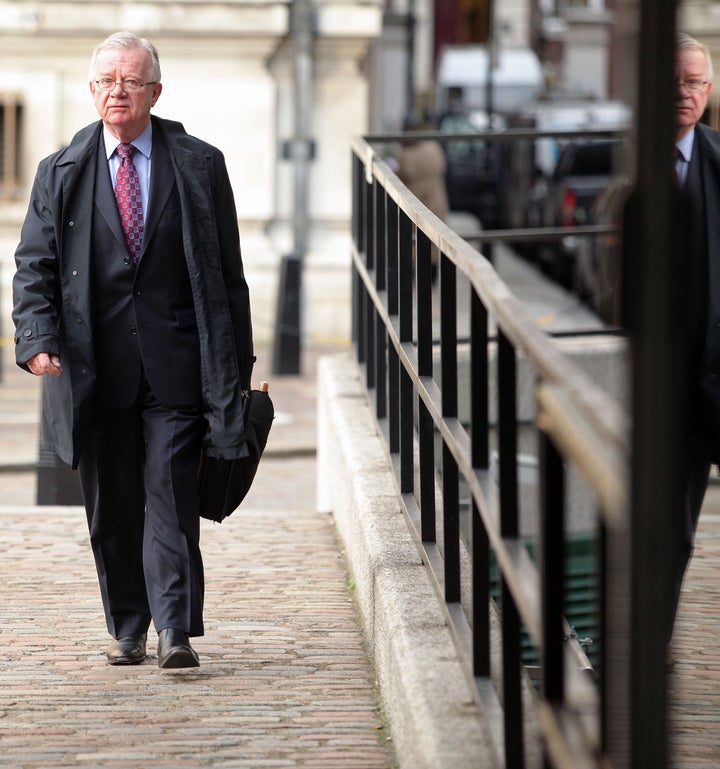 When asked how he hoped his report would be received, Sir John replied: "That the report will be seen to be a really reliable account of all that happened that really matters in the Iraq case, and the lessons that you can draw from that for future cases."
Downing Street made clear earlier today that David Cameron believes the Chilcot report should not be about "punishing" British soldiers but holding senior figures involved in the Iraq War to account.
The Prime Minister's official spokesman rejected suggestions that troops who served in Iraq should face war crimes trials on the back of findings in the report.
In a pooled interview with broadcasters, Sir John defended the lengthy delay in publication of his report.
"It's turned out to be on an unprecedented scale. There is no doubt that it's taken a lot longer than the government which set us up expected, or indeed what we expected at the start, but to get to the bottom of what happened over a nine year period with all the legal, military, diplomatic, and intelligence aspects of it has proved very great.
"Apart from the oral witness hearings which we've held, we had to scrutinise and analyse something like over 150,000 government documents. That's a huge task and takes a great deal of time if you're going to get to the bottom of all of that.
"I think getting agreement on the material that we could publish from that government archive has taken time in itself, but if we are going to give - as we believe we have - a really reliable account, we've had to get agreement from government to publish some things which are quite without precedent; cabinet discussions, discussions with other heads of state and government."
There have already been four separate inquiries into different aspects of the Iraq war. In 2003, the Commons Foreign Affairs Committee and the joint Parliamentary Intelligence and Security Committee both looked into the intelligence used to justify the invasion.
The Hutton inquiry in January 2004 examined the circumstances surrounding the death of scientist and weapons adviser Dr David Kelly. The Butler inquiry, in July 2004, looked in detail at the intelligence used to justify the war.
Sir John and his Iraq Inquiry team were tasked with an in-depth review of all policy with the aim of learning lessons from what some have described as the UK's worst foreign policy disaster since Suez in the 1950s.
Asked what message he had for the families of those killed, Sir John replied: "The families have been very much on our minds right from the outset.
"The first meetings the committee had were with family members and I'm very glad that they will get a chance to have some of their questions answered. In addition, of course, there has been a continuing public debate about the issues raised by the Iraq experience.
"And we have taken very much into account not only what the families have told us from the outset, but what public questions there are in an experience that includes legal, political, diplomatic and intelligence matters.
"The conversations we've had with the families were invaluable in shaping some of the report and I am glad that some of them will be here when the report is launched."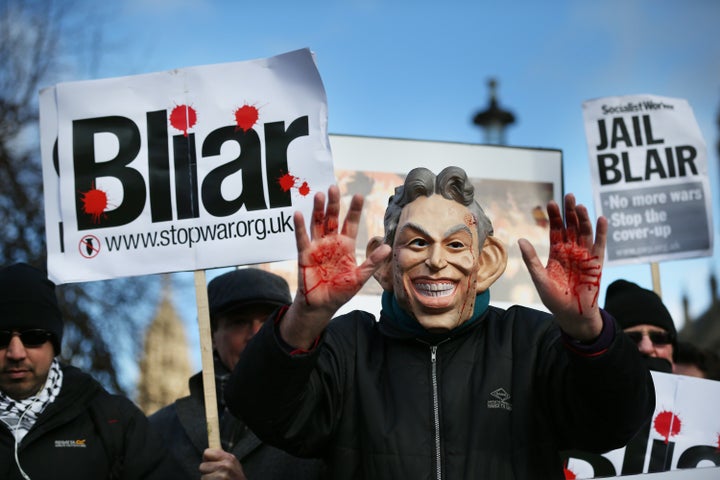 Earlier today, when asked about the legal consequences of the inquiry, No.10 said that it would be wrong for "our Armed Forces who served with such bravery, who put their lives on the line, to face uncertainty and unfounded allegations".
The Prime Minister's official spokesman said: "The purpose of the report was about examining the decision-making at senior levels in the run-up to and during involvement in Iraq. It wasn't about punishing our soldiers who served with bravery and dedication.
"I think it's worth bearing in mind that you have also had the Iraq Historic Allegations Team looking into a number of cases and indeed the majority of those investigated so far have been found to be false."