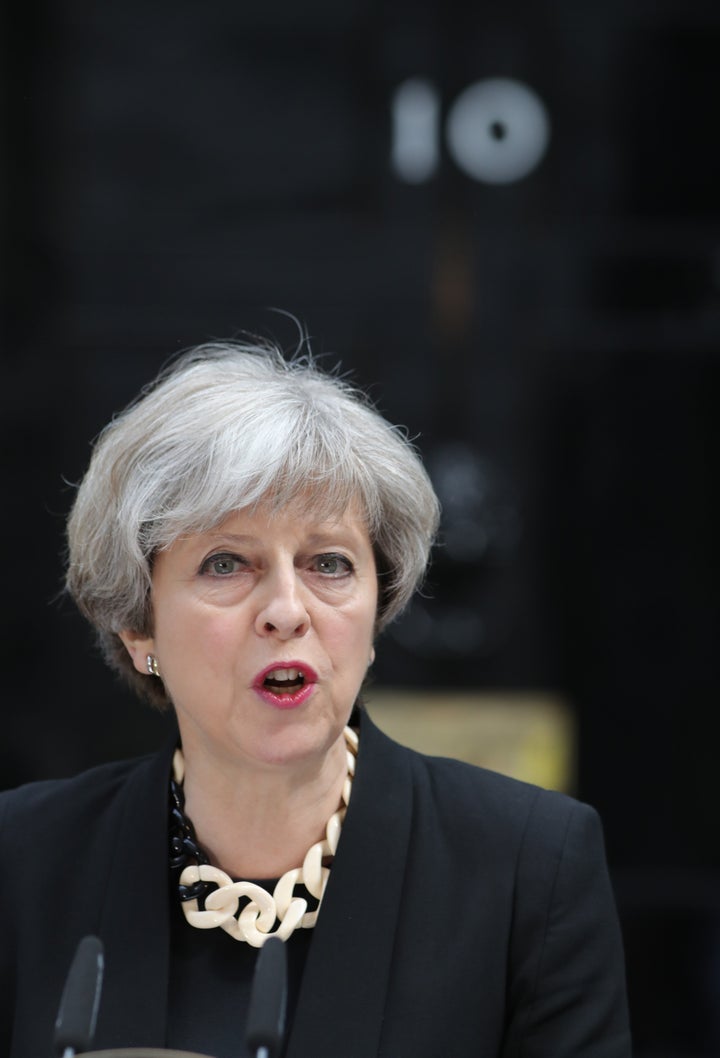 A lot has changed since Theresa May delivered her first speech as prime minister a year ago.
After seeing off the prospect of a Tory contest, the newly-coronated leader pledged to put the families who were 'just about managing' at the centre of everything her government did.
But figures released by the Institute for Fiscal Studies this week showed many of these families are no better off than they were 15 years ago.
Andrew Gwynne, Labour's shadow secretary of state for communities and local government, said: "Theresa May came to power promising a government which would put working people first and which would address the big challenges. One year on that promise lies in tatters.
"The Tories have broken promises and left people worse off. They've slashed support for working people and cut our public services. In our schools class sizes are soaring, in the NHS waiting lists are up, meanwhile working people's wages are suffering with real wages lower than before the economic crash.
"One year on, the story of Theresa May is clear. Failure, broken promises and a government which stands only for a few while the many suffer."
HuffPost UK decided to examine how much progress has been made on some of the other key pledges made on the Downing Street steps last July:
1. The union
"Not everybody knows this, but the full title of my party is the Conservative and Unionist Party, and that word 'unionist' is very important to me.
"It means we believe in the Union: the precious, precious bond between England, Scotland, Wales and Northern Ireland.
"But it means something else that is just as important; it means we believe in a union not just between the nations of the United Kingdom but between all of our citizens, every one of us, whoever we are and wherever we're from."
Theresa May began her first address to the country by making a big commitment to both physical and metaphorical unions.
While she has so far managed to hold the countries of the UK together - with Nicola Sturgeon shelving her fight for a second Scottish independence referendum until after any Brexit deal is signed - research by the Social Mobility Commission Income shows the gap between rich and poor is still widening.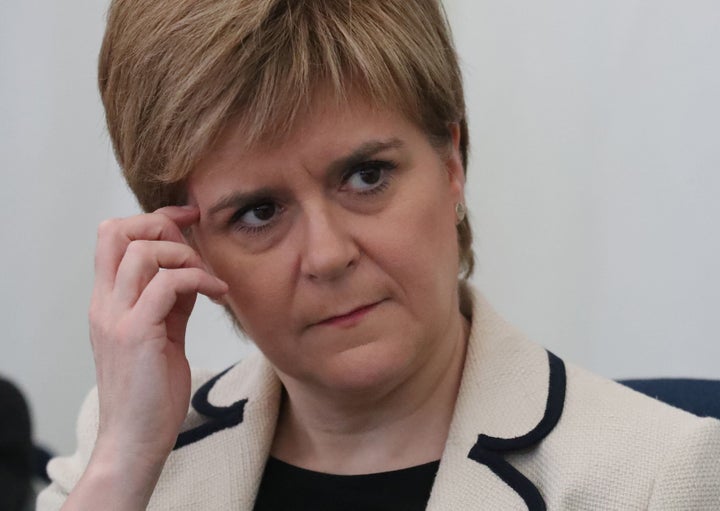 Wealth divides have become 'more acute', and between 1997 and 2017 the bottom fifth of households saw incomes increase by just over £10 a week, compared with £300 for the top fifth.
Deep divisions caused by the Brexit vote are still lingering too, with more young people than ever before turning out to vote (mostly Labour) during the 2017 general election - and many citing anger over the referendum result as their chief motive.
2. Life expectancy
"That means fighting against the burning injustice that, if you're born poor, you will die on average 9 years earlier than others."
Despite the PM's vow, latest ONS figures show the gap between those who live in affluent areas and those who do not remains significant - and life-shortening and health-limiting conditions are still more prevalent in areas where poverty is high.
Healthy life expectancy in England is 64.1 years for women and 63.4 for men overall - but men living in the most deprived areas can expect to lead a healthy life for nearly 19 years less than men living in the least deprived.
Charities and health professionals called for proper action to be taken to tackle health inequality.
Clare Hyde, Cancer Research UK's health information officer, said: "More needs to be done to help close the gap between the areas with the highest healthy life expectancies and those with the lowest. This is why Cancer Research UK is pushing the government to help make healthy choices easier."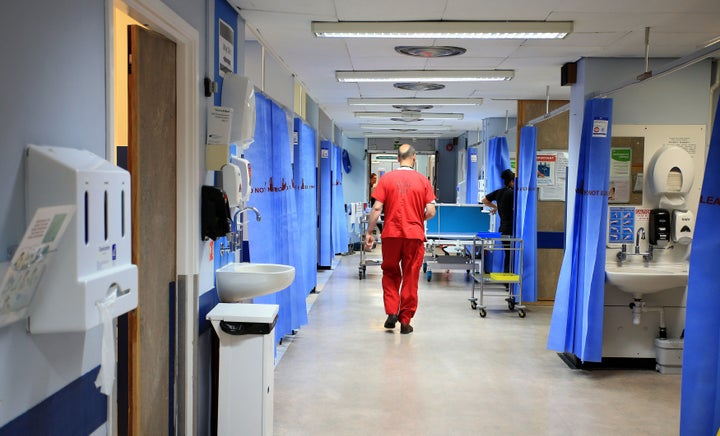 3. Criminal justice reform
"If you're black, you're treated more harshly by the criminal justice system than if you're white."
May pledged to reform the criminal justice system and tackle race inequality within it. But the government came under fire from both Labour and the Lib Dems last week after plans for prison reform were dropped from the Queen's Speech - and justice secretary David Lidington admitted there were huge problems within the prison system.
Richard Burgon, shadow justice secretary, said: "The silence on prisons and probation in this Queen's Speech is deafening.
"Clearly, the Tories have no intention of fixing the mess they've created."
4. Getting more working class boys into university
"If you're a white, working-class boy, you're less likely than anybody else in Britain to go to university.
"If you're at a state school, you're less likely to reach the top professions than if you're educated privately."
Despite highlighting the struggles faced by working class boys, little progress appears to have been made by the government over the last 12 months.
Instead, universities have taken matters into their own hands, with Oxford hosting summer schools for boys from deprived areas and poor-performing state schools to improve their chances of entering top institutions.
Dr Samina Khan, director of undergraduate admissions at Oxford, which took fewer state school pupils in 2016 than in previous years, said: "By working intensively with one of the most under-represented groups in higher education, I hope that we can help students realise their potential and encourage high-achieving students from white British socio-economically disadvantaged areas to aim for top universities such as Oxford."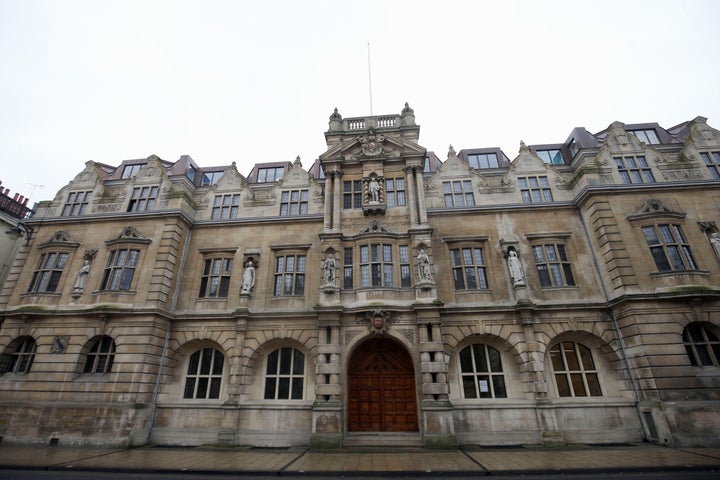 5. Closing the gender pay gap
"If you're a woman, you will earn less than a man."
While it will take much longer than a year to begin to tackle this deep-seated issue, latest research on those entering the world of work suggests old habits die hard. Women face a pay gap as early as their first year after university that widens as time passes, according to government data on the careers of British graduates.
The figures showed that men were more likely to have higher pay than women who graduated in the same year with degrees in the same subjects, even in female-dominated sectors such as nursing.
6. Improving mental health services
"If you suffer from mental health problems, there's not enough help to hand."
As well as citing this issue as a pressing problem a year ago, May also made it one of her key focuses during the election campaign - promising additional funding for thousands of extra mental health nurses.
But the pledge was another notable absence from the Queen's Speech - with no specific spending commitments made.
Overall, there has been a 51% increase in the number of nurses and midwives leaving the profession over the last four years, citing poor working conditions and struggles with the public sector pay freeze.
Building a better Britain...
"As we leave the European Union, we will forge a bold new positive role for ourselves in the world, and we will make Britain a country that works not for a privileged few, but for every one of us.
That will be the mission of the government I lead, and together we will build a better Britain."
May ended her speech with a bold pledge - laying the foundations for her "strong and stable" election pitch less than a year later.
But since then, the Lib Dems have accused the PM of U-turning on 20 policies since she became leader, including taking in child refugees, hiking national insurance for self-employed people and her stance on EU nationals living in Britain.
Party chief whip Alistair Carmichael said: "When she became Conservative leader, Theresa May promised to unite her party and country. She has succeeded in doing the very opposite.
"One year and twenty U-turns on, her government is in chaos and our country has been left more deeply divided than ever.
"We have seen a U-turn from this government every 18 days. At this rate soon there won't be any Conservative policies left to abandon.
"The only unity that Theresa May has brought is that the whole country now wants her to go."