In a day of high-stakes political drama, reporters covering fast-unfolding events in Westminster would be forgiven for losing their minds, let alone their phones.
It was no surprise then that an intrepid Sky News reporter managed to drop let out the word "shit" as she comically chased Jeremy Hunt out of Downing Street after dropping her phone.
Viewers were treated to the slip-up by Beth Rigby, a much-hailed reporter stationed outside Downing Street presenting Sky's on-the-ground coverage of today's major cabinet reshuffle.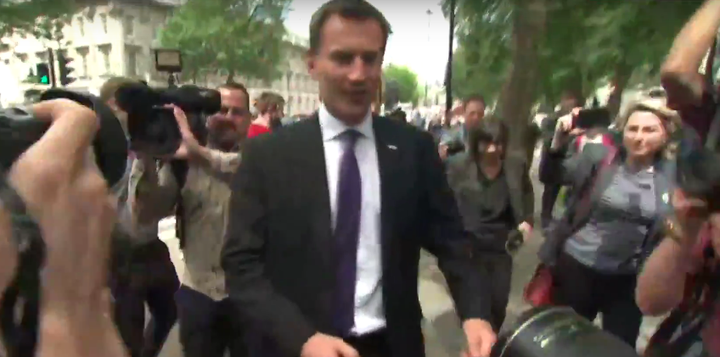 But running across Whitehall after the minister, Rigby suddenly realised she couldn't find her mobile, commenting audibly: "Shit, I've lost my phone."
Back at No.10, host Adam Boulton was forced to step in quickly and apologise to viewers.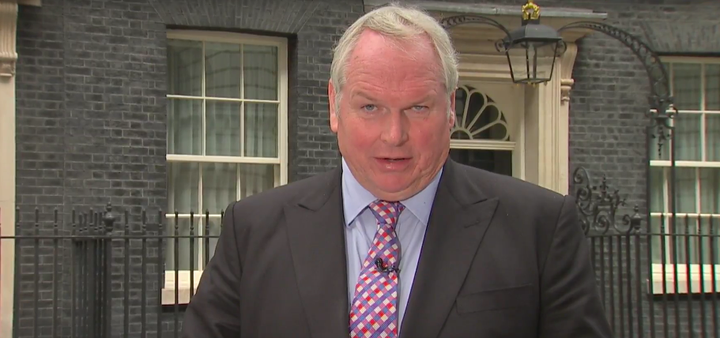 "So, er, we're seeing images of Jeremy Hunt being chased around Whitehall. I apologise for any bad language which you may have heard. I'm sure you didn't hear it from Jeremy Hunt, but possibly from passers-by," Boulton said.
Viewers poked fun at the gaffe, at the same time praising Rigby for her otherwise faultless coverage of the busy day's events.
Rigby herself had posted a picture near the gates into Downing Street, where many promoted ministers entered and exited the prime minister's official residence.
For others, the gaffe was the "highlight" of today's coverage.
While one concerned user hoped Rigby' phone was alright.
Hunt's continued role leading the Department of Health came as a raft of ministers under the previous Cameron administration were sacked.
Michael Gove, John Whittingdale and Nicky Morgan were among those dropped from the cabinet.
Justine Greening, Liz Truss and Philip Hammond have been promoted from their previous ministerial positions.
NOW READ:
Popular in the Community