Sky News has triggered a debate on media ethics after deciding to broadcast a frank exchange between two Tory MPs seemingly unaware they were being recorded.
The Huffington Post UK has also broadcast the clip.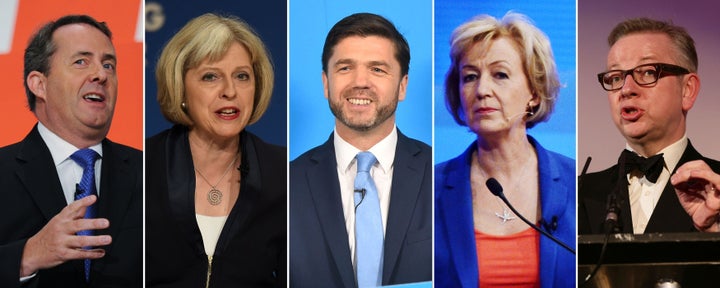 Clarke had claimed leading Brexit figure Michael Gove would "lead Britain into war with at least three countries at once" and that home secretary Theresa May was "a bloody difficult woman".
Reports from The Sun, which said Clarke felt "stitched up", and The Independent, claiming Rifkind was "highly amused" by the affair, triggered a debate among journalists about whether Sky was wrong to air the off-guard remarks.
Two journalists, The Financial Times' Henry Mance and former Sky Sports presenter Richard Keys, derided the broadcaster.
Mance said Sky should "almost certainly not have broadcast that clip".
While Keys, who resigned his job on the channel in 2011 after making off-air discriminatory remarks about a female assistant referee, claimed Sky had been "very naughty".
Addressing news anchor Kay Burley, who introduced the clip on-air, Keys said the decision to air Clarke and Rifkind's exchange was "unacceptable behaviour".
Conservative small business minister Anna Soubry also reportedly had a "stand up row" with a BBC news crew about the matter.
Soubry branded the Clarke comments airing a "stitch up" and is claimed to have shouted: "Has the world taken leave of its senses?"
Sky defended its decision in the wake of the criticism, claiming Clarke and Rifkind's comments revealed "important insights into those vying to be Prime Minister".
"Ken Clarke had just finished a live TV interview and was still sitting in front of a live camera and microphone when he discussed the Conservative Party leadership contest with Sir Malcolm Rifkind.

"Their conversation revealed important insights about those vying not just to be Conservative Party leader, but also Prime Minister. We believe there there is a strong public interest in their views being known."
Both Clarke and Rifkind themselves seemed unphased by the incident, with the former Chancellor described as being "jovial" in an interview after and saying: "There's no point denying it, they are my views."
Rifkind also reportedly laughed when he was asked about the Sky clip, saying he was "delighted to have made my own personal contribution".
The former foreign secretary told the Independent: "People may say it's a bit naughty of them [Sky News] but I think under the circumstances it is the world we live in – I make no complaint at all."
A poll on Twitter which asked social media users whether Sky News was at fault for airing the clip found the vast majority of people were either unphased by the decision or thought Clarke was to blame.
The results, from a sample of 1,700 people, showed 30% of people believed Clarke "knew what he was doing", with an additional 15% thinking he "should know better".
Only 21% claimed the long-standing Tory MP has been "stitched-up".
Burley also robustly defended the decision to broadcast the clip, and took a swipe at other media criticising the news channel:
Here are Clarke's views, expressed in the Sky clip after he had finished being interviewed, in full:
Michael Gove

"I think with Michael as Prime Minister we would go to war with at least three countries at once.

"He did us all a favour by getting rid of Boris. Having Boris as Prime Minister is ridiculous."

Andrea Leadsom

"I don't think either Andrea Leadsom or Boris Johnson are actually in favour of leaving the European Union.

"She's not of the tiny band of lunatics who think we can have a glorious economic future outside of the Single Market. So long as she understands she's not to deliver on some of the extremely stupid things she's been saying."

Theresa May

"Theresa is a bloody difficult woman, but you and I worked for Margaret Thatcher.

"She is good but she is too narrow on her department. She's been in the Home Office far too long."

Stephen Crabb

"I might give Stephen Crabb an encouraging vote first, but I don't know what Crabb's views are on most things.

Liam Fox

"He is much more right-wing than me."
Voting in the Tory leadership contest began today, and the contender with the lowest number of votes from MPs will be eliminated this evening.
READ MORE: