The SNP candidate for a key Tory target seat got the name of his own constituency wrong in an embarrassing election campaign blunder.
John Nicolson is trying to win Ochil and South Perthshire from Scottish Conservative Luke Graham, but has drawn widespread criticism from voters after referring to the constituency as "East Dunbartonshire".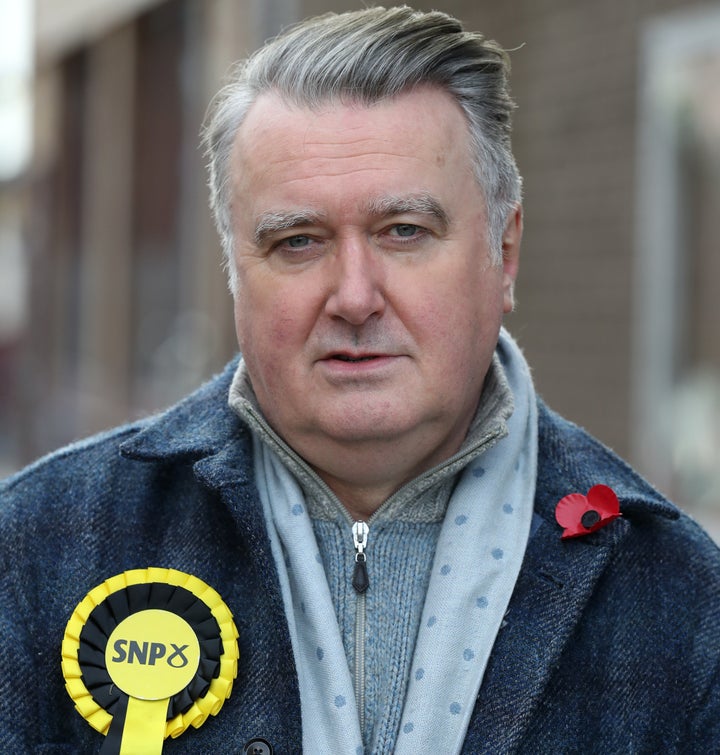 Nicolson, who did previously represent East Dunbartonshire for Nicola Sturgeon's party before he was ousted by Lib Dem leader Jo Swinson in 2017, was speaking at a local hustings at Alloa town hall.
"Please trust me with your vote on December 12. As you know, only the Scottish National Party can beat the Tories here in East Dunbartonshire," he can be heard to say in the clip, before outcries from the crowd.
The mix-up could prove to be a setback for Scotland's governing party in its race to claw back seats it lost to the Conservatives in the nation's north-east in 2017.
The SNP won 35 of the 59 Scottish seats in 2017, down from a historic 56 in 2015.
Sturgeon, who launches the party's manifesto in Glasgow today, is hopeful of taking seats from Labour and the Tories.
She has said she would demand more NHS funding, the scrapping of Trident and a second independence referendum if the SNP holds the balance of power with Jeremy Corbyn.