SNP MPs could block any UK Government plan for Brexit unless it contained "special arrangements" for Scotland, a candidate for the party's depute leadership has said.
Edinburgh East MP Tommy Sheppard said the party's 56 MPs could vote down any proposal that did not reflect the fact that 62% of Scots voted to Remain in June's referendum.
He was speaking as he formally launched his campaign for the depute leader post left vacant by Stewart Hosie with a pitch to overhaul the party in readiness for a second independence referendum.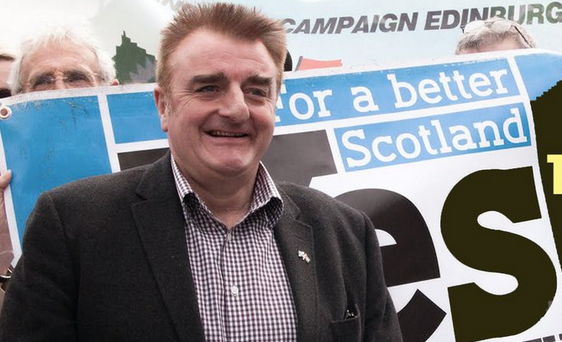 Sheppard, a former Labour councillor who was elected to Westminster in the nationalist landslide in 2015, urged members to back him over perceived frontrunner Angus Robertson MP, questioning whether his rival, the party's Westminster leader, would have the time to do the job "properly".
First Minister Nicola Sturgeon has said the option of a second referendum on Scottish independence must be on the table in order to protect Scotland's place in the EU.
Sheppard was asked by a member of the audience what would happen if Prime Minister Theresa May blocked an independence referendum rerun and Scotland was taken out of the EU.
He said: "Theresa May can serve Article 50 without going to the House of Commons but she needs to get the Brexit plan for what happens next through the House of Commons and there isn't a majority for Brexit in the House of Commons, which she knows full well. So our votes, our 56 votes in the House of Commons are going to be quite critical to her getting something through.
"I'm not a party spokesperson so I can't say this with any degree of certainty but I'm pretty sure, and I will certainly argue, that unless the Brexit plan contains special arrangements for Scotland to allow us to have a different relationship with the EU, keeping our European passports while our neighbours in England and Wales lose theirs, unless that is there we will be voting down any Brexit plan that comes in front of the House of Commons and that's something she's going to have to take into account. So we are not completely powerless in this game, we do have some influence.
"What happens if there's nothing for Scotland in the Brexit plan and she manages to get it through, what then? Well I think then we have reached the last option standing. Then we have to say there is only one way now we can discharge the mandate that the people wanted in 2016 to stay in the European Union and that is to give our country the right to make that decision, to go back and review the decision of 2014."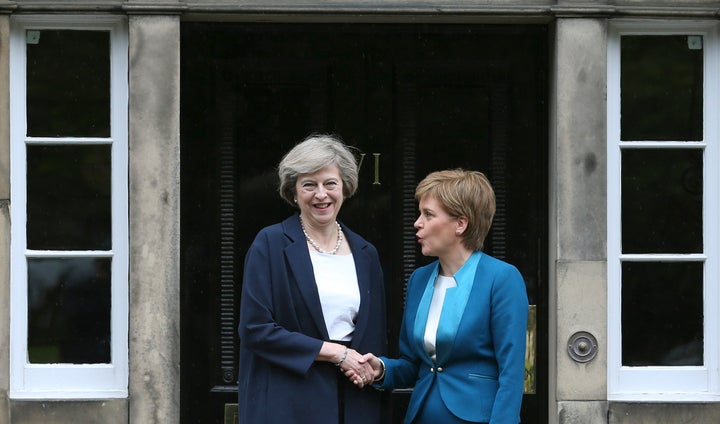 Sheppard said he 100% supported Robertson in his role as Westminster leader, but added: "This is a different job, this is not the same job.
"This a job which is about getting our party match fit for independence and because I'm a backbench MP I have time that I can devote to that and make sure that that job is done properly and I would have to say to any of my opponents whether or not they can make the same pledge.
"Angus for my mind is already part of the SNP leadership team. I want to work with him, I want to join him by playing a different role bring a fresh perspective and try and add to what's there already."
Commenting on Robertson's view that the SNP must acknowledge the potential downsides of independence to win round No voters, he said: "I don't have a downside for independence.
"There will be challenges along the way but I actually think that it's an upside to be presented with, to organise and challenge and to win those challenges that are in front of you. So I don't see that as a downside but neither do I pretend that it's going to be easy."
The other candidates standing for depute leader are MEP Alyn Smith and councillor Christopher McEleny.