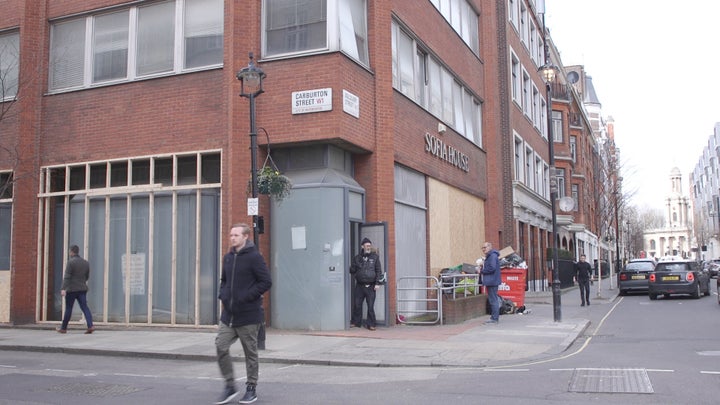 Activists established the makeshift shelter in the four-storey Sofia House on Great Portland Street on March 1 as the so-called Beast from the East hit the UK. Dubbed the Sofia Solidarity Centre (SCC), the centre saw up to 200 rough sleepers arrive each night to sleep, as freezing conditions blanketed the city in snow.
On Wednesday, in a hearing that ran for more than four hours, the London County Court granted the building's owner, W1 Developments, a summary application for possession, which means the activists could be evicted at any time – just as temperatures are about to drop once again.
Michael Cooper, who represented the SCC in the court, declined to comment on the decision to HuffPost UK. He said the group would collectively decide what to do next.
Following the decision London Mayor Sadiq Khan issued a statement saying his office had spoken to Westminster Council to ensure "help is at hand" for those now requiring somewhere to sleep.
An offer of the 'No Second Night Out' service as an "extra protection" had been offered, he said.
SCC's argument to remain in the building centred around an oral "licence" it believed it was granted by Mario Escobar, the building's handyman, which they audio recorded.
Escobar had agreed to allow the group to stay over the weekend, the court heard, despite being concerned he might lose his job. Escobar also told SCC activists he did not want to return on Monday, March 5, to see 70-80 people on the premises.
Representatives for SCC said that given conditions are expected to plummet below zero again this weekend, the agreement was still in play.
Heavy snow showers are expected to hit London and the south east on Thursday as "the Beast from the East 2.0" is expected to hit. Forecasters warned the conditions could spark more travel chaos and power cuts.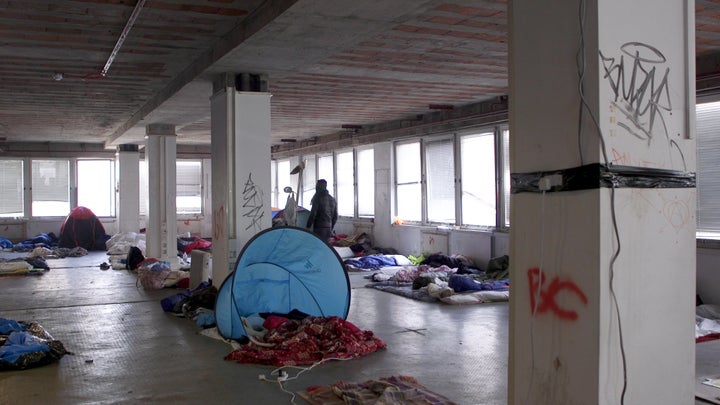 Barrister Jonathan Chew argued, "as a matter of law", Escobar had no authority to make binding decisions on behalf of W1 Developments - therefore the licence was invalid.
He asserted further that had that licence been valid, SCC breached the terms by allowing up to 200 people to stay per night.
Speaking to Escobar's limit on occupants, Cooper admitted to the court that SCC had inflated numbers. A more accurate assessment was 50, he said.
"In these circumstances propaganda and media coverage is a huge part of it... we might have exaggerated numbers... if we'd said, '40-50 people' it's not quite as good," Cooper said.
SCC volunteers told HuffPost earlier in the day that they had housed 166 rough sleepers overnight, claiming it was the "biggest" and "fastest growing" homeless shelter in London – with people now bedding down across three floors.
A great achievement, one volunteer said, given it "started with just four chairs, one table, a heater, a couple of phones and a few brain cells".
Another pillar of SCC's argument in court on Wednesday was the impact the eviction would have on the rough sleepers occupying the building and their rights under the European Convention on Human Rights to life, a home, assembly and protest.
Also arguing on behalf of SCC, Andrew Marlow said the eviction would mean hundreds of people would be "exposed to the risk of illness, even death". The building, he said, was the perfect place to to house people as it had been vacant for five years. He urged the judge to "prioritise" the rough sleepers' right to freedom of expression over private property rights.
But in delivering his determination Judge Saunders told the court that "no one can deny the issue of homelessness needs to be taken seriously", but concluded SCC did not have the right to occupy a private building.