An 11-year-old boy has died and his parents were also killed as they tried to save him after he tumbled into a volcanic crater in Italy.
The tragedy occurred at Solfatara di Pozzuoli, a shallow crater in a dormant volcano which still emits jets of steam and sulphurous fumes, near Naples.
According to initial reports, the boy wandered into a zoned off area and when his parents tried to pull him to safety, the crater's base collapsed, killing all three of them.
The child's brother, aged seven, managed to scramble to safety and call for help.
Italian daily La Stampa identified the victims as Massimo Carrer, 45, Torinese Zaramella, 42, Lorenzo, 11, from Venice. Alessio, 7, survived.
It adds Lorenzo is likely to have fainted due to the gas fumes emitted by the crater and fallen into the boiling hot mud surrounding it, prompting his parents to try and save him.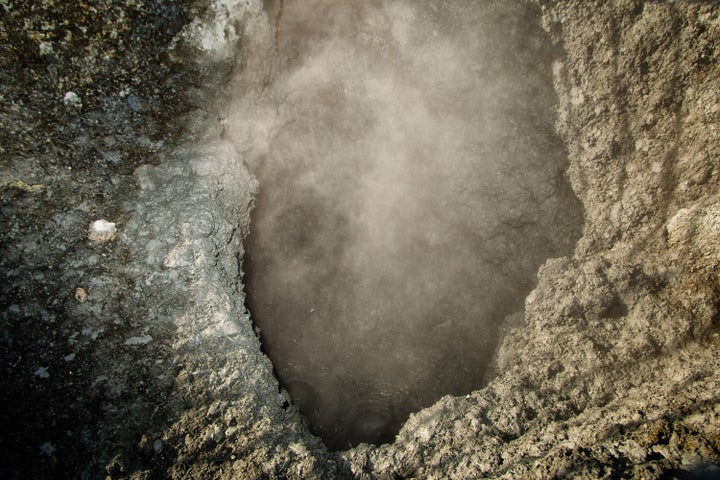 He added: "I think of that family and that poor baby crying and asking for help."