Sophie The Giraffe's manufacturer has responded to photos shared online by parents that show mould inside the popular toy.
One customer from the US, Stephanie Oprea, wrote on Amazon: "Beware. If you have a drooly baby, moisture will get in the hole and you'll end up with mould. We've had ours for two years and the entire inside is coated with black mould."
Mum Dana Chianese (who shared the photo below) told Good Housekeeping: "Smelly, ugly mould living in my infant's favourite chew toy!"
Vuilli, the Sophie The Giraffe manufacturer, based in France, told The HUffington Post UK that these incidents may occur when the cleaning instructions have not been adhered to.
"It's important to know that Sophie The Giraffe is composed of 100% natural rubber, so the cleaning instructions have to be carefully respected," the company stated.
The statement continued: "As indicated on the packaging and in an explanatory leaflet inside the packaging, we recommend to clean the surface of Sophie The Giraffe with a damp cloth.
"It should not be immersed in the water nor rinsed off, to prevent water from getting inside, as she may become damaged. We thus would like to emphasise on the fact that it is important, while cleaning the product, that no water gets inside the hole."
A Vuilli spokesperson explained that the company has not been contacted by the two customers who have shared photos of the mould.
"We were not aware of the situation before, it is thus difficult for us to comment on the current situation, as the products have not been examined," the company's statement continued.
"Please know that each complaint received is taken very seriously and that the return of the product is always asked for further examination.
"Furthermore, please know that the safety of children and satisfaction of their parents is our main priority."
They explained they've never received a 'Sophie' toy back from a consumer that has got mould inside as of yet.
The spokesperson added that the toy is "totally safe" for babies, if it is cared for correctly.
For any parents worried about their own Sophie The Giraffe toys, the UK manufacturers said: "The instructions for cleaning Sophie are as stated on the packaging. If cared for according to these there is absolutely no concern about hygiene or mould.
"If parents are worried because they have a very old or worn Sophie that perhaps hasn't been cleaned correctly, they might want to renew it."
How should you care for Sophie the Giraffe?

"Wipe Sophie clean with a damp cloth - use Milton or other fluid on the cloth if you wish to sterilise," the instructions state.

"Please do not submerge Sophie in water as it enters the squeaker and she'll stop squeaking, and she is not able to go in a microwave or steam steriliser."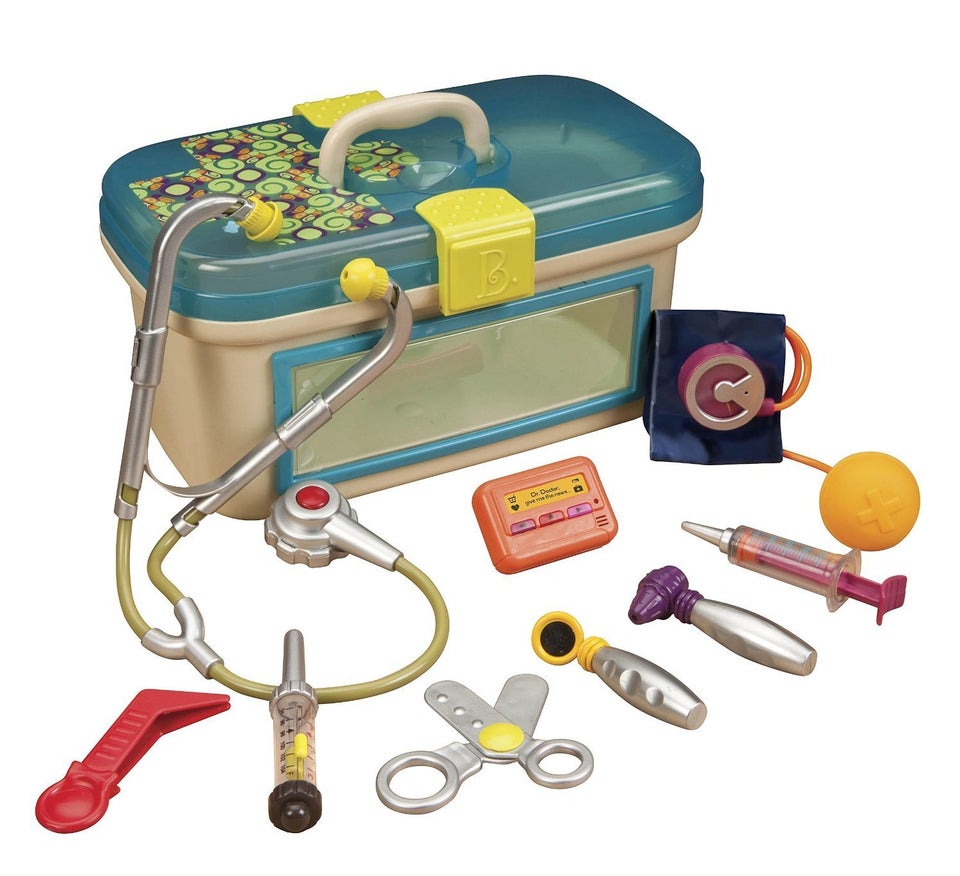 Classic Toddler Toys That Never Get Old