MPs have called for the church SPAC Nation to be stripped of its charitable status while it is investigated to prevent more young people being exploited.
The church is under investigation by the Charity Commission over financial and safeguarding concerns following an investigation by HuffPost UK, while the Metropolitan Police is reviewing allegations of fraud and other offences
Labour MP Steve Reed outlined allegations that SPAC Nation is operating like a "cult", "brainwashing" young people into donating money to the church on the promise of becoming rich themselves in a practice called giving "seed".
The church, which denies the claims, has previously been praised by politicians for its work to tackle knife crime and gang violence.
MPs heard the church operates across London and has "expanded into other cities", including Birmingham and Leicester.
Reed and other MPs called for something to be done to stop SPAC Nation continuing to operate while the commission and police investigations are ongoing.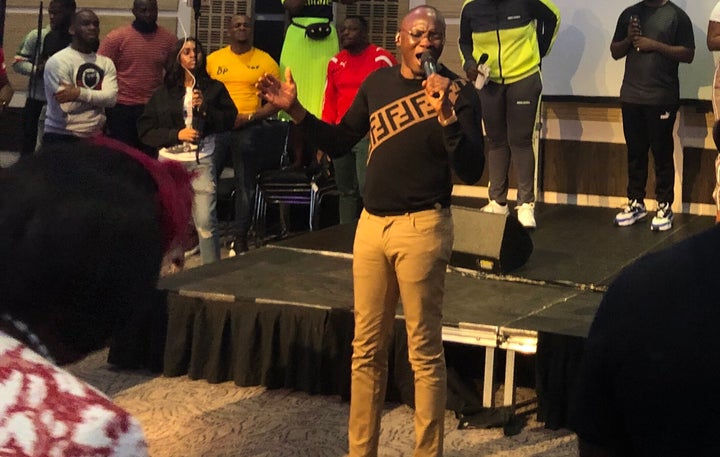 In a Commons debate, the Croydon North MP said: "Given the severity and the number of the volume of the allegations and the type of allegations that we're hearing, is there nothing further that can be done, perhaps by the government working with the police and crime commissioners, wherever that may be necessary or the police forces where that may be necessary to prevent this organisation, even if temporarily, from being able to stand outside school gates, start outside youth centres and target young people?"
Labour MP Siobhain McDonagh meanwhile called for SPAC Nation to be temporarily stripped of charitable status.
"The Charity Commission can often move very slowly," the Mitcham and Morden MP said.
"And given the seriousness of the allegations would there not be a possibility of suspending charitable status while the investigations are going ahead and considering other charities from memory who deal with young people I am aware that this has happened in the past?"
DUP MP Jim Shannon called for the establishment of a specialist police unit.
"It's hard not to be moved and I'm feeling concerned about it.
"The massiveness and the magnitude of what (Reed) has outlined, it occurred to me that it wouldn't just be an ordinary police investigation it probably needs a certain specialised unit set aside with the resources and the manpower and womanpower to have the investigation concluded and to put an end to what's gone wrong.
"Exploitation of young people is abysmal and is despicable and needs to be addressed."
Responding, culture minister Helen Whately said she found the allegations "deeply, deeply concerning" and said they must be "properly and urgently investigated".
But she stressed that she could not comment on specific allegations and would not make any further commitments until investigations had run their course.
Responding to McDonagh's call for a temporary suspension of charitable status, she said: "I'm very happy to write back to her with a full response to that question.
"But let me reiterate that I know that the Charity Commission is, as I said before, investigating.
"And also, because they don't look into criminal activity, but the police are reviewing these allegations, so those two things are very much all happening."
Whately also revealed that leading SPAC Nation pastor, Tobi Adegboyega, did not meet then-prime minister Theresa May when he visited Downing Street in May 2018.
"My understanding is that he attended a roundtable along with 25 other church leaders to discuss youth violence and it was in that context that he was in Number 10 Downing Street."
A Charity Commission spokesperson told HuffPost UK that it is urgently progressing its investigation into SPAC Nation.
"We welcome yesterday's debate in Parliament," the spokesperson said.
"The issues raised in relation to the charity are highly concerning, and clearly entirely at odds with what people expect of charities.
"Our ongoing inquiry allows us to examine these concerns in full to establish what has happened and determine our next steps. While we will progress our investigations at pace, we must also ensure that our work in this case is robust and thorough, and that we work closely with other agencies/organisations where appropriate".