A controversial church praised by politicians for its work to tackle knife crime has been accused of "sickening" allegations that some of its pastors pressured young people from the congregation to sell their own blood for money to donate to the church.
HuffPost UK can reveal that some members of SPAC Nation, a church with a large congregation that includes vulnerable young people from impoverished areas, have been taking teenagers to donate blood for medical trials.
The controversial practice is known as "bleeding for seed" in the church and has been described as "vampire-like" exploitation by outraged critics of SPAC Nation.
Youngsters told HuffPost UK that some members go to donate blood and are paid up to £100 by medical trial companies. This money is then handed by the young people over to the church's pastors.
It is alleged some senior pastors at the church were actively encouraging the paid donations, until the church's leader Tobi Adegboyega put a stop to the practice recently.
SPAC Nation told us that "any encouragement to ask anyone to donate blood is not done here. If Pastor Tobi ever addressed anything in line with this, it was to make sure people contribute to their community rightly and not to do so for money."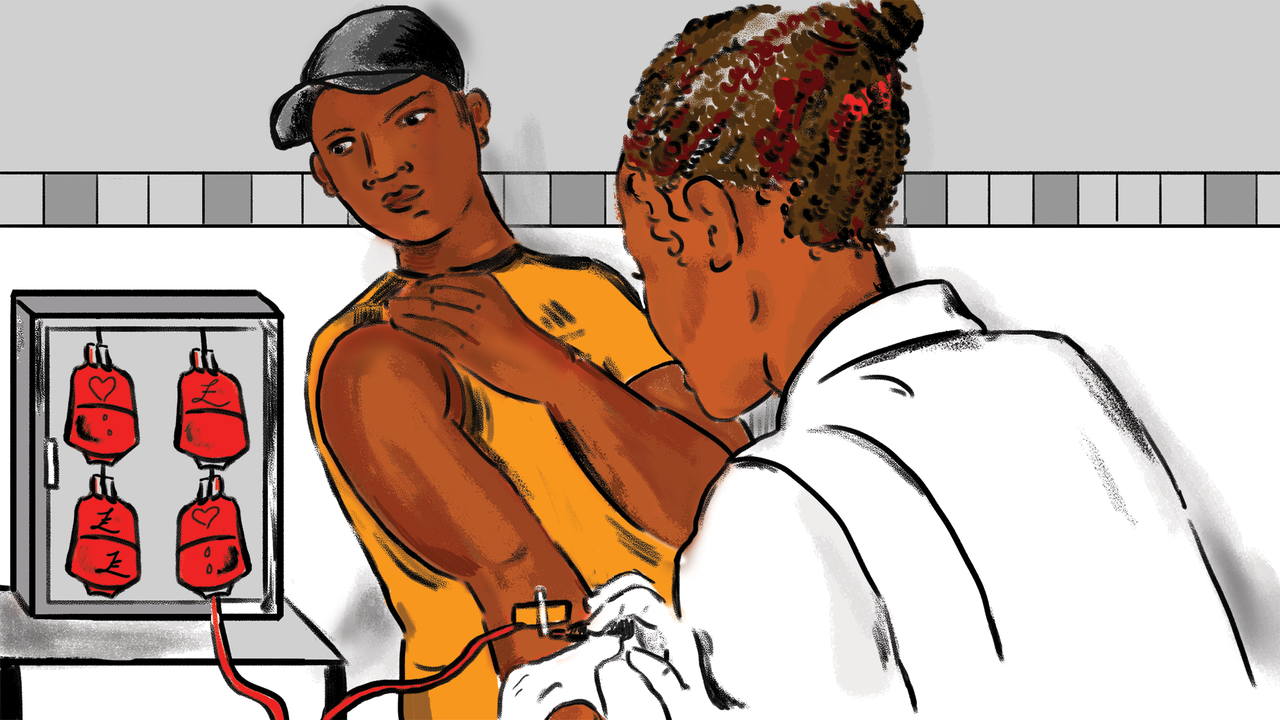 Traumatised young people who have left the church say the pressure to find money for "seed giving" or cash donations pushes people to desperate lengths to raise money.
"The Metropolitan Police need to step in immediately and coordinate with the child safeguarding authorities across London to make sure that every child that has been targeted by this organisation is safe," said Steve Reed, Labour's shadow minister for child protection.
"The extent to which there is criminal exploitation of children, going so far as to sell their blood to make money for the people that run this organisation, it is sickening to be honest. It's absolutely sickening that anyone would want to exploit a child like that."
The practice of blood donations is known as "bleeding for seed" within the church because the money made from the medical procedure is allegedly given as "seed" or cash offerings to SPAC Nation.
Young people who have left the church say messages and pictures are posted in the church's WhatsApp groups of people donating blood and that it has become normalised.
Our reporters have spoken to five young people who told us they had either given blood or knew about the controversial practice.
One 22-year-old ex-member of the church, who spoke to HuffPost on the condition of anonymity, claims she donated blood and that it was common place.
"We all actually used to do it," she said. "It started with the leaders of Croydon fellowship [a branch of SPAC Nation], they went to give blood and took a picture, so a lot of people followed and did the same."
"It was a quick way of making 'seed'," she said, adding: "A lot of 'leaders' were actually encouraging it, until pastor Tobi [Adegboyega] said we couldn't do it anymore, as I'm sure he knew that if this came out it would look ridiculous."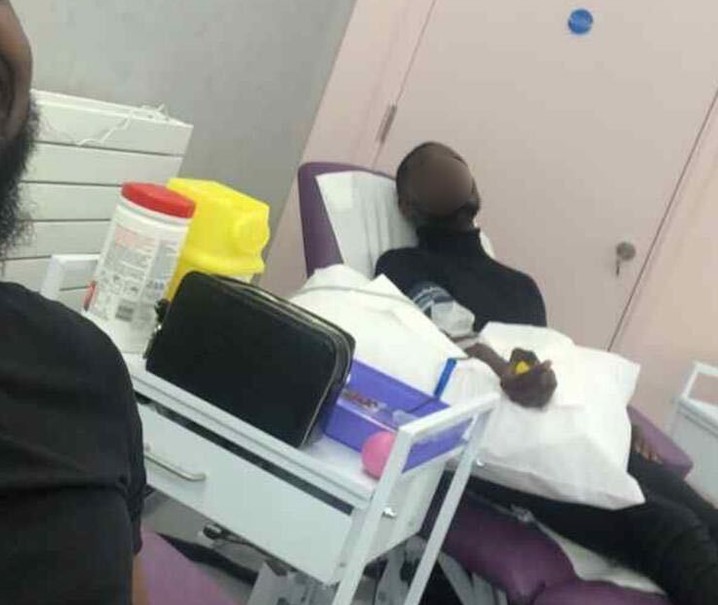 The young woman says she gave blood at Trials 4 Us, one of the UK's leading clinical research organisations for clinical trial volunteer recruitment based in London Bridge.
The Trials 4 Us website has a page about blood donation, which says the company collects blood for medical research purposes.
The website says: "The blood is used to develop and modify laboratory methods in the development of new medicines. You will be paid up to £100 for donating 600 mls of blood or a proportional amount if less blood has been donated, i.e. £50 for 300 mls."
Trials 4 Us, which is part of Richmond Pharmacology, the UK's largest clinical research organisation, told HuffPost UK it had robust checks in place to ensure informed consent.
A spokesman said: "Trials 4 Us undertake a rigorous screening process to ensure that individuals wishing to donate blood are in a healthy state physically and understand fully what the procedure entails."
The company said blood donors must be over 18 and that all donors must undergo a screening call to assess suitability, complete a photographic ID check, sign consent forms and undertake basic health tests.
It said donors can withdraw consent at any time prior to the blood donation procedure.
There is no implication of wrongdoing on the part of the company.
The practice of donating blood to medical trials for payment is completely separate to blood donations to the NHS, which are entirely voluntary and unpaid.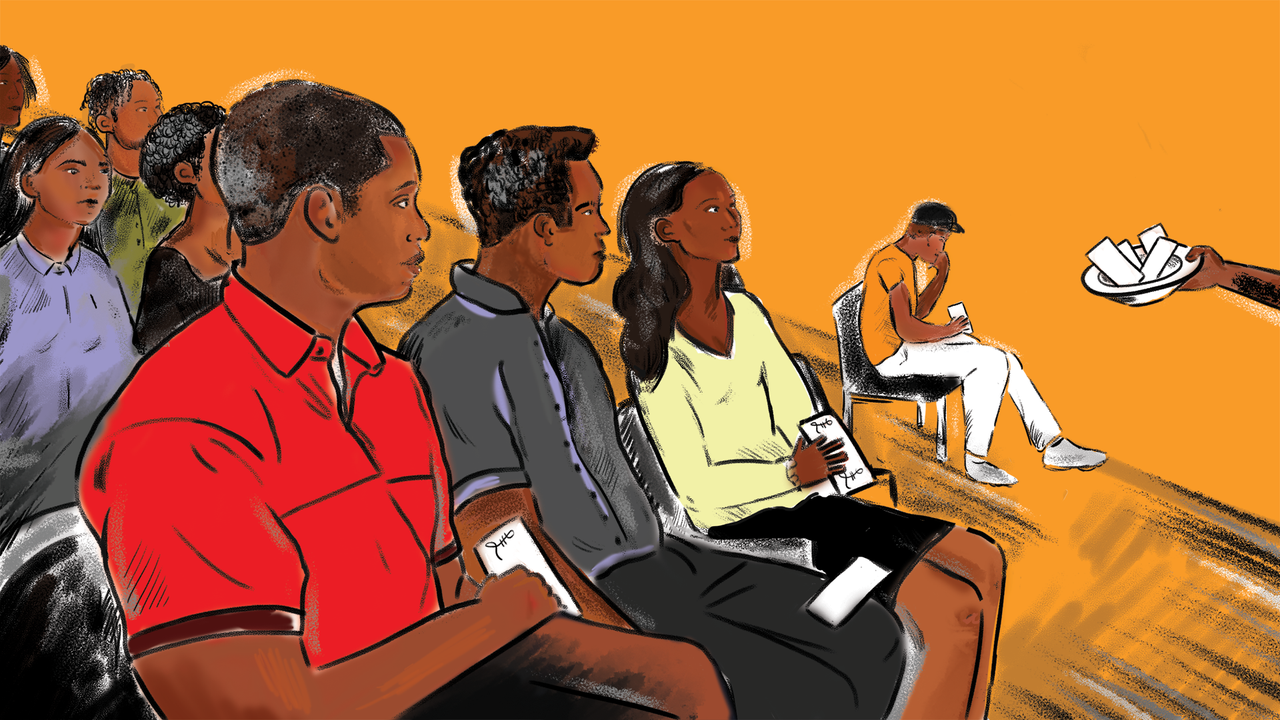 Another young person told HuffPost UK that they had regularly witnessed SPAC Nation members going to donate blood. They did not know which medical trial company this was at.
The teenager, who did not want to be named, said groups of about 11 people would meet in one of the church's "trap houses" before going to donate.
Trap houses are safe houses run by the church's pastors where young people live.
″′Bleeding for seed', the blood thing, it was like once a week," the teenager told HuffPost UK.
"Community unit services are on a Tuesday. Before Tuesday [service] everyone would meet at the Love House trap house, and then a few people would go to donate blood. Afterwards they would go to the service at the Love House."
She added: "They were donating blood for money, it was a way to get seed."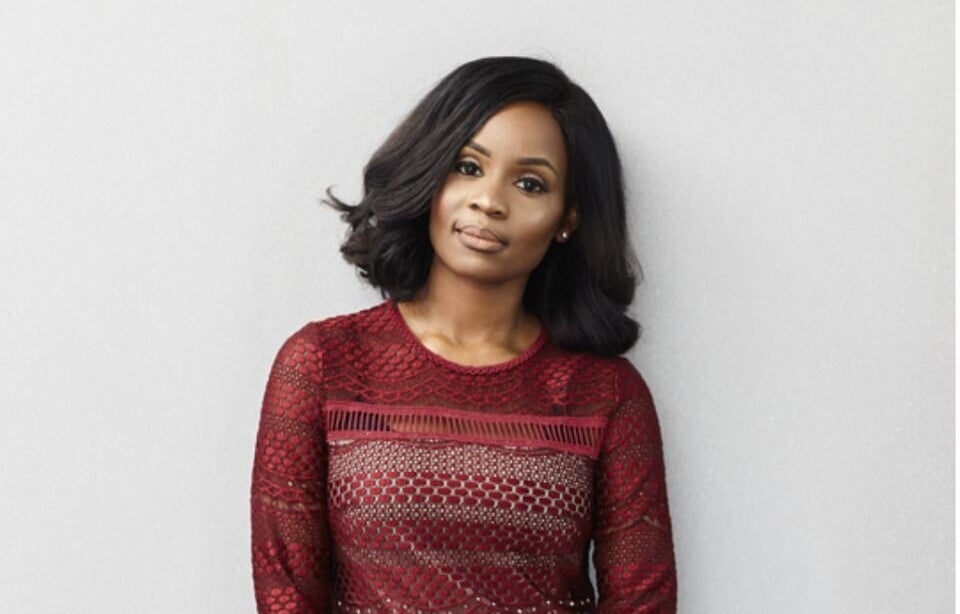 The Love House is a trap house in Wapping run by senior SPAC Nation pastor Mariam Mola.
Mola, whose real name is Mariam Mbula, has 13 convictions for offences including 27 for "fraud and dishonesty", according to The Telegraph.
It is also alleged that pressure was exerted on young people through SPAC Nation's private WhatsApp groups.
In one case HuffPost UK has been told that Mola actively encouraged young people to donate blood through one of these groups.
A source told HuffPost UK Mola posted in the group saying: "What are you doing for seed?"
Another person replied: "Going to give blood". Mola then asked: "Who's going with him?" and a number of others replied saying "Me, Ma."
Senior pastors at SPAC Nation are addressed as "Ma" or "Sir" by other members.
""The extent to which there is criminal exploitation of children, going so far as to sell their blood to make money for the people that run this organisation, it is sickening to be honest."
Another female ex-member of the church, who left recently after more than a year-and-a-half, said she had seen WhatsApp posts about blood donations.
"I've seen a picture of one of them getting their blood done," she said. "It was a picture of a pastor. He was sitting down on a chair and it could have been the injection - whatever they use to withdraw the blood, but basically he was sitting in the chair and you can see that he was about to get his blood done."
Labour's shadow minister for child protection said he had heard serious allegations first-hand.
Reed told HuffPost UK that two young people, aged under 18, had approached him.
"What they said was that in both cases a pastor pretended to be the young person's parent, went with them to donate blood for which they would get paid, signed a consent form as the parent to allow the blood to be given and then when the money was handed over they took it for SPAC Nation. It was about £30 a go."
He did not know which medical trial company the teenagers gave blood at.
The former MP, who is running for re-election to his Croydon North parliamentary seat, continued: "Obviously it wasn't the young people's idea to give the blood. It sounds like they were pressured into selling their blood for the church."
He encouraged the teenagers to report the allegations to police and went with one to Croydon Police Station to do this on November 11 this year.
HuffPost UK asked the Metropolitan Police to confirm the report relating to blood donation but had not received a response at time of publication.
"Pastor Tobi said on a Periscope video, 'I don't care what you guys have to do to raise your seed - you're going to raise it'."
Wider concerns persist about the activities of SPAC Nation.
It is alleged the pressure to "give seed" at the church has created conditions where SPAC Nation members are willing to go to extreme lengths to raise money.
HuffPost UK has previously published stories revealing young people have allegedly been pressured into taking out loans of up to £10,000 and donating student loans of up to £5,000 to the church.
Ex-members say this pressure to donate "seed" stems right from the top of the church and pastor Tobi Adegboyega's own sermons.
Targets for seed giving are reputedly set in the church's internal WhatsApp groups.
Our reporters have seen a post from one such group chat which says: "The target for this month's seed is = £1million", followed by "If this applies to you and you are under one of these lines please send your seed online" before giving names for senior pastors.
The "lines" refers to structures for giving within the SPAC Nation, in which money is donated to pastors who then pass it on up the hierarchy of the church.
One ex-SPAC Nation member said: "Just imagine the pressure people were put under for that target. It's sad… really sad."
Another 19-year-old ex-member of SPAC Nation told HuffPost UK the pressure to find cash for "seed" stemmed right from the top of the church.
"Pastor Tobi said on a Periscope video, 'I don't care what you guys have to do to raise your seed - you're going to raise it'," she said. "He says it all the time."
Youth worker Lillian Okolie told HuffPost UK that the relatively small amounts of money involved in donating blood showed the scale of the pressure people in the church are facing.
"This just shows me how desperate these guys are," she told HuffPost UK. "They're willing to coerce these young people into giving blood. The amount of money we're talking about is not a lot of money. They have no regard for people's lives or future."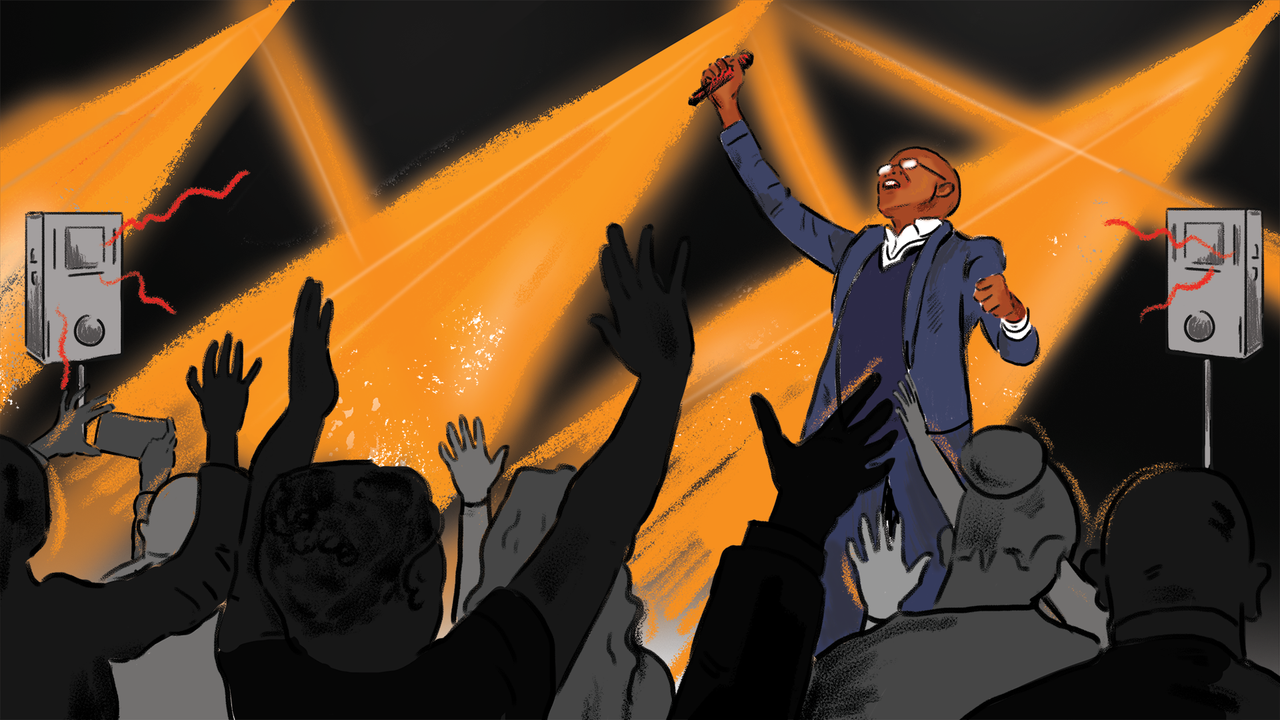 SPAC Nation has risen to prominence in the last two years for its work with young people affected by gang violence and knife crime.
Its enigmatic leader Tobi Adegboyega has met with cabinet ministers at 10 Downing Street, had a meeting with police at Scotland Yard, and was in the second row for prime minister Boris Johnson's speech at the Conservative Party conference this year.
The Mayor of London, Sadiq Khan, also met SPAC Nation's leader and another senior pastor in July last year.
But the church, which has no building and holds its services from luxury hotels across London, has also attracted scrutiny for its unconventional methods.
Its pastors conspicuously wear designer clothes, Louboutin shoes, Rolex watches and drive luxury cars, which SPAC Nation claims is necessary to reach out to young people who see gangs flaunting this type of wealth.
However allegations have continued to surface that some pastors at the church are exploiting its vulnerable young congregation financially to fund their own lavish lifestyles.
Christian vlogger Kojo Darkwa Ampadu, 28, who regularly uses his platform to raise concerns about SPAC Nation, said: "These guys have found loopholes in the system everywhere. Technically things are wrong on moral grounds rather than on the legal grounds.
"So donating blood and getting finances sounds right up their alley, and actually, again, it's a moral issue not a legal issue. What it stems from is this endemic bombarding of what seed is. So that's the problem."
The Metropolitan Police is reviewing allegations of potential fraud and other offences relating to SPAC Nation to identify whether a criminal investigation should be launched.
The Mayor of London's office welcomed the police involvement and a spokesman for him said: "These are clearly worrying allegations and it is right that the Met Police looks into them and takes appropriate action."
"The amount of money we're talking about is not a lot of money. They have no regard for people's lives or future.""
But Labour's shadow minister for child protection said it was "absolutely staggering" that more had not been done since reports were first made to police a month ago.
"I've asked police to formally open an investigation into this organisation," Reed told HuffPost UK. "I've asked for an anonymous hotline to be opened so that current or previous victims can speak freely and in full confidence about what's gone on. And I've asked the police and the child safeguarding authorities to intervene now with this organisation to protect any young people who are at risk today of exploitation."
He added: "I'm questioning now very seriously whether the allegations made by numerous young people were just ignored because they were socially excluded young black kids."
Many ex-members of the church told HuffPost UK they feel let down by the authorities failure to set up help and support for young people leaving SPAC Nation.
"This is not a joke, people's lives are ruined because of this situation," one teenager told HuffPost UK. "There are people whose lives are so messed up they don't know where to go, they are very confused. What help is actually being given to them? Nothing.
"Everybody is speaking about what happened but it's no good speaking about it if you don't have a solution for it."
The Mayor of London's office said City Hall supports vulnerable young people across the capital through the Young Londoners Fund, a £45m pot of money to support local community projects.
But it did not set out any specific support in relation to people leaving SPAC Nation when asked by HuffPost UK.
SPAC Nation has previously tried to distance itself from the action of some of its pastors, saying "a community with hundreds of pastors cannot monitor what each pastor or leader does".
SPAC Nation denies the allegations in relation to blood donations.