In Spenny vs Penny we compare the products we love, with those following in their (sometimes pricey) footsteps. Here we compare Too Faced's Better Than Sex mascara to Primark's version.
When it comes to makeup, I'm firmly in the more is more camp. If I've taken the time to meticulously buff foundation, blend my blusher and apply my lipstick, I want it to be obvious.
It won't surprise you to learn, therefore, that my go-to lash look is full, long and defined with oodles of volume. I want to look as though I'm wearing false lashes without the effort of actually applying them.
For the past six months, I've used the Pixi LashLift 188 Mascara, £16, which I love because it doesn't smudge or clump my lashes together. But I'm always open to hearing about new products.
So when I heard about a new mascara from Primark that looks eerily similar to Too Faced's best-selling Better Than Sex mascara – both have a metallic pink exterior with an hourglass shaped wand – I had the compare the two. At more than £15 cheaper is Primark's dupe going to deliver the goods or should you stick to investing in Too Faced? I put them to the test.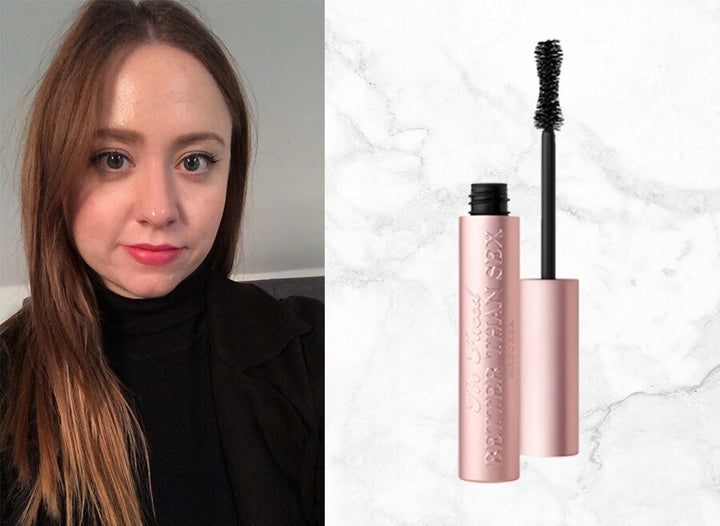 With a name like Better Than Sex, this mascara is pitching itself pretty high. But will it live up to expectations or will I regret this the morning after?
First impressions are good. It's got a weighty tube that looks and feels expensive. That's lucky because at £19, it is pretty pricey.
The hourglass-shaped brush has bristles that vary in length and upon application, my lashes look longer and more dramatic – just how I like it. It adds volume with a couple coats and grabs every lash for an even, and clump-free finish. I was worried the cluster of bristles would make it easier to smudge up onto my eyelid, but that hasn't happened.
Its formula is described as being a blend of film-forming polymers and collagen for a smudge-proof style that will last all day, and it did last well without any black stains creeping down my eyes. What's more, it came off easily when I washed my face before bed, so thankfully no smudged pillows.
All seemed to be going well until a colleague tells me my lashes don't look as long as they normally do (don't worry, she knows I was doing a mascara review, she isn't just being a bitch). But being the long lashed junkie that I am, this feedback is all I need to hear to banish Too Faced from my makeup bag and i favour of my beloved Pixi mascara.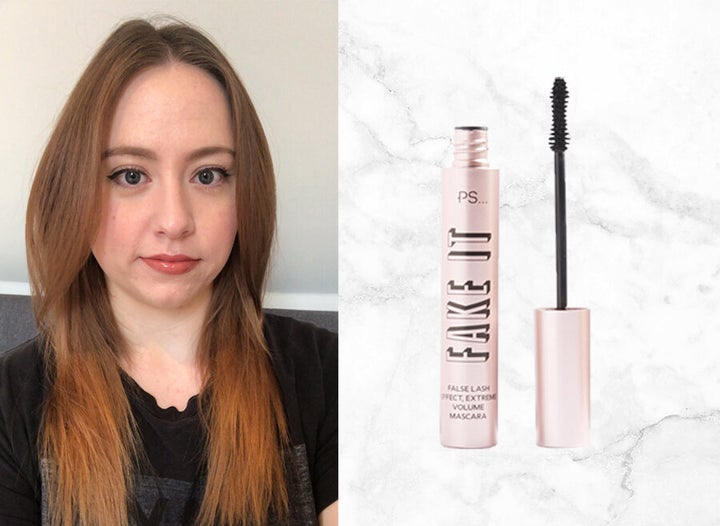 My first thoughts when I get my hands on this is how light it feels – especially compared to the Too Faced mascara. It feels like I'm holding an empty tube but once I open it, the smell is so offensive there's no denying there is mascara in there. So far, it smells and looks cheap.
The wand is shaped like an hourglass with short bristles that surprisingly don't cluster my eyelashes together. It promises a 'false lash effect and extreme volume', but fails to deliver on either. It doesn't lengthen my lashes, which are naturally quite short, and doesn't add much volume either.
It proves very easy to remove however, with no stubborn traces of black left on my face after using my cleanser.
Overall it feels the only similarities between the mascaras is superficial. Too Faced is a much better product – especially for someone like me who likes long, fluttery lashes.
If you're on a budget or prefer a slightly more natural look, then this might work for you – if you can get past the smell that is.
We all work hard to earn our money – so it shouldn't feel like hard work to spend it well. At HuffPost Finds we'll help you find the best stuff that deserves your cash, from the ultimate lipstick to a durable iron to replace the one that broke (RIP). All our choices are completely independent but we may earn a small commission if you click a link and make a purchase.