"Sport can improve health, well-being and confidence while also teaching valuable life skills."
Those of the words of Olympic heptathlon champion Jessica Ennis-Hill. She's especially passionate about the life lessons sport teaches and in particular, the impact that they have on young people. She's an ambassador for Sky Academy which was created by Sky to help young people build skills and experience through TV, creativity and, most dear to Jessica, sport.
For the last few years, 320,000 young people have been a part of it and she's run a session in Sheffield for over 300 of them as part of one of its experiences, Sky Sports Living for Sport, to which uses sports activities to help them build important skills for life such as confidence, resilience and teamwork.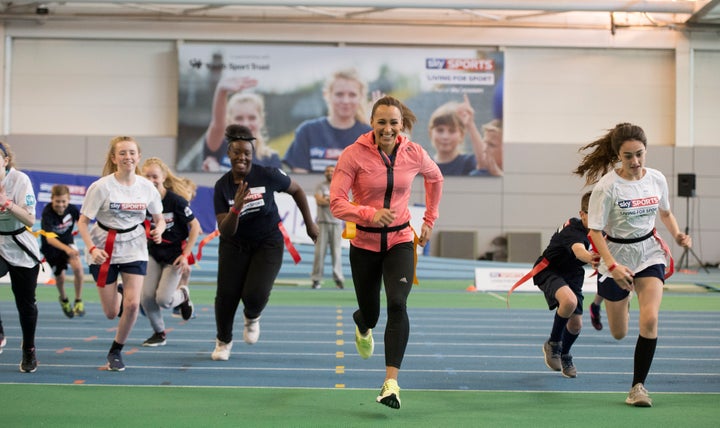 Ennis-Hill is clear about which life skill she's developed the most through sport: "Confidence has played a big part in my success as an athlete. The enjoyment, focus and determination sport gave me as a young person was a huge part of developing my confidence and self-belief as I grew up."
The Olympic champion also talks about how this has given her a sense of self-esteem. "Over the years I have grown in confidence and much of this has been down to my sport – it gave me a really good sense of worth," she confirms.
And yet young people don't have to be a great sporting talent to build key life skills.
Indeed, sport can help them unlock hidden potential as Jessica points out: "Everyone has different things that they are good at, and you have to give lots of things a go to find your special skill. If you're picked last for a team it does not mean you're not the best - you can still shine when you are taking part."
There is also the joy your child will discover by being part of a team – be it an athletics or swimming club, or football team - by supporting their mates and being supported in testing times while sharing celebrations together.
Ennis-Hill concludes: "I think it's important for children to understand that winning is not everything - enjoyment is. You have to love what you are doing - and if you don't, then try another sport that you do."
It's something that's important to not only the young people she works with but also her son Reggie. Ennis-Hill says: "As a parent I think encouragement and support along the way, and putting no pressure on them to be the best, helps. There are so many benefits to being active that are not linked to winning - fitness, enjoyment and friendships."
Sky believes that every young person has potential. That's why they created Sky Academy which works with young people from primary school right through to starting their career using the things that both Sky and young people love - TV, creativity and sport - to build skills and experience and unlock their potential.