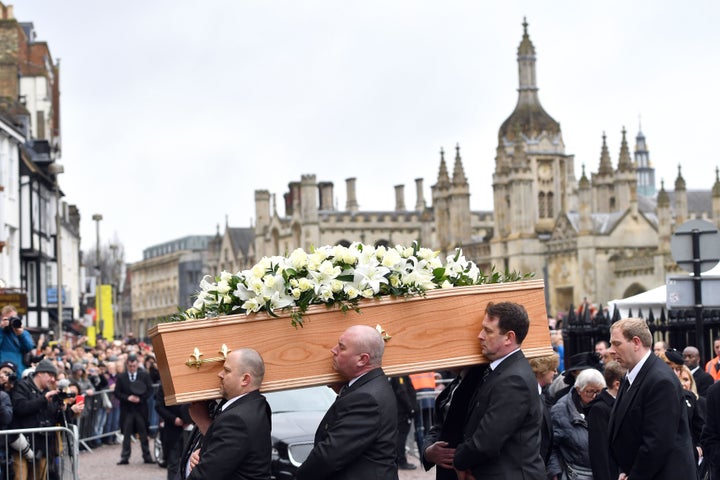 Hundreds of people lined the streets of Cambridge for Stephen Hawking's funeral and applauded as his coffin was carried to the church.
Six porters from the physicist's academic home for more than 50 years, Gonville and Caius, carried his coffin from the hearse into the University Church of St Mary the Great.
The church bell rang 76 times, one for each year of his life, when the cortege arrived for the private ceremony, attended by around 500 people.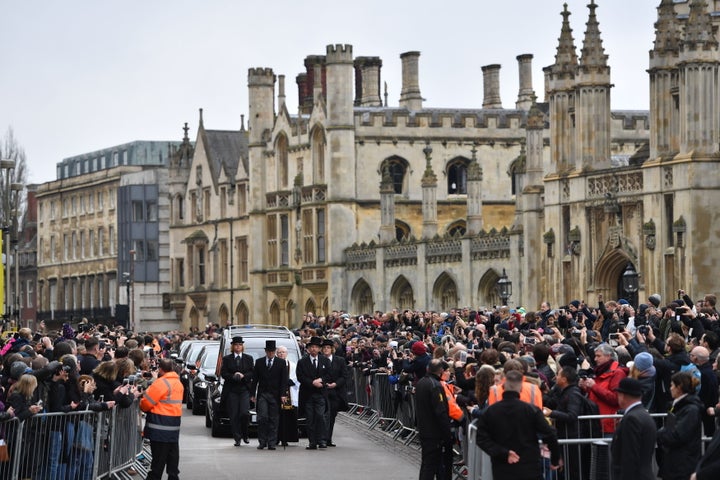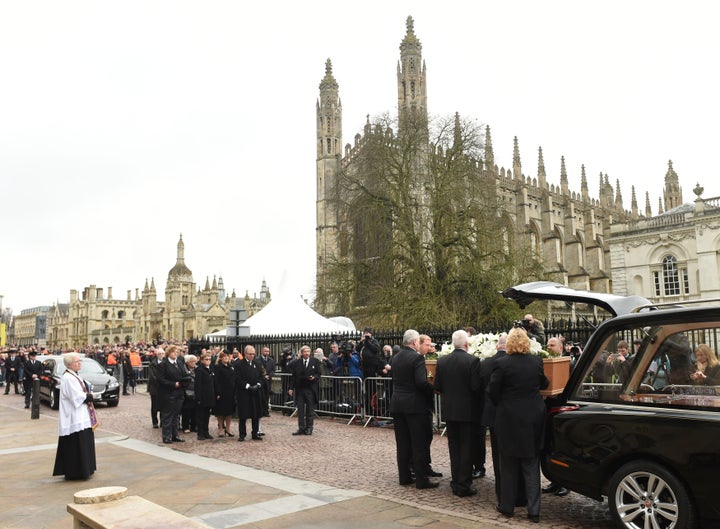 Well-wishers who lined the streets said the moment applause broke out was "beautiful".
Emma Ball, 25, of Cambridge, said: "I thought it was beautiful."
She added: "He's such an iconic guy and I thought I'd come and join everybody and watch."
Vivienne Cairns, who was also in the crowds, said she had lived in Cambridge for 40 years, adding: "Today I had to come."
She said of the moment applause broke out: "I thought it was very appropriate for the people of Cambridge and their affinity with his work and admiration for him."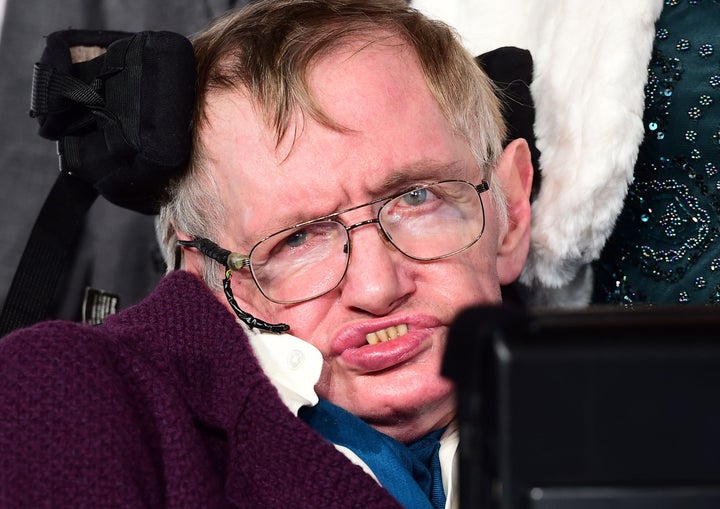 Hawking's family arrived in cars behind the hearse and were last into the church.
Guests seen arriving earlier for the service included model and Cambridge University graduate Lily Cole, Queen guitarist and astrophysicist Brian May and comedian Dara O Briain, who made a documentary about Hawking.
Others who had been on the guest list include SpaceX CEO Elon Musk and playwright Alan Bennett.
The flags at Gonville and Caius are flying at half-mast in his honour, along with those of Trinity Hall, another Cambridge college, and University College, Oxford.
Actor Eddie Redmayne, who won an Oscar for his portrayal of Hawking in the film The Theory Of Everything, gave a Bible reading from Ecclesiastes 3.1-11, which says God "has put a sense of past and future into their minds, yet they cannot find out what God has done from the beginning to the end."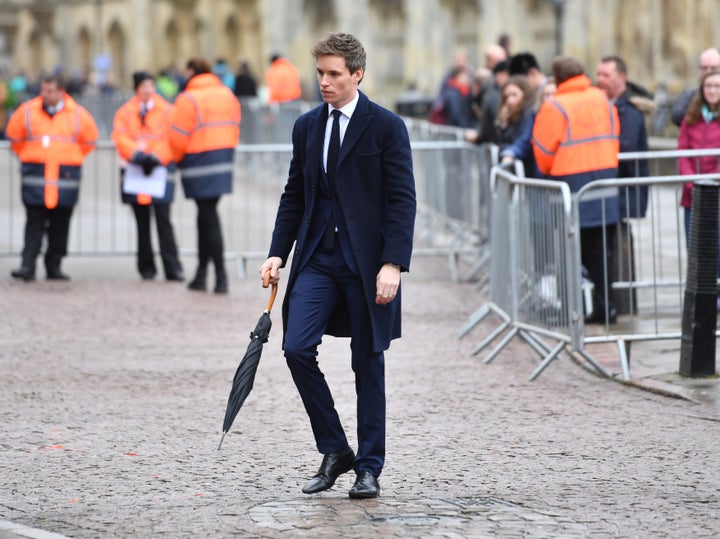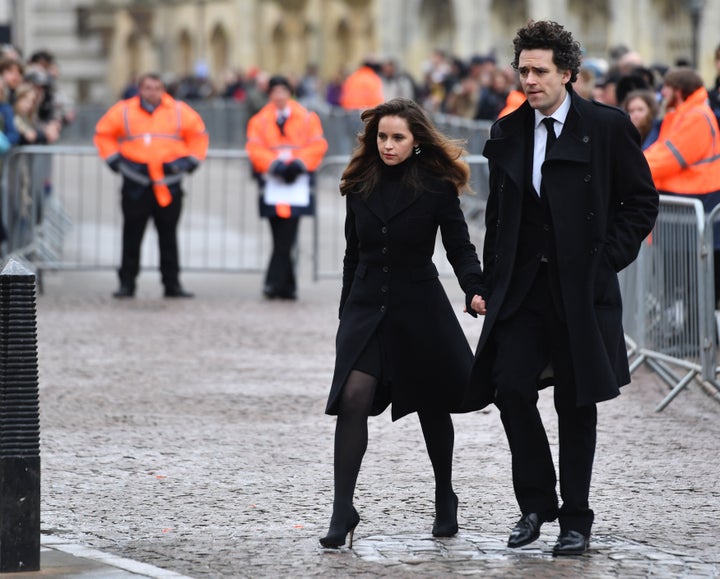 An arrangement of white lilies, to represent the universe, and another of white roses as the polar star, was placed on Prof Hawking's solid oak coffin.
These are from his three children Lucy, Robert and Tim who followed the hearse to the church in cars.
Redmayne's reading was followed by a reading by the Astronomer Royal, Martin Rees.
Eulogies were delivered by Robert Hawking, Hawking's eldest child, and Professor Fay Dowker, a former student of Hawking.
The service was followed by a private reception at Trinity College.
Hawking's will be interred at Westminster Abbey near the grave of Sir Isaac Newton during a thanksgiving service later this year, near those of scientists such as Sir Isaac Newton and Charles Darwin.