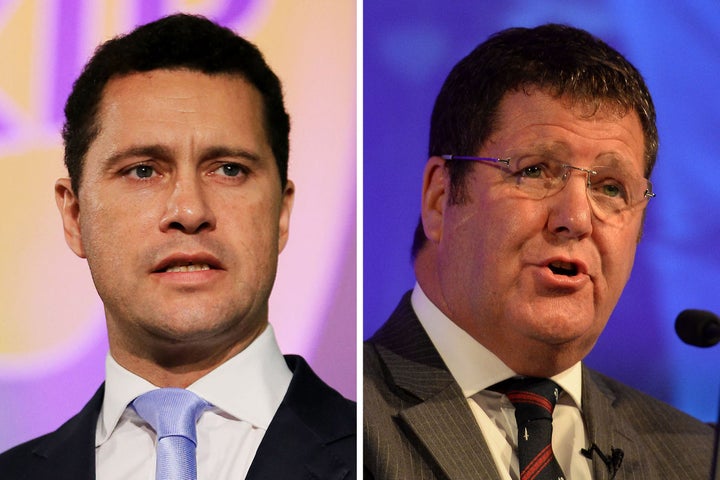 Steven Woolfe was accused of bringing his party into disrepute by the official inquiry ordered by Nigel Farage.
It said that when Woolfe invited Hookem outside to deal with a quarrel "man to man", Woolfe meant it as a "physical altercation".
It detailed how Woolfe exited the main meeting room where MEPs were gathered in Strasbourg through Door A (see below) while Hookem went into the same room through Door B.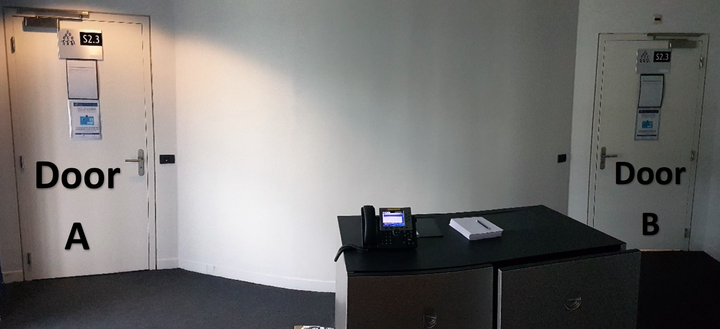 The two were then alone in a larger meeting room, but as no other MEPs were present, Ukip's report said it could "offer no determination on what the facts might be" on what happened next.
The inquiry added it was "unlikely" Hookem was in a position to push Woolfe through the door but that it could not make a "definitive determination" given the lack of witnesses.
Hookem escaped suspension but will have a "formal reprimand" placed on his internal record.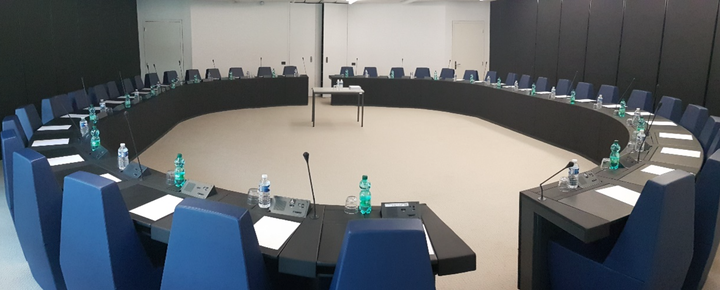 Hookem responded to the inquiry's findings, saying: "It's clear from the report that Woolfe instigated the altercation. As I have admitted, I should not have risen to the bait and gone outside the room. But I reiterate, I did not hit him.
"It's unfortunate that, as the report found, he fell and banged his head after falling backwards through an opened door. However, there is no evidence to suggest that I hit him at any time."
Woolfe maintained in an interview after that he "received a blow from Mr Hookem that knocked me back...and caused my subsequent injuries".
"Martin Schulz appears to be acting as judge, jury and executioner despite his Mickey Mouse enquiry only having interviewed one witness - Steven Woolfe.
"Schulz is engaged in political mischief-making. His prejudicial nature is very evident."
NOW WATCH: