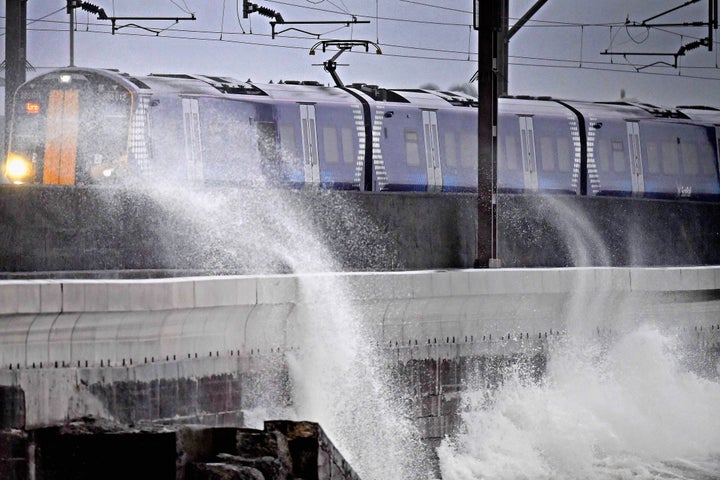 Forecasters warned earlier that wintry showers, strong winds and lightning could lead to disruption to power supplies and travel across the north-west of the UK.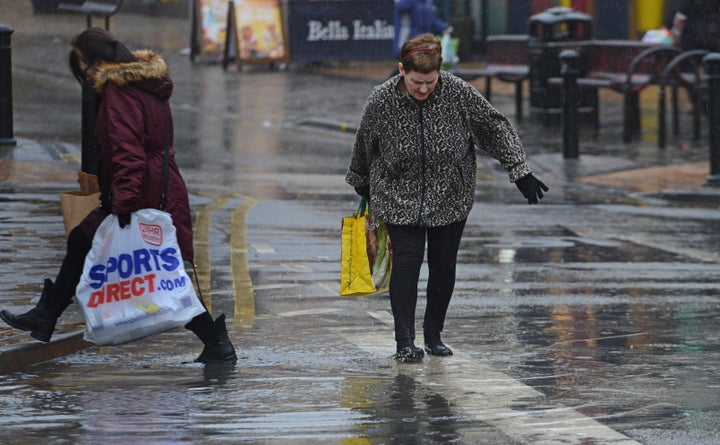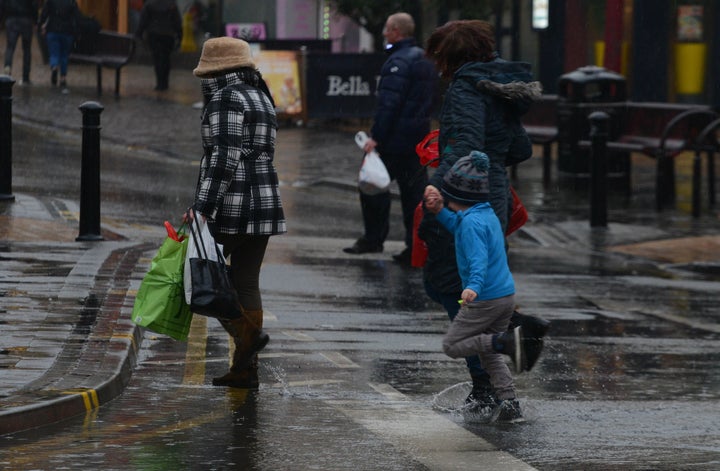 But now Barbara has arrived, leaving many last-minute shoppers braving gusts and rainfall.
Footage posted to social media appears to show one Scot battle fierce winds while playing the bagpipes. Watch the video, below.
Pictures taken in Edinburgh's historic old city showed tourists falling victim to high winds, with many foreign visitors braving Barbara's incredible force.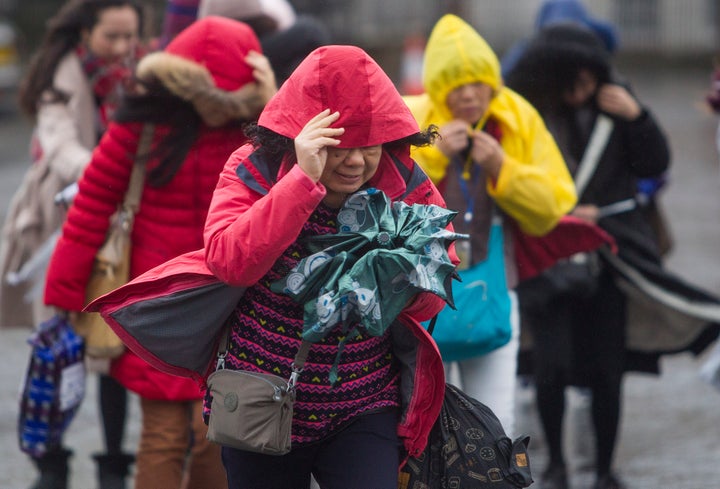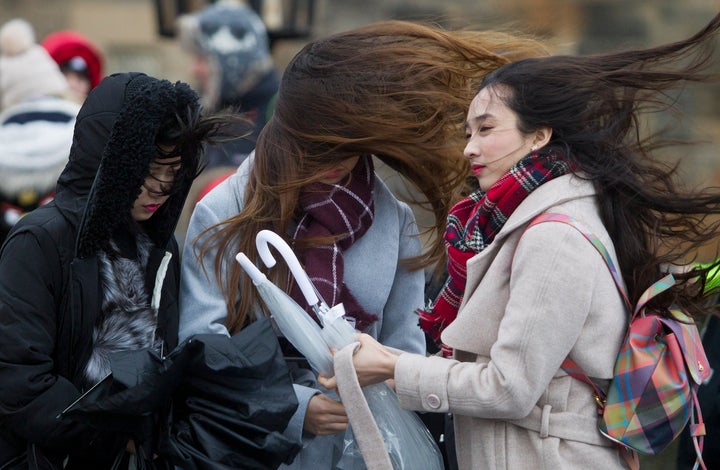 Two separate Yellow "be aware" wind warnings are in place, one covering northern parts of the UK where gusts of 60 to 70mph are expected quite widely, and one for more southern areas, where a narrow and intense band of heavy rain and gusty winds could lead to some disruption.
Flood alerts are also in place for the Highlands and Western Isles, as well as Skye and the Scottish Borders.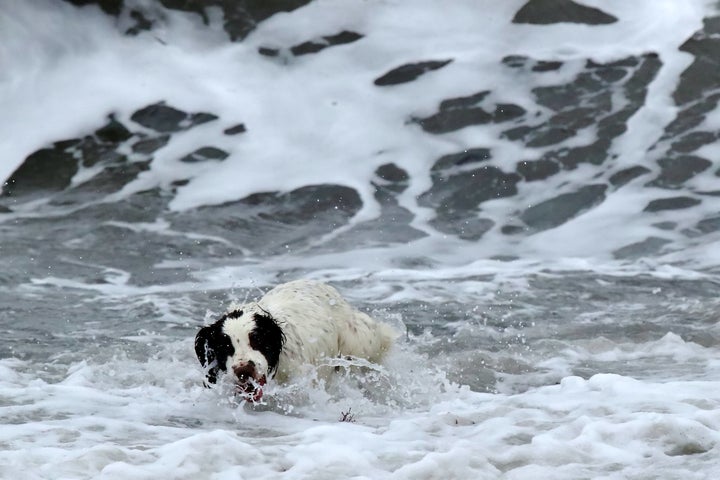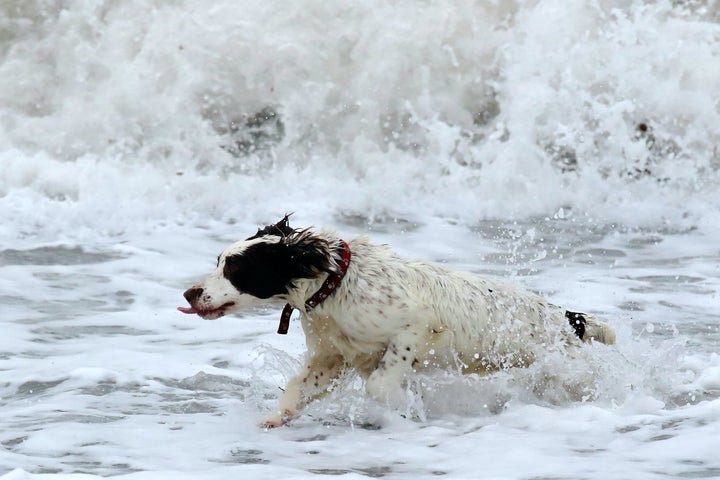 Meanwhile, Scotland's Transport Minister Humza Yousef said companies were working to ensure transport links in the country remained open.
He said: "We are expecting the worst of the disruption today [Friday] when winds are expected to reach 90 mph.
"Our transport operators and trunk road operating companies are working hard to keep services and roads running, safety has to be our top priority so we are seeing delays and cancellations to flights and ferries.
"We have also seen more traditional winter weather with snow and ice on higher roads and our gritters and patrols have been out across the network - our gritter tracker shows where they have been in action."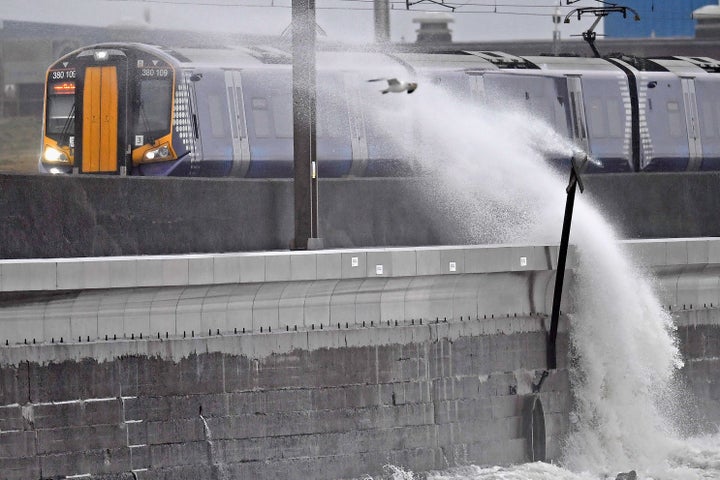 He added: "We would urge everyone to check the latest sources of information before they travel and keep in mind that the situation can change quickly.
"They should leave plenty time to get to where they need to be and the transport operators are doing what they can to help people arrive at their destinations and get any last minute festive shopping done safely.
"We shall be continuing to monitor the situation over the festive period including Christmas Eve, Christmas Day and Boxing Day to make sure that the most reliable and relevant information is being communicated to people as early as possible."
Move aside, Barbara! Storm Conor's On His Way