If you were hoping for a bit of respite following Storm Barbara we've got some bad news.
Because Christmas Day and Boxing Day are set to be hit by her successor, Storm Conor.
National Severe Weather Warnings are in place for northern parts of the UK for both days as a new low pressure system crosses to the north of the country bringing more strong winds and gales.
Met Office Deputy Chief Meteorologist, Dan Harris said: "The wet and windy weather is a result of two deep Atlantic low pressure systems crossing the Atlantic and passing close to the northwest of the UK bringing the potential for some disruption to power supplies and travel, and possibly structural damage.
"Although we need to be prepared for Storms Barbara and Conor, it's important to note that there will also be some less unsettled weather for many on Christmas Eve and Christmas Day."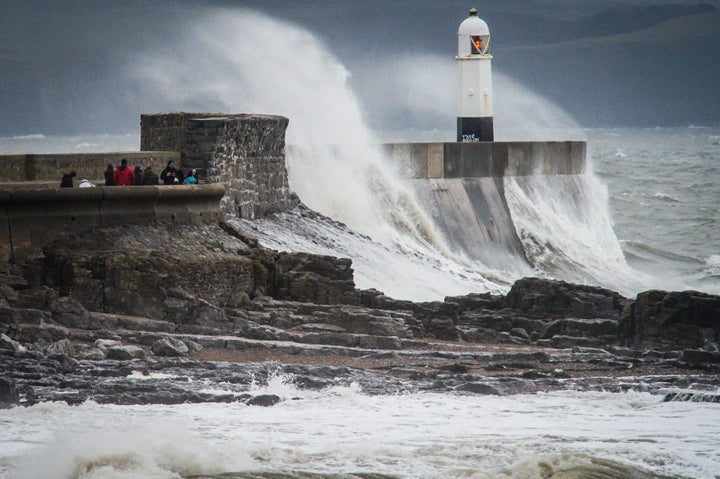 Storm Conor is expected to bring gusts of 50 to 60 mph over Northern Ireland and northern England and up to 70 mph to parts of Scotland on Christmas Day.
The greatest impacts are expected to be over the Northern Isles on Boxing Day where the potential for gusts in excess of 80 mph enhances the risk of disruption to power supplies, with large waves affecting coastal areas.
Scottish Transport Minister Humza Yousaf said: "Our transport operators and trunk road operating companies are working hard to keep services and roads running, safety has to be our top priority so we are seeing delays and cancellations to flights and ferries. There are some alterations to train timetables with full details on the Scotrail website.
"We would urge everyone to check the latest sources of information before they travel and keep in mind that the situation can change quickly. They should leave plenty time to get to where they need to be and the transport operators are doing what they can to help people arrive at their destinations and get any last minute festive shopping done safely.
"We shall be continuing to monitor the situation over the festive period including Christmas Eve, Christmas Day and Boxing Day to make sure that the most reliable and relevant information is being communicated to people as early as possible."
From Tuesday 27 December onwards indications are that high pressure will once again start to dominate our weather bringing more settled weather with the risk of overnight fog for southern areas while parts of the north remain blustery.
Popular in the Community