By 2050, there could be more plastic in the sea than fish – unless we cut down our use of it.
As a call to action, a photographer has created a striking photo series that offers a snapshot into our potential future, with models swimming among a menagerie of single-use plastic, including plastic bags, bottles, cutlery, balloons and glitter.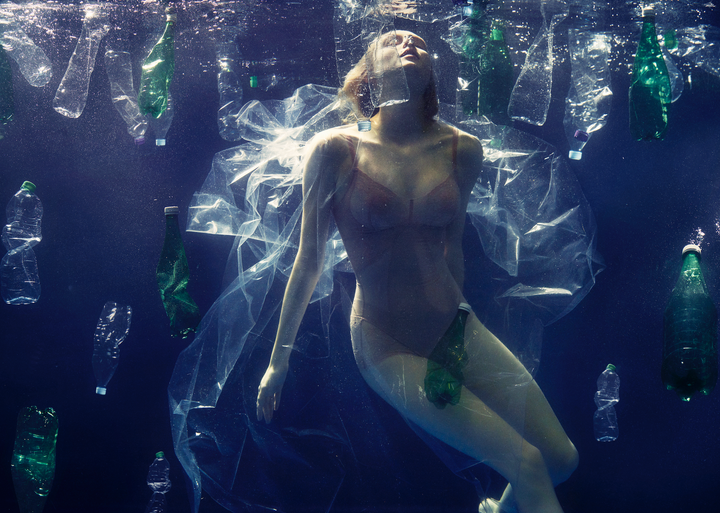 With a background in fashion photography, Elisabeth Hoff wanted to create a "beautiful take on a dirty subject". She studied marine biology and is passionate about the state of our seas and oceans, so teamed up with the Marine Conservation Society to create the Drowning in Plastic series.
The images are designed to encourage people to sign up and get involved with The Great British Beach Clean, taking place from 20 - 23rd September 2019.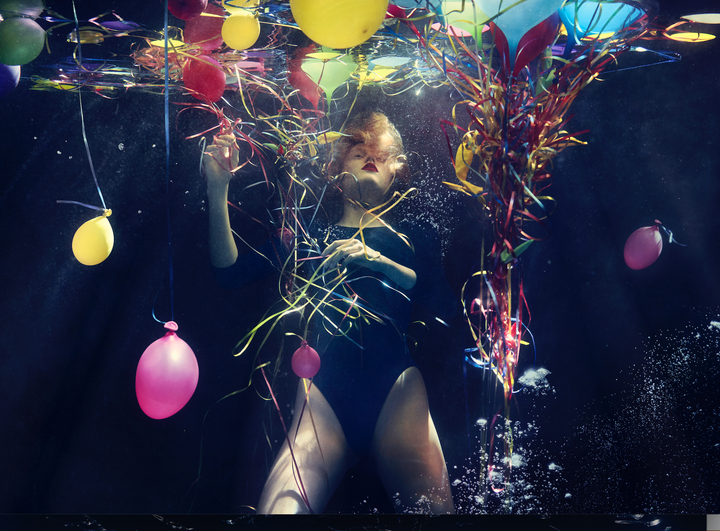 The Great British Beach Clean is an annual event organised by The Marine Conservation Society, which calls on the public to volunteer a couple of hours of their time to help clean a 100m section of beach, and record the litter they find.
In 2018, 494 beaches were cleared by a record 15,000 volunteers, removing an incredible 8550 kilos of litter – meaning 600 items of litter were found on every 100 meters of the UK coastline.
"As human beings we are incredibly resourceful, and if we all get together and do our bit, I'm sure we can make positive changes fast, and start to find solutions to this growing issue," Hoff commented.