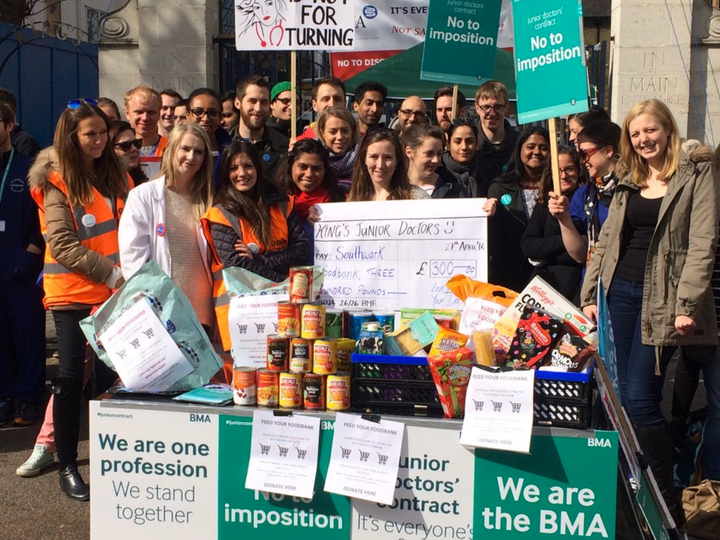 Striking junior doctors have come up with a novel idea to advance their cause and help those living in food poverty - giving leftover donations they were gifted on the picket line to foodbanks.
But in a bid to support struggling members of the community in south London, they passed on five crates of leftover food that would have otherwise gone to waste to Southwark Foodbank instead.
The doctors also raised £300 for the charity, which last year served around 4,000 food parcels to those in need.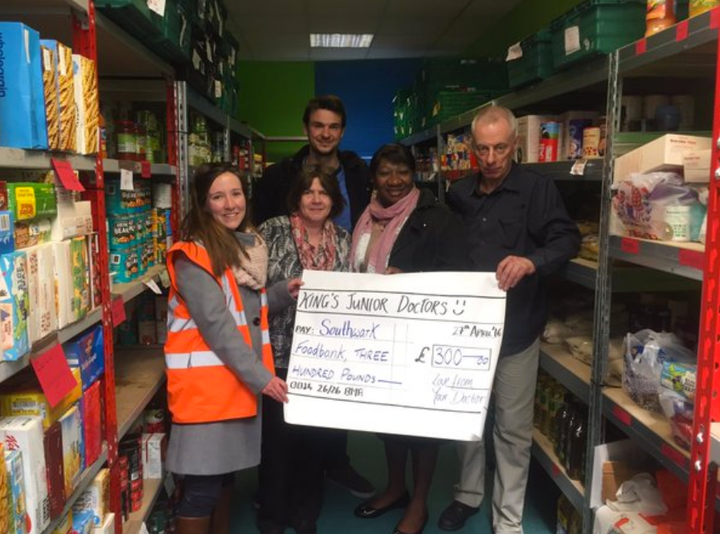 Felicia Boshorin, the foodbank's project manager, told how she was humbled by the doctors' act - and some medics' decision to donate over £300 too.
"They got in touch and donated food and people started giving money and that's how it came about," she told Southwark News.
"It was really humbling to think that while they were going through their own struggles they were thinking of the needs of others."
The battle over Jeremy Hunt's new juniors doctors contract prompted doctors' union the British Medical Association (BMA) to launch a series of strikes.
Medics are currently deciding whether to restart contract talks with ministers.
Related