Studio 338, near the O2 in Greenwich, caught fire on Monday morning and took firefighters 12 hours to contain.
Thick clouds of smoke, which could be seen for miles, engulfed parts of south London.
Tomas Ceidukas, 28, was airlifted to hospital after suffering burns at the 'Ibiza style' nightclub in Boord Street and died the following day.
His colleagues said their hearts were "smashed and broken" after hearing of his death.
It is believed that Ceidukas had helped others escape the burning building.
Staff at Studio 338 said Ceidukas was an "inspiration to us all".
"Tomas fought for as long as he could given the extent of his injuries. He was as strong as an Ox but it was too much even for him.
"We are so sad to tell you all that he died a few minutes ago."
Posting a picture of Ceidukas on holiday in Ibiza, the statement continued: "This picture was taken in Ibiza last year when the whole team went out.
"He was the happiest guy on the island but instead of spending it off clubbing all the time he stayed with the family and played with the kids by the pool, always making sure everyone was having a great holiday, helping with the food and generally just being Tomas.
"He was so pure and beautiful. An inspiration to us all, always positive, never complaining, working through the night to make sure the parties were the best they could be for you and us.
"We are all so devastated to lose him like this. Everything we do from now on is for you our brother."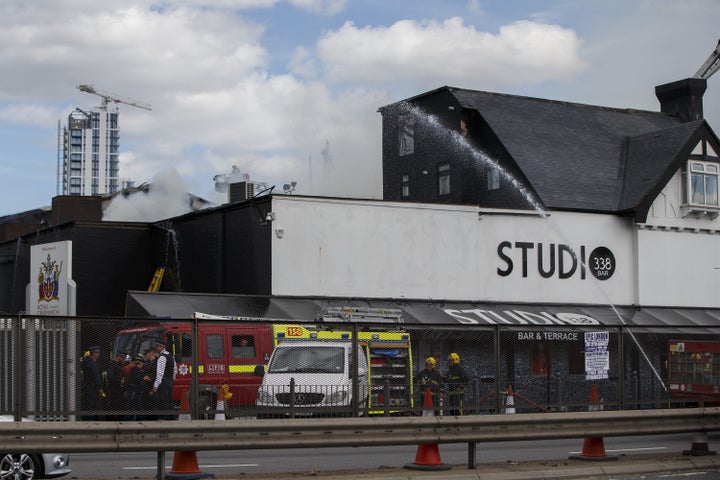 Tiesiog Grecius, a close friend of Ceidukas, said he had helped escort people from the burning club before becoming trapped as black smoke and flames enveloped the building.
She told the Standard: "He was a help for everyone. That was the kind of guy he was, so brave."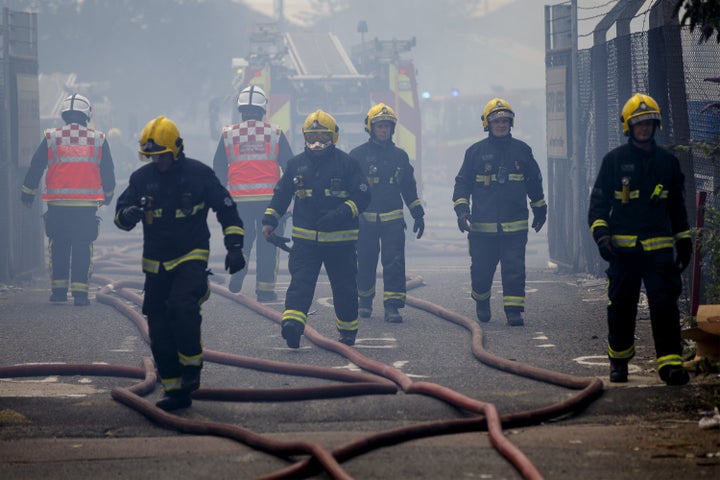 London Fire Brigade's group manager Mark Hazelton said: "Our thoughts are with the friends and family of the man who sadly lost his life following this incident.
"This was a large, rapidly developing fire which presented serious challenges for our crews involving cylinders and unseen fire spread.
"The nightclub was also declared unsafe for our firefighters to enter so they had to fight the fire from outside the building.
"It was a protracted incident and our crews worked incredibly hard over a long period of time to bring it to a close."
The cause of Monday's fire is being investigated by the London Fire Brigade and the Metropolitan Police.