A new campaign hopes to remind parents that choosing a suncream for their kids based only on its SPF rating could lead to permanent skin damage.
Research by Soltan found more than half (51%) of parents only focused on the SPF rating, without looking at the UVA (ultra violet) protection. The small-scale survey of 1,000 parents revealed that while 87% understood it's possible to get permanent skin damage from the sun, just 14% consciously chose a sun cream based on its UVA rating. The NHS recommends when buying suncream, the label should have "at least four-star UVA protection".
In response to the findings, Soltan hopes to leave a last impression on parents with their latest campaign. "We believe that there should be no compromise where sun care is concerned," said Soltan suncare expert, Clare O'Connor. "Obviously parents are already thinking about sunscreen but we're encouraging them to make sun protection a top priority this summer, and only choose 5* UVA protection."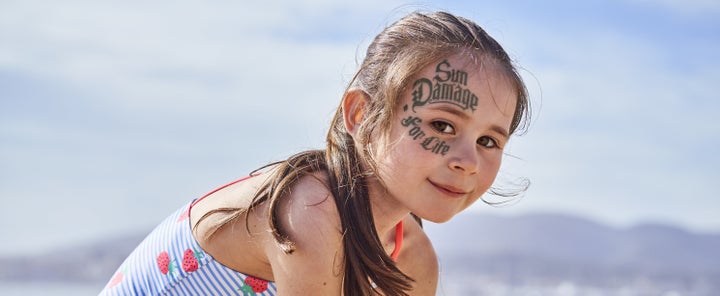 Soltan's campaign shows children with fake tattoos across their faces and chests, symbolising the lasting damage sun rays can have on a child's skin.
The research showed that educating parents about the UVA rating of suncream is important. More than a third (39%) of parents with primary-school-aged children did not consider UVA rating at all when choosing a sun cream and more than half (55%) do not even know what the UVA rating is.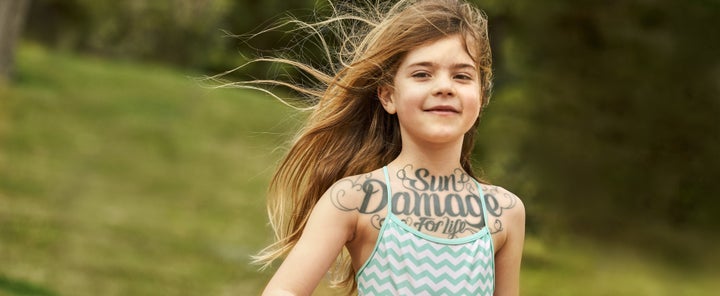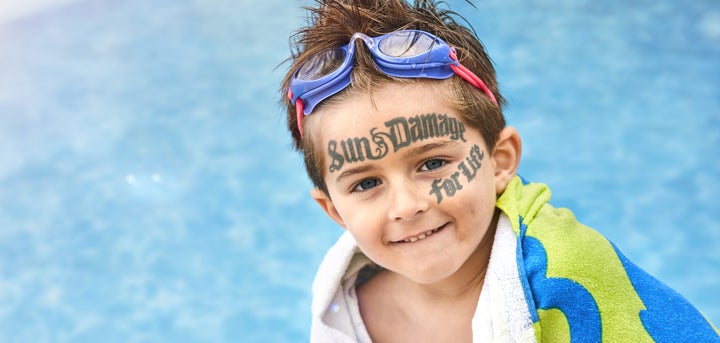 Previously speaking to HuffPost UK, Dr Helen Webberley, who runs online healthcare service MyWebDoctor, said: "We have become so focused on the Sun Protection Factor (SPF) rating, that the Ultra Violet (UV) star rating is often overlooked. In truth, our skin needs protection from both UVA (long wave) and UVB (short wave) rays. Opt for a suncream with a rating of five stars for the highest protection.
"It's important to bear in mind though, that we shouldn't rely on sunscreen alone to protect ourselves from the sun's harmful UV rays. Try to spend time in the shade when the sun is at its hottest (between 11am and 3pm from March to October). Wear suitable clothing, (UV suits are particularly effective for younger children), and of course liberally apply your SPF + UV protection sun cream regularly."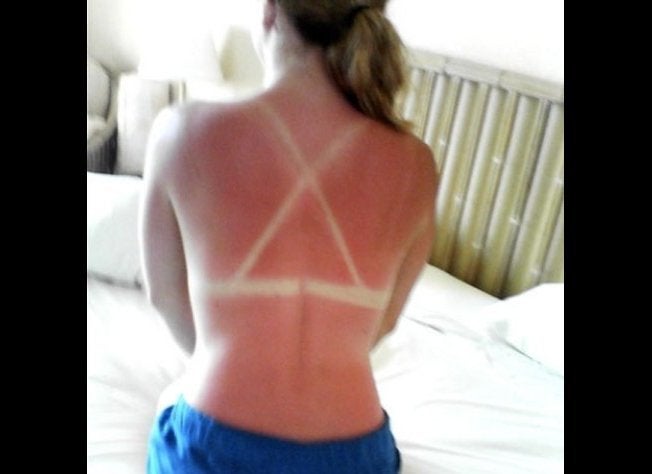 Sunblock FAILS: Where SPF Meets WTF