'Sunday Brunch' viewers were left decidedly unimpressed with Sam Faiers attempts to cook up a storm during this weekend's show.
The former 'TOWIE' star was guest chef on the Channel 4 show, but her sea bass curry wasn't a hit with viewers, who slammed her "awkward" culinary skills, labelling it as "car crash" telly.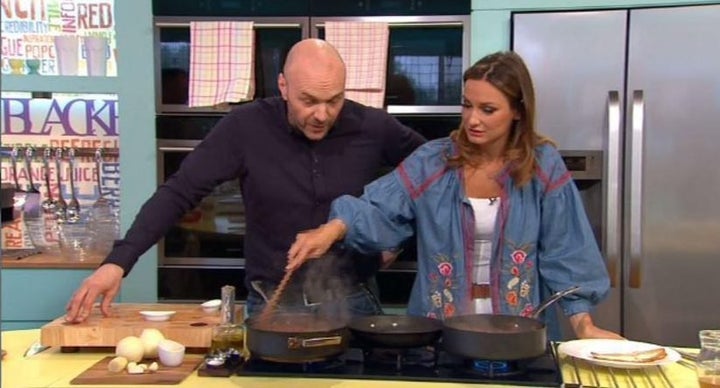 It did not help that Sam didn't appear to know if her fish was cooked or not, or what the ingredients were - despite claiming the dish was a "family favourite".
She told host and professional chef Simon Rimmer: "My son loves my home cooking. His favourite is a curry, that's why I'm doing this dish today.
"Since having the baby I've just got into cooking, I'm not amazing but I'm getting there."
Despite the 26-year-old's admission that she wasn't the greatest cook, unimpressed viewers took to Twitter to call out her apparent lack of skill in the kitchen.
However, Sam was quick to defend herself against the online abuse, telling the "haters" to "bore off" in a series of tweets that have since been deleted.
She raged: "Bore off!! My dish was tasty, the yogurt was a side dish that I DIDNT MAKE … and as for the fish – live TV and I wanted to make sure… Get a life haters."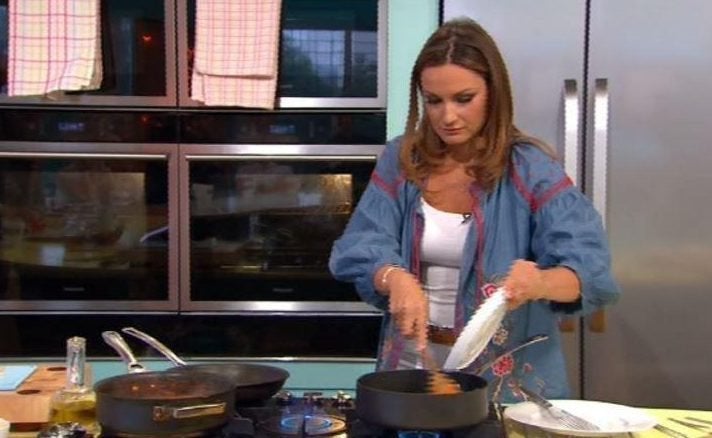 Earlier this year, 'Sunday Brunch' viewers were left feeling a bit green after guest David Gower licked his fingers after touching raw chicken.
The England cricket legend was helping host Simon Rimmer make a beetroot chicken, potato and mustard salad when he was asked to help marinade some chicken breasts.