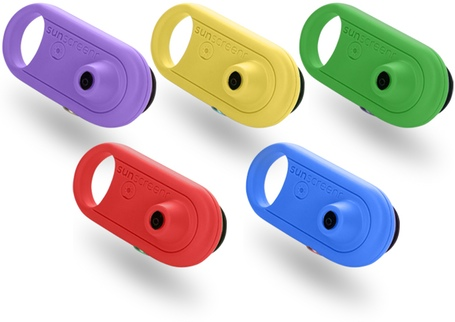 A tiny camera that shows you where you've failed to apply sunscreen has raised nearly $130,000 on the crowd-funding website Indiegogo.
The hand-held gadget's 1.3 megapixel UV camera detects reflected UV rays.
Sunscreen blocks or absorbs these rays, so if it's applied properly it will show up as a dark black colour on the camera. Meanwhile, uncovered patches show up paler.
The product was launched earlier this year and is still under development, but Voxelight hopes to launch in December.
It is currently available for pre-orders on Indiegogo for $93. However CEO David Cohen is hoping the price will be cut to $20 if it is widely adopted.
If users are alone, they can record a 30 second clip and play it back. The previous video is deleted once a new clip is record, in order to save on storage space. Cohen said the company is considering developing a social sharing feature for future versions.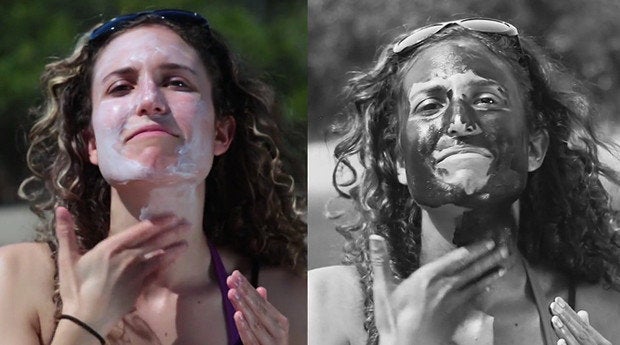 Each charge allows for four hours of continuous use but the company expects users will only need it for one hour for each beach visit.
The company has not yet decided whether to manufacture the product itself or collaborate with a partner. Cohen told Mashable: "We were contacted by five different sunscreen companies within the first week of the Kickstarter campaign."
Most people apply only 25%-50% of the sunscreen they should, according to Voxelight.
There were 14,509 new cases of malignant melanoma in the UK in 2013 and there are more than a million cases of skin cancer in the US alone each year.
Popular in the Community