Mencap said they were "appalled" by the actions of one of their support workers and suspended her while the matter was investigated by the charity's safeguarding team.
But they have since revealed the woman has kept her job, as while the photo was "distressing", it did not "warrant dismissal".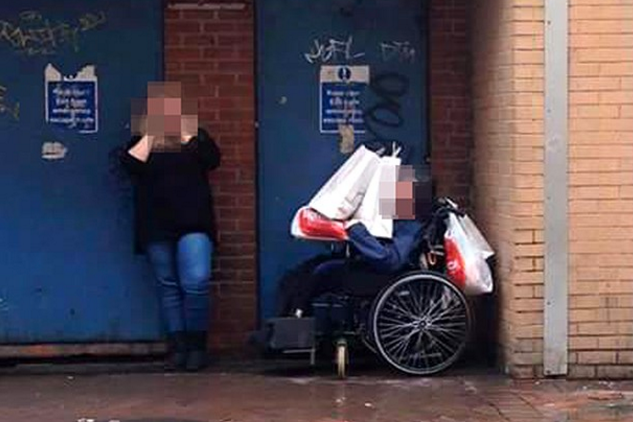 The disabled man's family said he had been taken on a shopping trip by his care worker, and asked to have the bags placed in front of him to see his new clothes.
After a photo of the incident was posted on social media by one shocked witness, Mencap ordered an independent investigation.
Regional director of services Steve Baker said: "The hearing concluded that while the conduct of our colleague fell well short of what we would expect in this instance, it did not warrant dismissal.
"Central to our decision were the statements and wishes of the person we support and his family."
In a statement issued by the charity, the elderly man's brother and primary guardian insisted the picture "painted a very misleading picture of what was happening".
He said: "On that day, they had been out shopping for some new clothes [he] wanted, and he likes to be able to see his shopping and asked to have his bags in front of him."
The man in the picture added he was glad his care worker had not been dismissed.