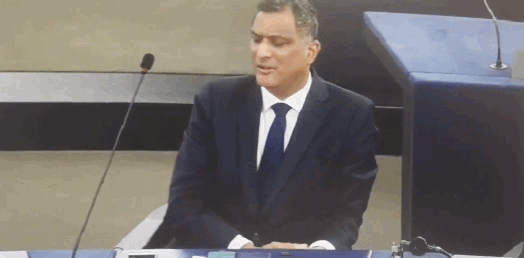 Brussels has gone back to the playground after a Conservative MEP expressed his dismay by making an internationally-recognised hand gesture at a rival.
Tory MEP Syed Kamall, who is backing the "Brexit" campaign for the UK to leave the European Union, took umbrage at Belgian politician Guy Verhofstadt while he was mid-flow during a debate on counter-terrorism.
Click play on the tweet below to see the full exchange.
As is now tradition, the afters were played out on Twitter, with Verhofstadt, the most senior Liberal Party MEP in the European Parliament, offering a school-master's riposte.
Kamal, who represents London and is the leader of the European Conservatives and Reformists Group, acknowledged the gesture and appeared to put it down to his humble origins.