Alabed, who became an international name after chronicling her life in the war torn state, on Friday tweeted her support for the US President's retaliation attack "against the killers of my people".
Bana went on to detail the bomb attacks that had directly impacted her life before saying "it's time to punish the killers of children in Syria".
However, she made clear that she does not want "World War Three", but rather to "end all wars".
Her comments come after Trump launched 59 cruise missiles at the Syrian government's Shayrat Air Base last night in retaliation for Bashar al-Assad's chemical weapons attack on his own people two days earlier.
The strike was denounced by Moscow as causing "a significant blow" to Russian-American relations but endorsed by the UK Government as an "entirely appropriate" response.
Bana and her family were evacuated to Turkey in December, as the Syrian government violently reclaimed control of Aleppo from rebel forces.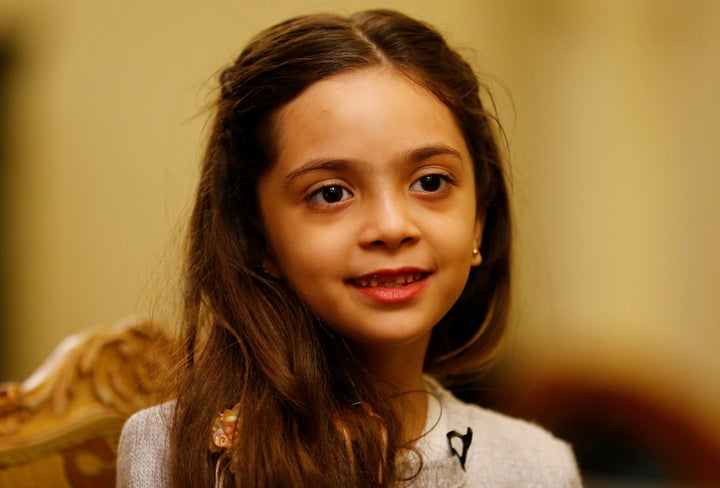 The Republican leader's attack on Syria won some unlikely supporters, while alienating some of his most fervent fanbase.
James O'Brien said it was "hard not to welcome the re-enforcement of a chemical weapons red line", but admitted it was worrying that the action had been carried out by Trump.
But Paul Joseph Watson, provocateur-in-chief at conspiracy site Infowars, said he was "officially off the Trump train" and Nigel Farage also turned against the US President's decision to intervene in Syria.
Related...
Related