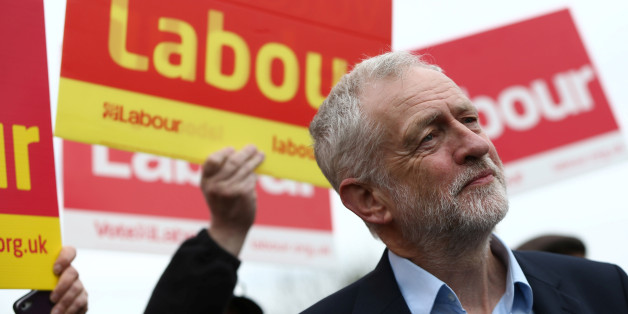 Since I was able to vote in 2009, I've always voted for what I believed in. In the EU elections of 2009 I voted for the Lib Dems. In the 2010 general election in Ian Duncan Smith's constituency I voted Lib Dem.
In the 2012 mayoral elections, I voted for an independent candidate and then Green on the London-wide assembly ballot. The only time I've voted tactically is in the 2014 local elections where there wasn't a green candidate. I voted Labour as I had three Tory councillors in my ward.
In the 2015 general election, I voted for the Green Party in the Conservative/ Labour marginal seat of Ilford North. Labour actually won this seat from the Conservatives. I voted Green at that time as Labour were not offering a clear enough alternative under Ed Miliband. In 2016 I actually stood for the Green Party in Havering and Redbridge in the London Assembly which was a Conservative/Labour marginal seat that the Conservatives just won. I felt I had to as I am an active Green Party member and even though Labour were making the right noises, I felt the Greens were offering really positive and different policies from everyone else in London and it was a platform I was proud to stand on.
So anyone that knows me will know how principled I am in my beliefs. However given that we have a snap general election coming up on the 8th June and a really good opportunity to stop a hard Brexit, where we could become the tax haven of Europe, with barely any workers' rights or environmental protections, I feel I have to re-evaluate what I should do. In 2015, Labour won my constituency of Ilford North by 589 votes. The Green Party got 1023 votes and 2.1% of the vote. UKIP are also standing aside and they got 4,355 votes in the 2015 election. Considering UKIP and the Tories are in very similar positions when it comes to Brexit, a lot UKIP voters will most likely go to the Conservative candidate.
Even though I don't agree with Wes Streeting on a few positions, I can't deny he has been a good local MP. We have shared platforms on some local issues together on things such as working to stop an A&E closure and protecting Greenbelt spaces. He has also been a responsive MP that has most of the time got back to me on issues when I've contacted his office. Contrast that to the Conservative MP before him, Lee Scott, who barely did this and only speaks to people at election time. He is going to be standing again and judging by his leaflets, he clearly hopes to be a yes man to Theresa May, should she lead the next government. The choice could not be clearer in that regard.
I'm pleased to say we in the Waltham Forest and Redbridge Green Party have come to an agreement with Wes. In exchange for us standing aside, he is going to campaign on changing the voting system to Proportional Representation despite the fact that it isn't official Labour Party policy. To borrow a phrase from the Leave EU campaign, we can really "take back control" of our country by changing our voting system and giving voters a genuine voice and making sure their views are actually heard. The more pro-electoral reform MPs we get elected, the more likely we'll get the change we desperately need and people can vote for what they believe in without having to worry about letting in a party they despise.
Just to reiterate, I am still a Green Party member and will use my time in the lead up to the general election to campaign for the Green Party in the seats we have a much better chance in. As a smaller party with limited resources, I'd rather us save the £500 deposit that we'd most likely lose in Ilford North and spend that more resourcefully elsewhere. Despite a few crossovers with the Corbyn-led Labour Party on issues such as austerity, education and housing, we Greens still have a distinct offering to the electorate. Rather than chase unlimited economic growth on a planet of finite resources, we believe in sustainably investing in our economy to help protect our planet for future generations. Also unlike the Lib Dems, we won't give up our position on changing the voting system to a proportional one as they did in 2010 when they formed a coalition with the Tories. So if you live in the neighbouring constituencies to Ilford North, you will have an opportunity to still vote Green.
If, like me, you live in Ilford North and haven't voted for Labour in a general election before and want to see the Tories ousted, I urge you this one time to vote for Wes Streeting. There will not be a Green Party candidate and the Lib Dems have no chance of winning this seat. They got only 107 more votes than the Green Party in 2015. If you live elsewhere in the country, I urge you to vote for the progressive candidate most likely to beat the Conservative Party, whoever that may be. The Green Party don't have a monopoly on progressive ideas but by taking the lead on a strategy of trying to oust the Tories, we certainly can have a significant effect on the outcome of this election.
Yes, the Conservatives are likely to win the General Election according to the latest polling. But that doesn't mean we shouldn't all do everything we can to oust them and to stop them inflicting yet more misery on the poorest and most vulnerable in our country.