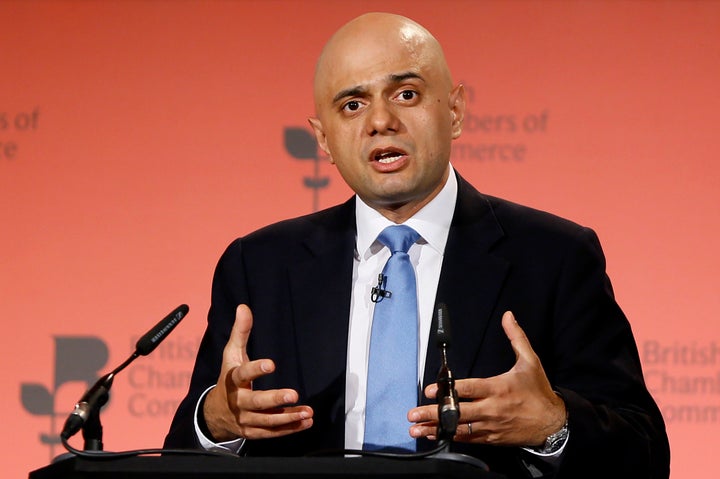 Business Secretary Sajid Javid has been slammed for travelling to Australia while the fate of thousands of British steelworkers' jobs are being decided in India.
Steel giant Tata is today holding a board meeting in India which could see thousands of jobs in the UK – mainly in Port Talbot in South Wales – axed.
But instead of flying to Mumbai to put pressure on the company to support a turnaround plan, Javid is due to go to Australia this week, where he will address the British Chamber of Commerce on Thursday.
No other Government minister is scheduled to travel to India.
Labour MP Stephen Kinnock, who is in Mumbai representing hundreds of his constituents who face losing their jobs, claimed Javid's no show symbolised the UK Government's "abject failure" when it came to helping the steel industry.
He told The Huff Post UK: "This is deeply disappointing but not surprising. It reflects their abject failure to lift a finger for the British steel industry since 2010.
"They would rather just roll out the red carpet to China."
A spokesman for Community, the steelworkers' union, said Javid's presence would have shown Tata how "serious" the potential job losses were to the UK.
They said: "That would have been very helpful. It would have been great to have somebody over there. "
The UK steel industry has taken a battering in recent years, and since last September thousands of jobs have Scotland, the North East and Wales.
Cheap steel from China is one of the reasons behind turmoil in the industry, with allegations the Asian country is selling the product at unrealistically low prices on the world stage.
Tata Steel announced in January it was planning to cut 1,050 jobs in the UK – including 750 from the UK's biggest steelworks in Port Talbot.
Board members are meeting today to decide whether to back a rescue plan for the site.
Kinnock, MP for Aberavon, told the Huff Post UK he had a "full and frank exchange" with Tata Steel's chief financial officer during a two hour meeting yesterday.
Speaking on BBC Radio 4's Today programme she said Sir Vince "could have done more" when he was in charge of the relevant Whitehall department.
When asked whether ministers had a plan for the area if Tata rejected the rescue strategy, Soubry said: "We are looking at all manner of plans that may or may not be available to us."
Sir Vince, who lost his seat in May, responded that the Conservatives have "taken their eye off the industrial strategy" since governing alone.
The Prime Minister's Official Spokeswoman today said the Government was "working very closely with the industry to look at ways we can help to deliver a long term sustainable future."
When asked if Tata invited anyone from the Government over to Mumbai, she replied: "As far as I'm aware there was no invitation or request for ministers to attend and there is none attending."
Related