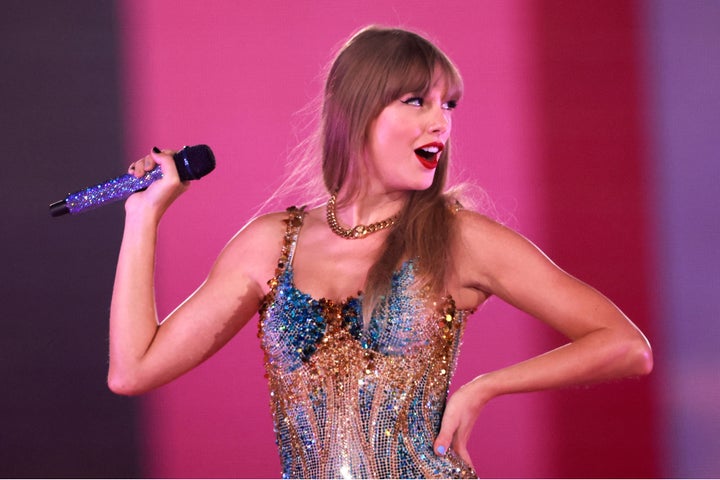 If there's one thing for certain, it's that Taylor Swift's fans are among the most dedicated on the planet.
So much so that when the chart-topping singer challenged them to an online Easter egg hunt this week, they eagerly accepted.
Earlier this week, Taylor teamed up with Google to put fans' determination to the test in a puzzle to decipher the names of five previously unreleased "from the vault" tracks that will appear on the record.
"You can tell me when the *search* is over… if the high was worth the pain," Taylor joked in an Instagram post about the quest, alluding to lyrics from the 1989 hit Blank Space.
Although the names of the five tracks have now been confirmed (although we'll give no spoilers away here!), Swifties are still continuing to play the game.
So, while it might be tempting to do a quick search and find out the answers for yourself straight away, the puzzle is a much more fun way to learn the song titles – so read on to find out how to get involved.
How to play Taylor Swift's 1989 Google hunt
Searching for the song-name clues is actually really simple.
All you have to do is look for "Taylor Swift" in the Google search bar, and then a blue vault will pop up in the bottom right hand corner of your page.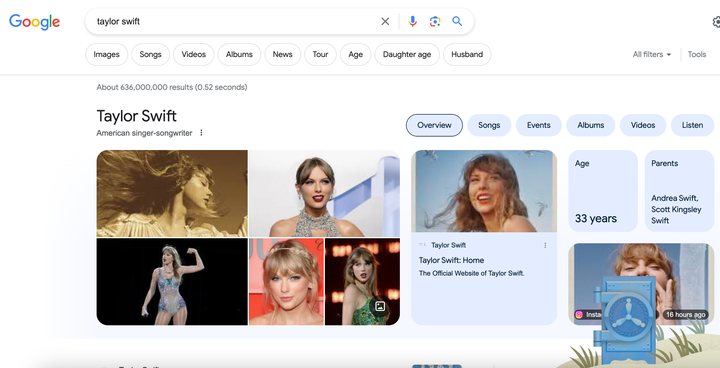 Once you've clicked on the vault, a bunch of jumbled letters will appear for you to unscramble – and when you've worked out the mystery word (all of which relate to the Grammy winner in some way), simply write your answer into the Google search bar and press submit.
This will regenerate a new puzzle for you to crack. There are actually 89 (get it?) of these in total for you to have a go at, each with a hint in case you get stuck.
Fans needed to collectively complete 33 million puzzles in order to find out the names of the vault songs coming out on Taylor's album – but this has already been achieved, so they're now just playing the game for fun!
If you do need a little extra help and still want to play along, several pages have appeared online with the answers to all 89 of the puzzles… but remember, you're only cheating yourself!