Team GB fans have been swift to respond to cyclists from other nations who have spoken of "questions" over how the Brits have done so well in the velodrome.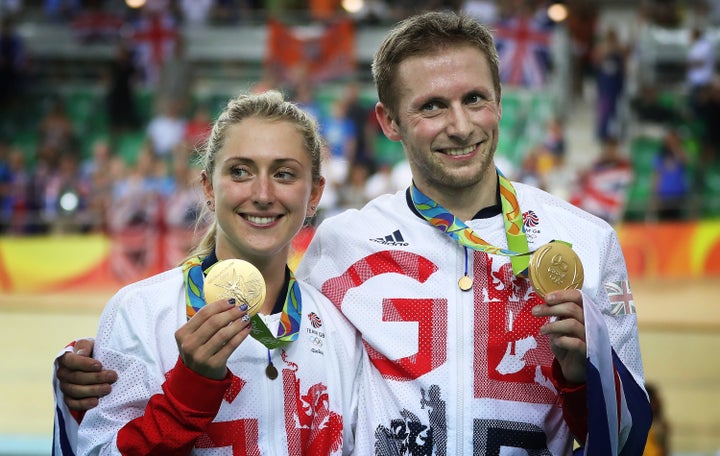 The success netted by Laura Trott and Jason Kenny in the velodrome alone has eclipsed the achievements of dozens of countries with populations of millions.
The Trott-Kenny household has five golds, ahead of Spain, New Zealand and host-nation Brazil.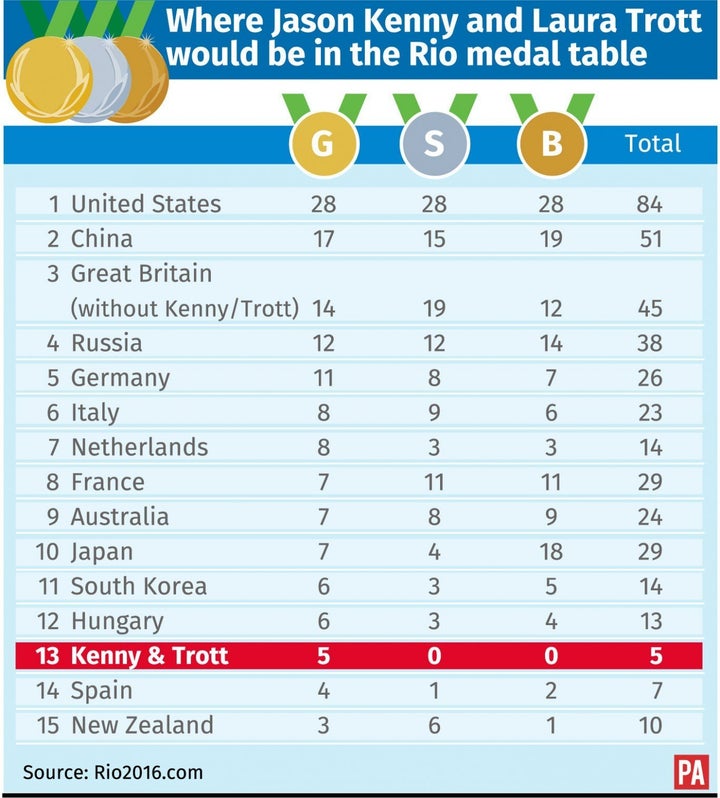 Great Britain's track cyclists won seven gold medals from 10 events at the Beijing 2008 and London 2012 Olympics and have now claimed six gold medals from 10 events in Rio.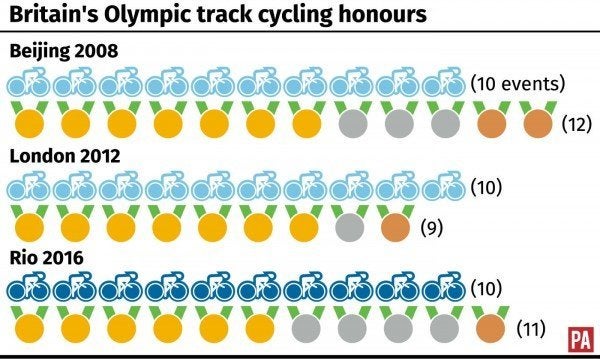 The recent success in the Games has led to suggestions that Team GB may have an unfair advantage.
French sprint coach Laurent Gané said: "The recipe should be asked for from our neighbours because I don't understand. I don't know what they're doing.
"These are teams that do nothing extraordinary for four years and once they arrive at the Olympics they out-class the rest of the world," The Daily Mail reported.
Another Frenchman, cyclist Michaël D'Almeida, who was in the bronze medal-winning men's sprint team, also questioned the Brits, according to the Telegraph.
He said: "We are human beings like them, we are made of the same stuff, we have a bike like they do, so why are they better?
"If I had the explanation I wouldn't be here today with a bronze medal around my neck. I'm not in their camp, in their country, I don't know how it works, I don't know what goes on.
"I have an inkling about certain things but I'm going to shut up because it's not good to speak in the heat of the moment."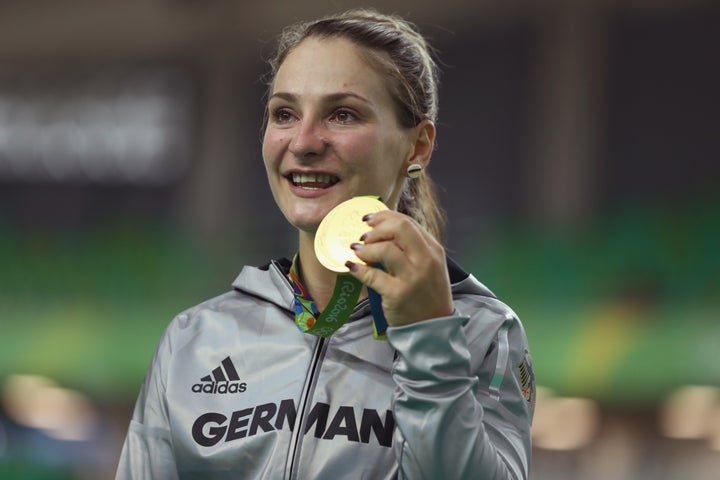 Germany's Kristina Vogel, who did stem Britain's charge by winning the women's sprint, said that her team was "wondering" how Britain had been so successful.
According to Reuters, she added: "It seems they do nothing for three years, then they start at the Olympics and kill us."
She later backtracked, saying: "I never said they take any drugs or have a bike with engines, but they always seem faster at the Games.
"Of course it's a question. It's crazy are we are wondering and we just want to know what they are doing. They are obviously doing something right."
According to the Sydney Morning Herald, Anna Meares, who took bronze in the women's keirin behind GB silver medallist Becky James, said: "It's not just the Australian team that have questions."
She added: "The British are just phenomenal when it comes to the Olympic Games, and we're all just scratching our heads going 'how do they lift so much when in so many events they have not even been in contention in the world championships?'."
She did, however, go on to clarify her comments, tweeting:
But many GB fans have taken the various comments to mean that the Brits are being accused of cheating - and they are not happy.
Many slammed the commenters as being bad losers or jealous...
Some suggested that the Brits were doing so well simply through pure skill...
Britain, with a total Olympic track cycling medal haul of 71, have now surpassed France (66) as the all-time leading medal winners.
British Cycling head coach Iain Dyer said the success was down to the athletes and forward planning.
"First of all, we have outstanding athletes," Dyer said. "When you look at the times we have set on what is not a particularly fast track, it serves to highlight how good they were here.
"Then we target the Olympics. We set ourselves up to be successful every four years. If you aim to peak every four years, it needs to be a bloody good peak ― otherwise it's just a pimple."
British Cycling received a £32 million budget for the Rio games.