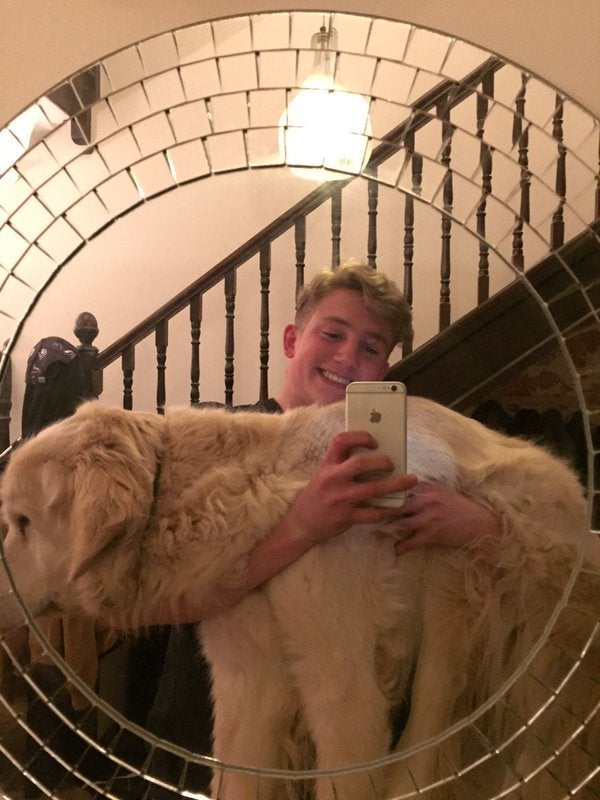 An Essex teen has pulled at the internet's heartstrings by sharing touching throwback photos chronicling his dog's battle with canine cancer.
Jack Richards, 18, posted a photo of his dog D'for as a puppy alongside one of him clutching the hound 13 years later on Twitter.
In the intervening years, Jack explained that vets had predicted D'for would succumb to cancer before his first birthday.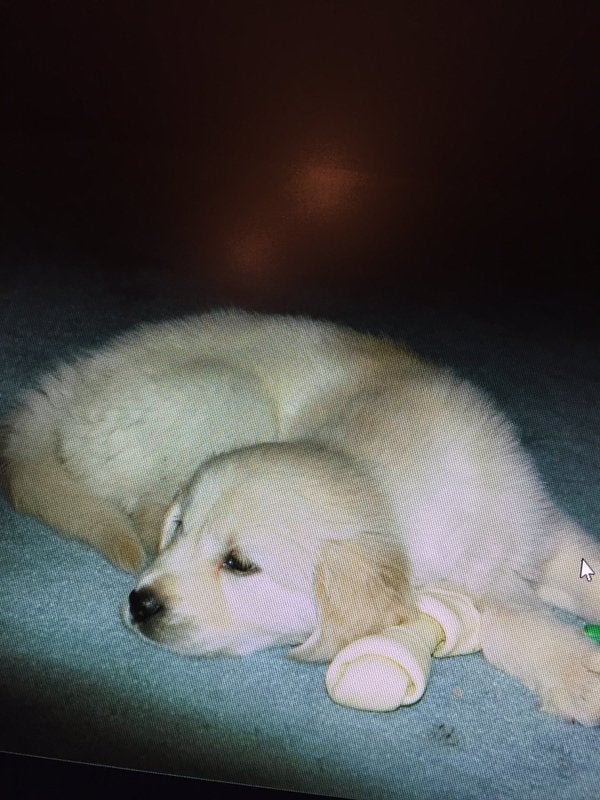 Just a few hours after it was posted, Jack's tweet went on to receive thousands of re-tweets and likes.
He is now hoping to use the internet's support to raise funds for a canine cancer charity.
Jack said: "The next morning I woke up and saw the Tweet had 500 likes, then a few hours later I checked my phone and it had just gone through the roof. The post had around 5,000 likes and retweets.
"My phone was going mental all day, it was quite surprising."
A week later, Jack's image has sparked a GoFundMe campaign for the National Canine Cancer Foundation.
Jack's family bought D'for as a seven-week-old puppy, when Jack was five, but soon after he was diagnosed with melanoma and the family was told he may not live past a year.
Jack said: "I was young at the time so I wasn't fully aware of D'for's illness. He had to have a lot of treatment and eventually we were told that the cancer was clear but could come back at any time. But now, 13 years later, he is still going strong.
"He is a loving dog and we have a really strong bond, I've grown up with him my whole life."
"..we were told that the cancer was clear but could come back at any time"
After receiving a global response Jack decided to use D'for's popularity to set up a GoFundMe page for the National Canine Cancer Foundation.
Jack said: "I did some research and thought it would be a good idea to raise some money for charity so that more dogs have a better chance of surviving cancer.
"I decided to set up the GoFundMe page and hope it will have the same success as my Tweet."
You can view Jack's GoFundMe page here.
Kelsea Little, spokesperson for GoFundMe.com, said: "The bond between Jack and his dog D'for is incredibly heartwarming, and it's wonderful that he's taking it upon himself to help other pets and owners in need.
"We hope that people will be inspired to donate to his campaign so more dog owners can enjoy life-long friendships with their pets."