For most happily married people their wedding day is one of the most cherished memories of their lives.
But 34-year-old Laura Grainger cannot remember the moment she tied the knot with her husband.
She also struggles to remember most family holidays, birthdays and the time she spent at university, due to the fact that she is living with temporal lobe epilepsy.
Amnesia is a common symptom associated with the condition.
Laura first realised that something may be wrong with her health when she was on her way to the shops.
"I was in my car with my oldest son Sidney, who was six months old at the time, and I was driving to the local Sainsbury's," she explains.
"It's a route I do all the time, and I've lived in Witney all my life, but when I got to the roundabout at the end of the road, I was completely lost.
"I couldn't work out which exit to take. I circled the roundabout three times in total confusion, and then I chose an exit but it was the wrong one. I got very scared and came home straight away. That's when I knew I needed to see the doctor."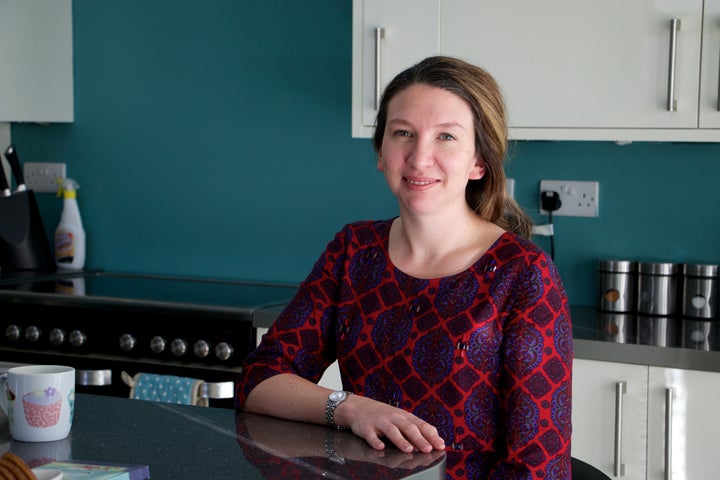 Laura's GP referred her to the neurology department at John Radcliffe Hospital, where she was diagnosed with temporal lobe epilepsy with autobiographical and topographical amnesia.
According to Epilepsy Society, this type of epilepsy is rare, and usually associated with older men – who are often misdiagnosed with dementia.
In reality, people with this rare type of epilepsy often have IQs in the 'superior' range. Laura's IQ was tested and came out in this range.
Due to the unusual nature of her case, Laura has been enrolled into the University of Oxford's Memory Research Programme, run by Dr Chris Butler.
She's been prescribed medication which has helped her limit her symptoms.
In hindsight, Laura, who is also mum to four-month-old Arthur, believes she may have been showing signs of memory loss in her teens.
"Looking back, I think I had my first absence when I was 16 on holiday in Turkey," she says.
"I was waiting for my friend so we could go out for the evening, and I just remember an intense feeling of déjà vu. I felt it coming on as though I was watching myself, then I got very hot and had to be sick.
"I just put it down to too much sun and exercise. I was too embarrassed to tell anyone but then over the years it happened more and more and I was starting to feel like a different person. I thought I was going crazy.
"Eight years ago, my husband Simon took e to see the doctor about my absences but they put them down to the heart murmur I was born with."
Today, Laura's home in Witney is immaculately tidy, with photographs of family and happy occasions in frames dotted around the house.
Close friends made Laura a book of photographs of her but, she says: "I'm unsure whether I remember the memories or just think I do because I've seen the photos."
She used to keep a journal, too, but found it too emotionally difficult to look back at what she had written with no recollection of the events taking place.
Now, she just keeps factual diaries with dates written down.
Despite the difficulties, Laura has still been able to succeed at her job working as a performance improvement manager for Oxfordshire County Council.
She says finding out she had temporal lobe epilepsy was actually a weight off her shoulders.
"When I got the epilepsy diagnosis, it was such a relief to finally know what it was… I generally see it as a positive thing," she says.
"The diagnosis makes me enjoy every day and I don't dwell on the past. I'm incredibly honest as I wouldn't remember if I told a lie! I forgive really easily too, which is quite nice because I can't remember what people have done to upset me and it's not nice to bear grudges."
Sallie Baxendale, consultant neuropsychologist at Epilepsy Society and the Institute of Neurology at University College, London, says many common chronic conditions, including epilepsy, have an impact on memory.
"With epilepsy, the nature of the underlying cause of the condition and where it occurs in the brain may have an impact on memory and this cannot be changed," she says.
"Prolonged seizures, repeated generalised seizures and multiple head injuries can increase memory difficulties as can some medication."
She adds that for many people, accepting that memory problems are part of a diagnosis is the first step to reducing the nuisance of memory difficulties.
"Laura is a really good example of someone who has identified the areas of her life where her memory loss impacts most and has taken the appropriate strategies to take the load off an overburdened memory system by using memory aids," she says.
"Laura has effectively organised her life with diaries, files, to-do lists and the support of her family to help her compensate as much as possible for any memory loss caused by her epilepsy."
If you would like information or emotional support around epilepsy, visit epilepsysociety.org.uk or call the confidential helpline on 01494 601400, Monday-Friday 9am-4pm and Wednesday 9am-8pm.