Sexual harassment on public transport is a routine occurrence for the millions of women who use London's busses and tubes each year.
But despite the fact that unwelcome physical contact or sexual comments make many us feel sick to our stomachs, the majority of women do not report these incidents to the police.
In fact, around 90% of people who experience unwanted sexual behaviour would not report it and many believe that offenders can't be caught.
In the hope of changing this, a new campaign is encouraging women who experience sexual harassment on public transport to report each occurrence.
The new video - launched by Transport for London (TfL), the British Transport Police (BTP), the Metropolitan Police Service (MPS) and City of London Police (CoLP) - aims to show that if the police receive reports from multiple people, it can help them to identify the perpetrator.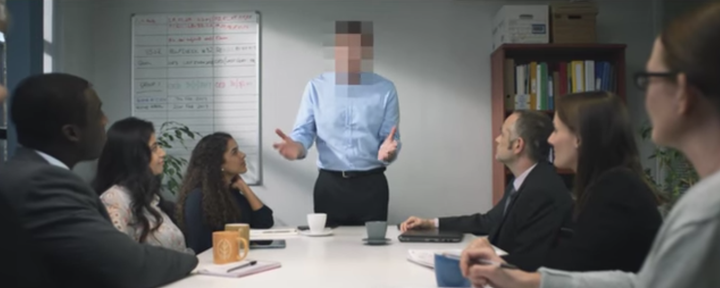 According to TFL, unwanted sexual behaviour is anything that makes you feel uncomfortable, including rubbing, groping, masturbation, leering, sexual comments, indecent acts, or someone taking photos of a sexual nature without your consent.
The new film is part of TFL's ongoing 'Report it to Stop it' initiative aimed to make transport safer.
The film shows a successful businessman, presenting to colleagues in an office, with a pixelated face. Voices of women recalling their experiences of various types of unwanted sexual behaviour on public transport are heard. As each woman recounts her experience, the man's face becomes increasingly visible until he can be seen clearly.
At the end of the film the man is apprehended by police, with his colleagues left in shock.
Commenting on the new campaign, the Mayor of London, Sadiq Khan, said keeping Londoners safe is his "top priority".
"I want all women and girls to feel confident travelling on our transport network. This vital campaign highlights how any form of unwanted sexual behaviour is unacceptable and victims must be given the right support when they report offences," he said.
"By working together with partners, we can raise awareness of these crimes, give women and girls the encouragement they need to come forward, and bring perpetrators to justice. I urge Londoners to speak up and report unwanted sexual behaviour to the police immediately, if it happens to them."
Meanwhile Caitlin Roper, from women's right's group Collective Shout, said it's "heartening to hear that police forces are both acknowledging the magnitude of these sexual crimes and implementing measures to stop them", but she also pointed out that we must address the root cause of harassment.
"While it's important women feel safe and supported to report these crimes, we also need to focus our attention on educating men," she told The Huffington Post UK.
"The most effective way to reduce incidents of men sexually assaulting women is to go to the source and teach men that they are not entitled to the bodies of women and girls.
"While mainstream pornography, media, popular culture and the sex industry all paint a picture of women as existing for men's use and enjoyment and being 'up for grabs' we need to counter these messages and challenge these cultural attitudes that effectively give men permission to objectify and exploit women."
To report unwanted sexual behaviour on public transport, you can text 61016 or call police on 101 to give details of what, where and when the crime happened.
Siwan Hayward, TfL's head of transport policing, said: "No matter how insignificant they feel it may be, every report is taken extremely seriously by police and investigated so the offender can be caught and brought to justice."
BTP superintendent Jenny Gilmer added: "We have worked hard to send a clear message to people who experience this that they will be taken seriously and we will investigate offences. It is really important that people report any kind of unwanted sexual behaviour to us as soon as possible - time is of the essence so we can exploit all evidence gathering opportunities.
"Every report, with as much detail as possible helps to build a picture of the offender."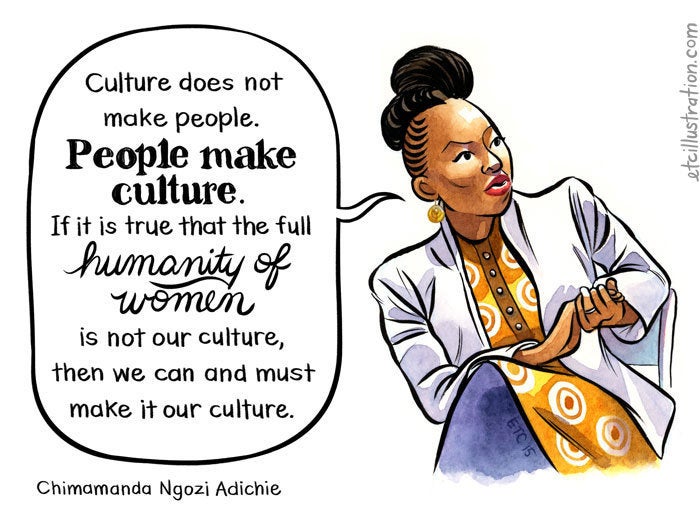 10 women on why feminism still matters