Sign up to our fitness newsletter for motivation straight to your inbox every Monday.
If you need a little extra motivation to go to the gym tonight, how does doing your bit to protect the environment sound?
At Terra Hale gym in Fulham, London, the entire gym is powered using sustainable energy generated when customers work out on the specially designed eco-bikes. The watts produced are then stored to power the gym during off-peak hours.
Not only does this peddle power keep the gym facilities running, but any leftover energy is returned to the grid to power local businesses.
Terra Hale is the first London gym to be entirely powered by humans and the concept has proven so popular with green-mined gym-goers, the company is launching a second eco-gym in Shepherd's Bush on 12 April, with a third site set to open in Notting Hill later this year.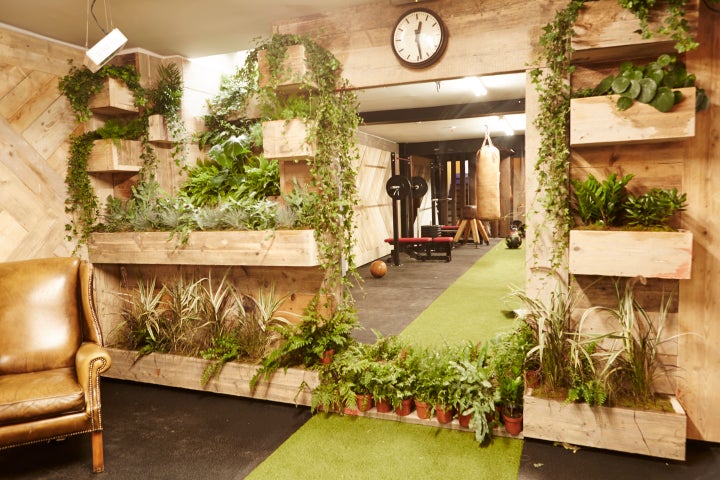 Each time a client works out on one of the eco bikes, they are generating watts. A 50-minute spin class, with six gym goers and an instructor, generates between 1500 – 3300 watts. To put this into perspective, a desktop computer uses 400 watts an hour, a laptop uses 200 watts an hour, an incandescent light bulb uses 60 watts an hour, and a hair dryer uses 1200 watts an hour.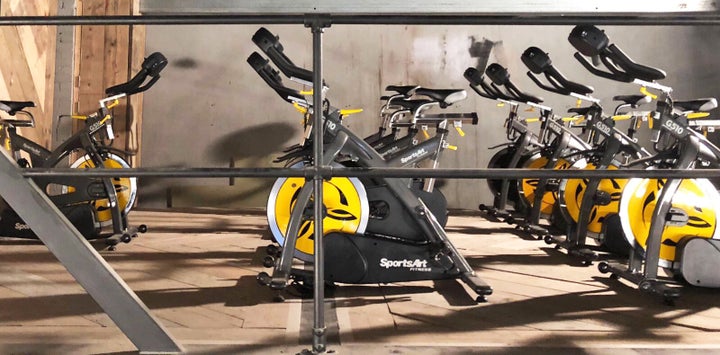 As well as being powered by sustainable energy, the gym is decorated using a mixture of recycled and eco-friendly materials. Reclaimed furniture sits in the corners while the floor is made from recycled rubber.
The water rowers (like the one pictured propped up against a wall below) are made of hardwoods sourced from sustainable forests. What's more, the gym only stocks "natural refreshments" while staff are careful to supply green body care products in the changing facilities. To top things off, walls are covered in plants to provide oxygen-rich, clean air.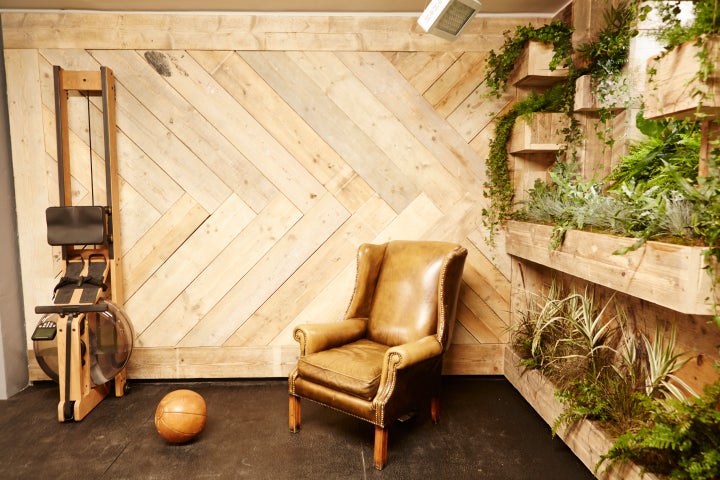 Despite the focus on all things green, classes at Terra Hale are similar to other gyms. You'll find spin, HIIT, circuits, boxing, yoga, barre and dance fit on the schedule.
The gym works on a no-contract, pay-as-you-go basis, so if you fancy giving back while working out, book a session online.