The flow of refugees into Europe, commonly fleeing their homes with nothing but the clothes on their backs, has become a sadly familiar topic in the news.
As perilous journeys out of war zones frequently turn into tragedies, children are often quite literally cast adrift from their families.
But what becomes of these orphans who are left to fend for themselves in the promised land?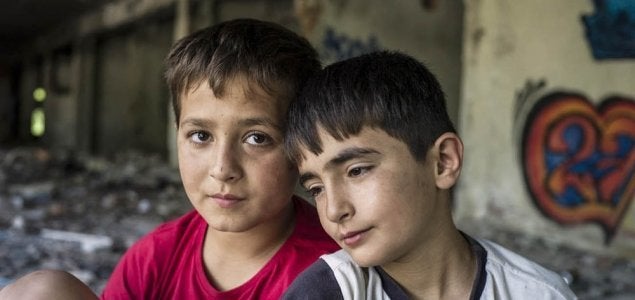 Up to 88,000 refugee children are estimated to be stuck in Europe without their parents. Alone and afraid, many have faced violence, police brutality and hundreds have been imprisoned in detention centres and police cells. Many are also vulnerable to trafficking gangs and exploitation.
The programme features the harrowing story of Mohamed, 13, and Nagham, 12, both orphans from the Syrian city of Aleppo.
Their mother was killed in an airstrike and their father was kidnapped at gunpoint by a faction fighting in the country's civil war five years ago. They still wonder if he's still alive.
Having fled with their aunt and almost drowning during a boat journey from Turkey, home for the pair is now a derelict petrol station in Northern Greece, with no showers or toilets.
"Children here study and go to school," says Mohamed.
"Their parents get them whatever they want. We don't have anything. I feel like people don't see me."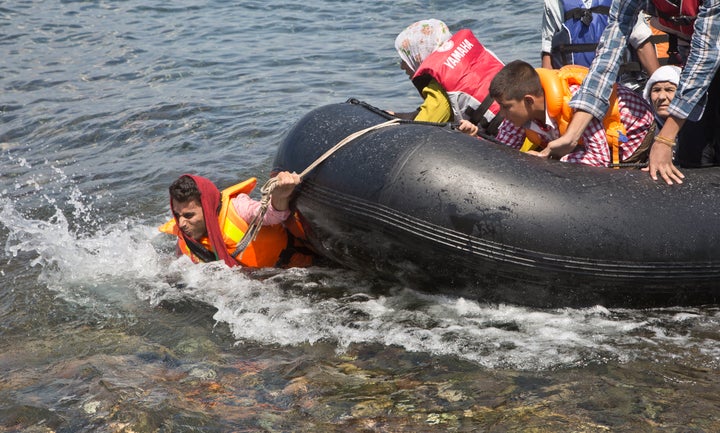 Over in Bulgaria, Sadie Clasby, a 26-year-old teacher from Cambridge, runs a migrant camp near the Turkish border.
She said: "We're the only thing that the children have here. They have no playground, most of them have no toys. It became very apparent that a lot of them had forgotten how to play. They just weren't relaxed and they didn't trust us."
One of her young charges is Omar, tells of his journey, which saw both his parents freeze to death.
The 11-year-old, who arrived with severely frostbitten feet, said: "The snow fell over us, we got so wet and cold. We urinated on ourselves to keep warm."
Neda Kadri, a human rights activist from Detroit, and her husband, Rafat, a refugee from Syria, are trying to help a 15-year-old Syrian boy named Firas, who is being kept imprisoned with adults in a Greek detention centre.
The show goes under cover to visit him, learning he has committed no crime and is desperate to rejoin his family in Turkey.
Firas claims he has not received any medical treatment for his shotgun wounds during the six weeks he has been held in the detention centre. The Greek authorities say he is now being detained for his own safety.
Neda said: "There's no reason for this child to remain in detention in Greece if he can just be sent back to his family in Turkey. Most of these children are probably suffering an extreme form of PTSD and it's going to be a long road ahead for the future.
"I fear for the next generation and what's going to become of them. You can just hear the change in people's mindset to, 'Why are they treating us like this, why are they treating us like animals, why don't they want us? We want to keep moving on, we just want to find the next part of our lives, we don't want to be in this standstill.'"