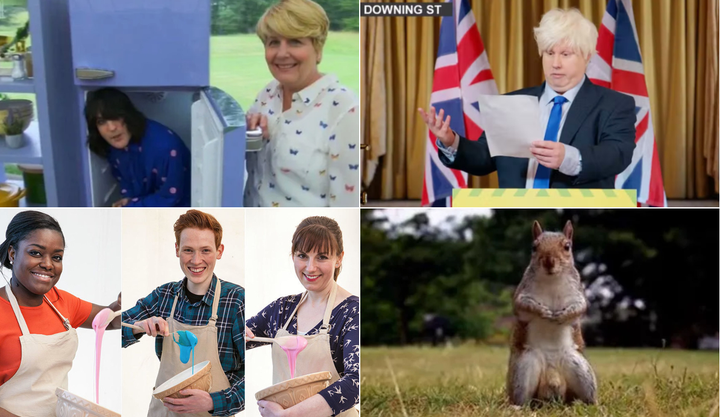 Over the years, the Great British Bake Off has gained a reputation as one of the cosiest shows on telly, managing to keep itself as far away from scandal as possible.
That said, for a show that revolves around a load of strangers playing around with flour in a hot tent together, it hasn't been without its fair share of controversy.
Whether it's contestants' antics on camera, or a few ill-advised missteps behind the scenes, Bake Off has come under fire on a fair few occasions since its launch in 2010.
Here are 22 of the show's most controversial moments ever:
1. Matt Lucas' impression of Boris Johnson doesn't go down well with everyone
In his very first show as co-presenter following the deaprture of Sandi Toksvig, Matt Lucas' turn as Boris Johnson may have amused many viewers, but it not everyone was as impressed when over 200 viewers complained to Ofcom.
The sketch saw him mimicking Johnson's coronavirus briefings, standing at a lectern featuring the slogan: "Stay Alert, Bake Cake, Save Loaves."
2. #BinGate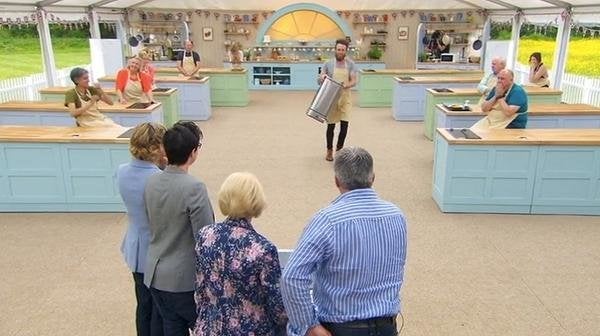 The moment none of us could have anticipated would be one of the top entertainment stories of 2014, Iain Watters made headlines when his ruined Baked Alaska wound up in the bin, which he then frustratedly presented to the judges as his finished product. Which led to...
3. Diana gets bombarded with hate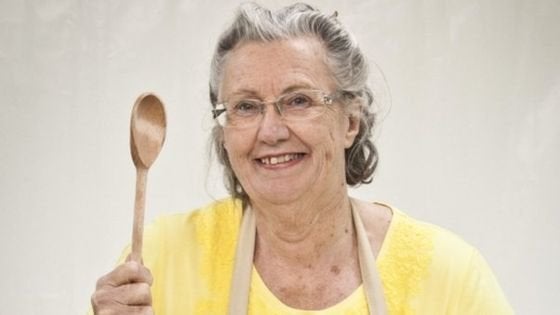 The ramifications of #BinGate were, as previously mentioned, unprecedentedly massive. Mainly for Iain's fellow contestant, Diana Beard, who found herself on the receiving end of a torrent of abuse, when she was accused of sabotaging Iain's Baked Alaska.
Paul Hollywood and Sue Perkins both piped up to defend Diana, while a statement from the BBC insisted: "Diana removing Iain's ice cream from the freezer for less than a minute was in no way responsible for Iain's departure."
4. Paul Hollywood makes the jump to Channel 4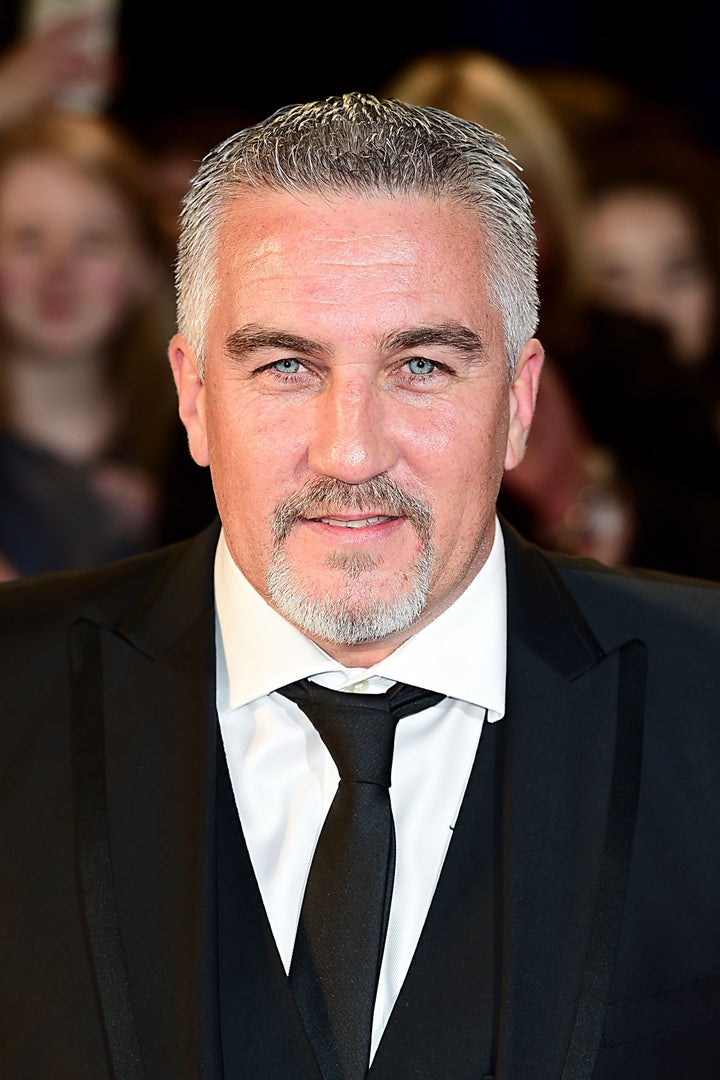 Remember when Bake Off was first announced to have made the jump to Channel 4? Does anyone feel in hindsight the ensuing manic press coverage might have been an overreaction?
Anyway, while Mary Berry decided not to jump ship, as did presenters Mel and Sue, out of "loyalty" to the BBC, Paul stuck with the show when it moved to its new home, and people were not happy, with many accusing him of "following the dough" and betraying the BBC.
5. Behind-the-scenes tension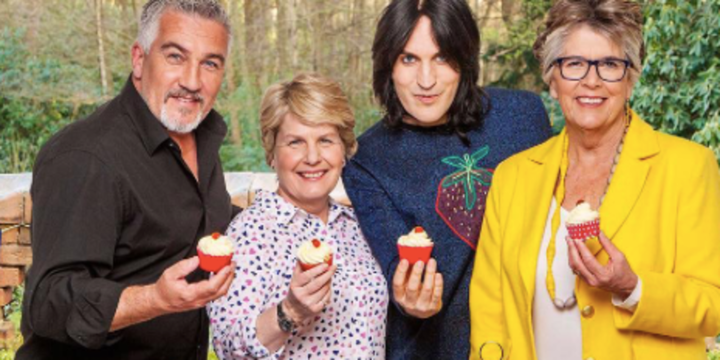 Shortly after the new-look Channel 4 team was announced, the press was full of reports that they weren't getting along, particularly in comparison to their predecessors, with rumours suggesting Noel and Paul were finding it particularly difficult to locate common ground.
A Channel 4 spokesperson insisted, via a fairly clumsy pun: "[The team] get on brilliantly and together have all the ingredients for a show-stopping series."
6. That time when Dave's pineapple upside-down cakes ended up the right way up. On the floor.
Has a fly ever caused so much carnage? We doubt it.
7. Gay sex joke lands Paul and Noel in hot water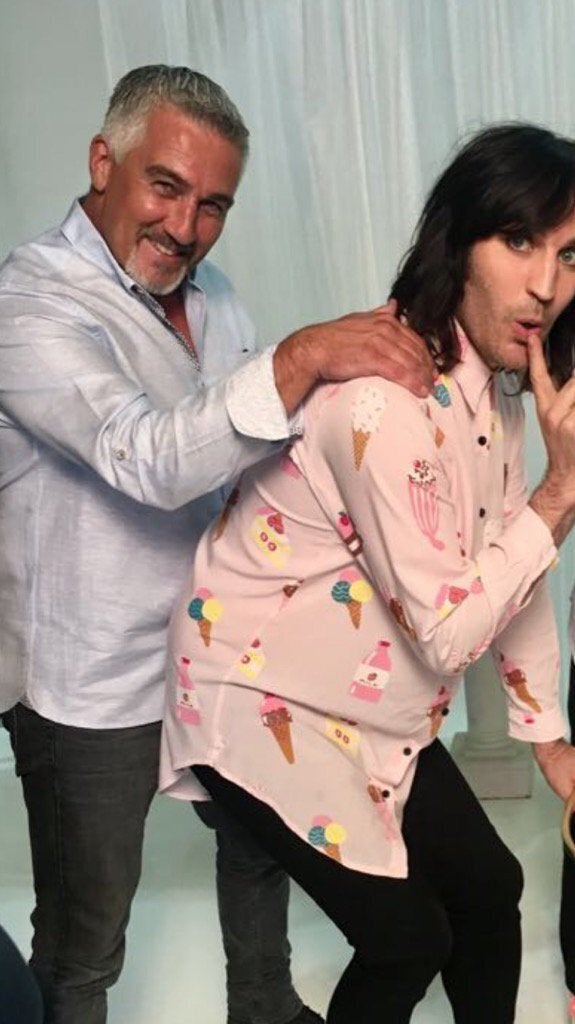 "This should put to rest any rumours that me and blue eyes don't get on," Noel tweeted.
This was met negatively by some fans on Twitter, who claimed the picture was offensive and demeaned gay sex for a joke.
8. Ruby gets accused of playing up to the judges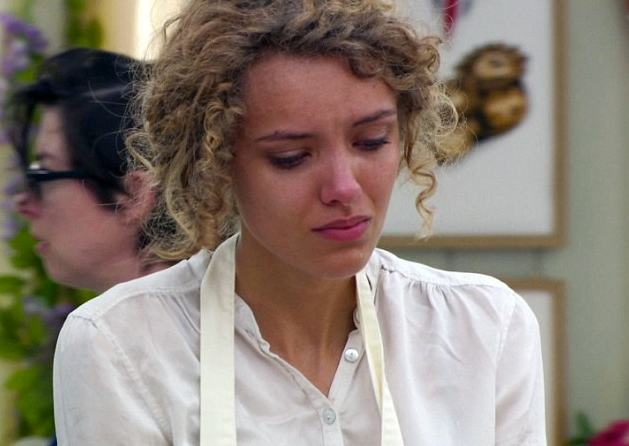 Ruby Tandoh found herself in the midst of some really unfair criticism back in 2013, when she was accused of crying to win the judges' sympathy, and even flirting with Paul Hollywood.
She later blasted these claims when she came out two years after, insisting that her detractors were "giant shitting misogynists", which we must admit is hard to argue with.
9. No but seriously, who thought this icing was a good idea?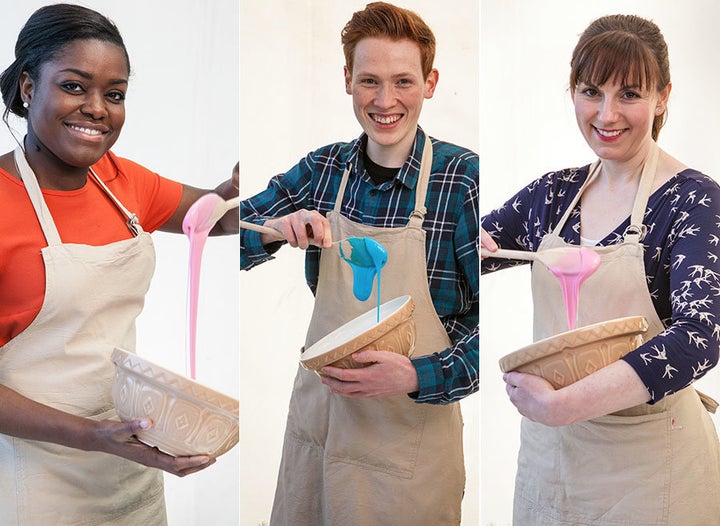 Before the 2016 series had even begun, viewers took to Twitter to voice their disdain when the male and female contestants were given blue or pink icing to pose with, depending on their gender, insisting this perpetrated antiquated stereotypes and even added to larger problems of sexism.
10. Flora's Aga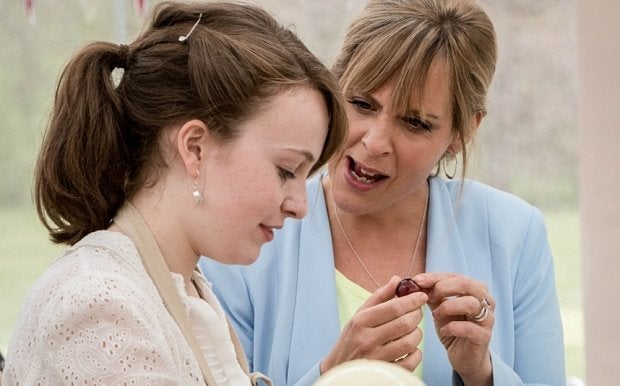 Flora Shedden managed to get on the wrong side of some viewers back in 2015, when she complained that the show's ovens were tricky for her to use as she had an Aga at home.
Addressing the criticism she faced, she later said: 'Where I live the majority of people have Agas as a means of heating, not just cooking."They are a very sensible option during Scottish winters. As we have no heating in the house, it's a lifesaver.
"Ours is 50 years old and was salvaged from a house fire. I did find it baffling that it made headlines."
11. International theme weeks
As a result, executive producer Kieran Smith confirmed the show would drop them for the 2023 series, telling the Guardian: "I hold my hands up to the cooking complaint and the theme weeks.
"We didn't want to offend anyone but the world has changed and the joke fell flat. We're not doing any national themes this year," he said.
12. Noel's game of Hide & Seek attracts Ofcom complaints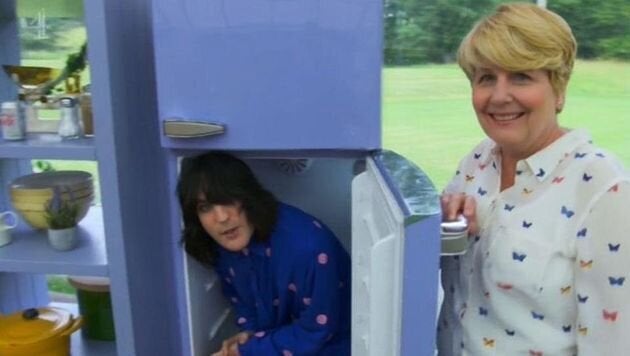 Plenty of people voiced their disdain, suggesting Noel was setting a potentially dangerous example by encouraging young viewers to imitate him.
However, the TV watchdog later ruled the programme had not breached broadcasting guidelines, saying in a statement: "We found that the scene was very brief and occurred later in the programme, when younger children were least likely to be watching."
Ofcom also pointed out that since the 1960s, fridges are fitted with a device meaning they can be opened from the inside, should someone climb into one as Noel did.
12. Twitter has Nadiya's back over The Sun column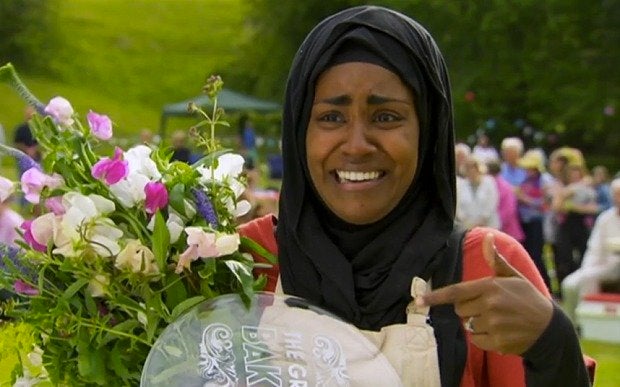 Nadiya's Bake Off victory is still a guaranteed tear-jerker for many of us, but sadly not everyone was as pleased with her win.
An article published in The Sun sparked a backlash after columnist Ally Ross writing described it as "ideological warfare", claiming that BBC executives "no doubt did a multi-cultural jig of politically-correct joy" after she was crowned the winner.
13. Enwezor Nzegwu's shop-bought icing raises eyebrows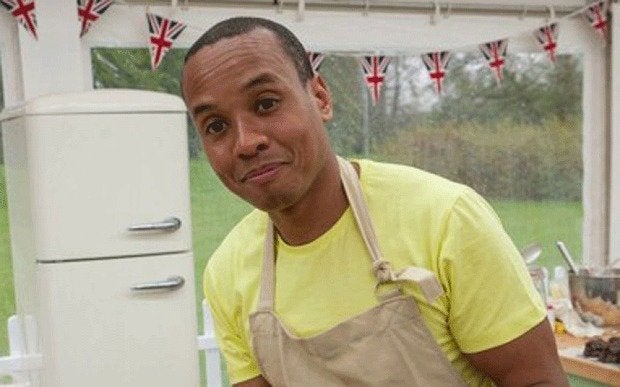 Shop-bought icing, though. What was he thinking?
14. Paul gets too generous with his Hollywood Handshake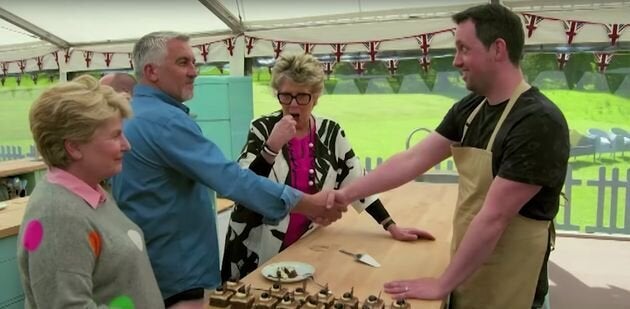 Paul's Hollywood Handshake has been a mainstay of the series, signifying the ultimate seal of approval from the judge and therefore becoming something all the bakers seek to get.
However, during the 2018 series, Paul made headlines with the amount he was giving out, with many claiming he was playing it too fast and loose with them compared to previous years.
Paul later admitted he needed to "raise his barrier" as the standard of baking had "got better and better".
15. This squirrel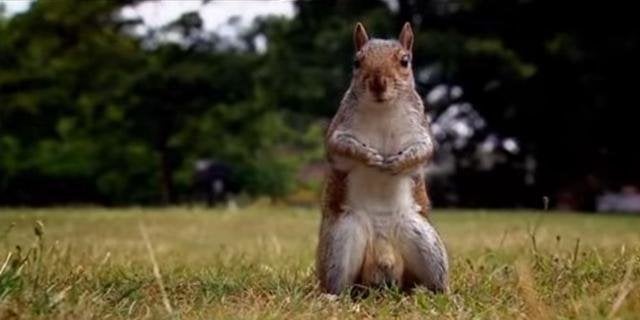 Bake Off is supposed to celebrate everything good about the great British summer, though we think the inclusion of this squirrel's giant testicles in the final edit was possibly 'a bit much'.
16. Paul apologises for Nazi picture
After the picture was published in The Sun, he said: "I am absolutely devastated if this caused offence to anyone, the picture was taken 14 years ago en route to a Comedy TV Shows Themed New Year's Eve Party and a group of us dressed up as characters from the classic TV show 'Allo 'Allo!
"Everyone who knows me, knows I am incredibly proud of the efforts of those, including my own grandfather, who fought against the Nazis during the war."
His apology was not well received by all, with former contestant Ruby Tandoh tweeting: "absolutely creasin at ppl telling me "IT WAS TEN YEARS AGO" as if the nazis weren't bad back then. guys he was still a middle aged man when he did this lol. i don't think he's a nazi i just think he's absurd [sic]."
17. Errant fridges cause controversy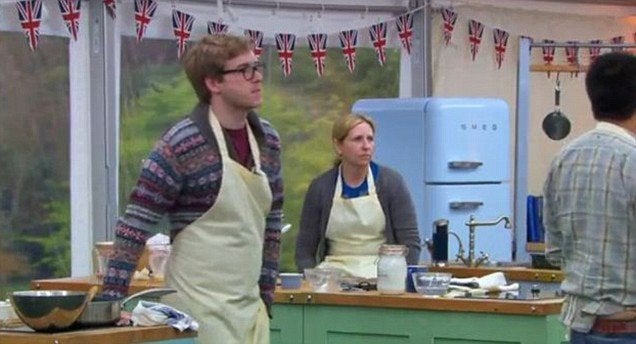 Back in 2012, the show was accused of product placement to the prominence of Smeg-branded fridges in the Bake Off tent.
When Bake Off guidelines were revised, Smeg were also forced to take down a notice on their website announcing their association with the show.
18. Innuendo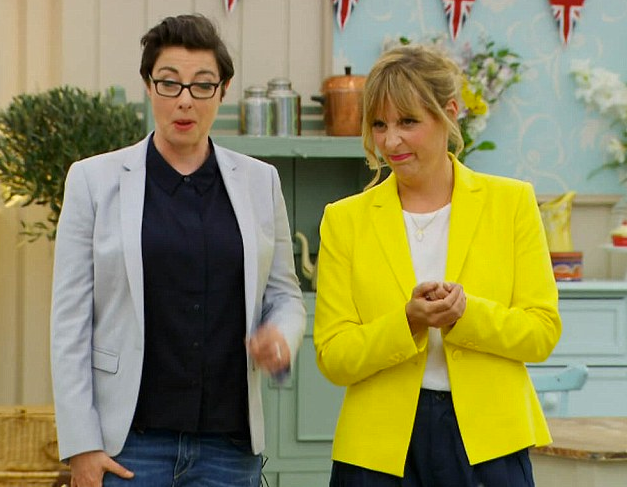 Yes, a few cheeky innuendos might seem like a part of Bake Off as integral as fancy necklaces and self-raising flour, but viewers have argued over the years that it can often verge on indecent.
Paul Hollywood said in 2014: "Our whole culture has always been based on it. Carry On films did it for 30 years and then there were cheeky beach picture postcards."
19. Even Prue isn't immune to an absolute corker...
The 2020 series served up one of the best innuendos yet when Prue was very concerned indeed about the size of Marc's nuts. Weren't we all?
20. Bake Off breaks its own rules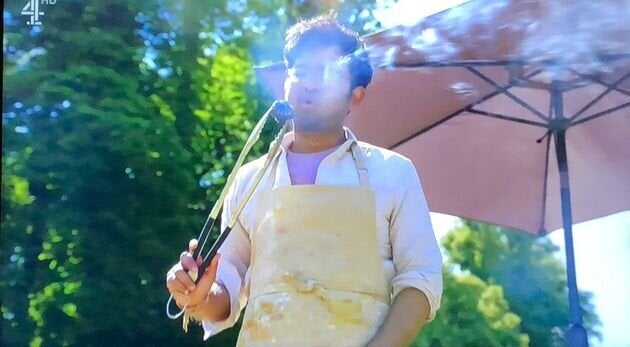 Bake Off fans are sticklers for the rules, as proved during the final technical challenge of the 2018 series.
It saw the bakers leave the familiar surroundings of the iconic tent for the first time ever, as they were tasked with making six pitta breads over an open fire, as well as three dips to go with them.
21. Prue accidentally reveals the winner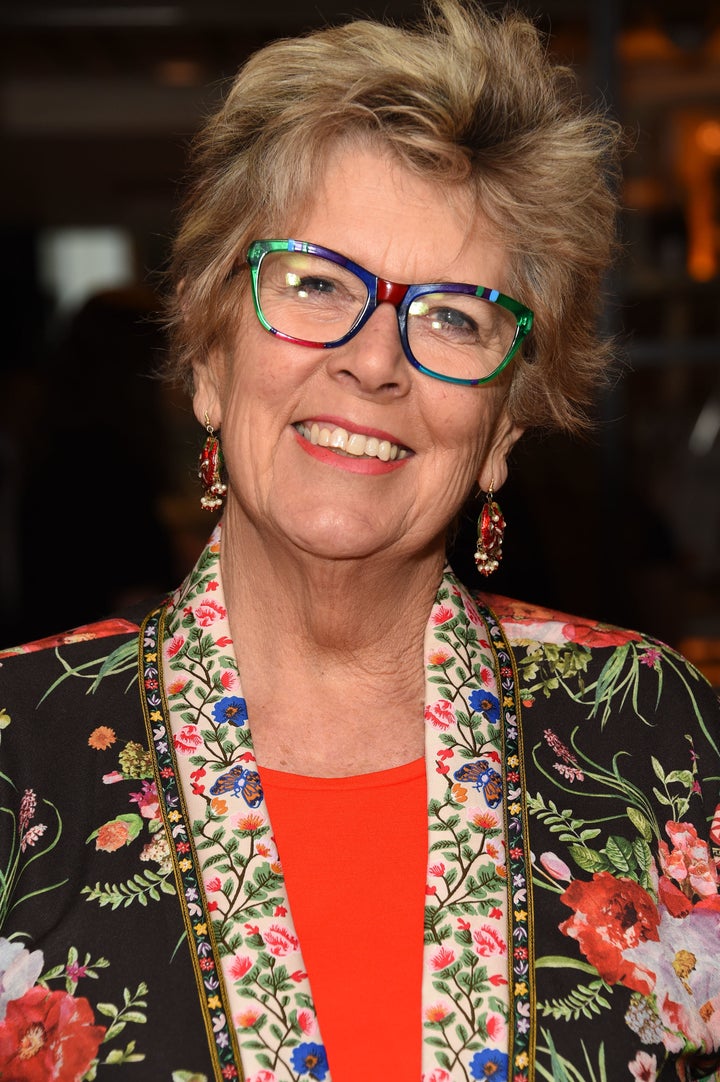 Prue was at the centre of a media storm at the end of her first series when she prematurely revealed on Twitter that Sophie had won, hours before the final was due to air on TV. She later blamed getting confused with the time difference while on holiday in Bhutan.
The gaffe has been regarded as one of the best / worst in TV history, and she has failed to live in down ever since, admitting she would be locking herself away on future finale nights.
22. The bakers' interpretations of the beloved Cornish pasty
Pasty purists had some pretty strong reactions to the series 11 contestants' versions of the classic baked treat,.
It saw them produce a mixture of creations, that strayed pretty far from the traditional recipe of beef, potato, swede and onion, wrapped in a neatly D-shaped shortcrust pastry complete with crimps to make a crust.
Among the goods the bakers produced claiming to be pasties included a fish-shaped and fish-flavoured version, one with a toad-in-the-hole theme, and one that was shaped like a *gasp* samosa.