A 12-year-old girl developed a workbook for children at her school to help pupils explore their feelings and be confident talking about their mental health.
Cerys Kenny, who was 10 at the time, wanted to help children at Longwood Primary Academy in Essex overcome anger and cope a little better when they were having a hard time.
The workbook was initially made for Cerys' own use to help her deal with her anger at school. After a meeting with her principal one day, she was told go away and have a think of ways that would help her calm down.
With that in mind, Cerys created a folder of activities and "scribble booklets" with things that would help her deal with how she was feeling.
"When I first came to this school, I had a rocky start and it made me cope better," she told The Huffington Post UK.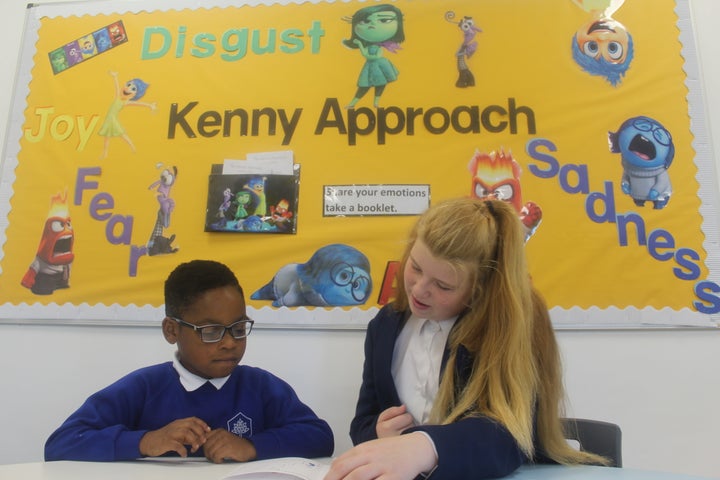 "It was a folder of things including: scribble booklets, instructions on how to calm down, breathing exercises, a rainbow of success activity, a place to write troubles and 'how are you feeling today?' worksheet," Cerys continued.
"It was something to put my troubles in so if I was annoyed, I would go through my folder and see what would help calm me down."
Head teacher Mr James Hollingsley had no idea that Cerys would come up with such an imaginative way to deal with her feelings.
"She was very angry that day [she came into my office] so I asked her to find a way to reflect upon her feelings," he explained. "I didn't think too much into it and thought maybe she'd come back with suggestions.
"She came back with this folder full of activities and ideas and I listened to her talk through it."
Hollingsley said hearing Cerys talk about how it had helped her convinced him that this was the way forward for children talking about mental health.
He had a conversation with senior members of staff and they agreed that it would be helpful to let other children in the school access similar materials.
Cerys welcomed this idea straight away.
"When the head teacher asked if it would be okay to make a booklet out of my folder to be used in the school I said it was absolutely fine," she said.
"We worked on it for a couple of weeks and came out with a booklet that had pages and questions for children.
"I wanted to help other children that were having problems and issues because I knew what it felt like to be angry and stressed. I wanted to help them not to feel any pain or carry any worries."
She worked with her teachers and some other pupils at the school to create more booklets for kids.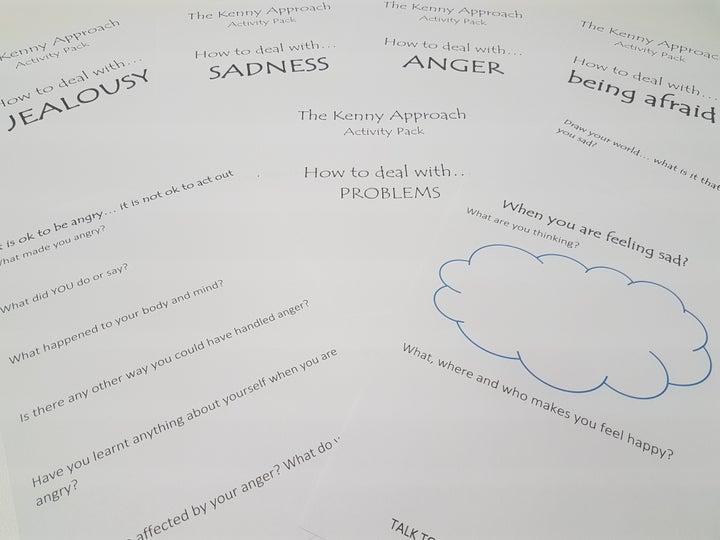 The booklet has six pages and different activities for children to complete to come to terms with how they are feeling; including a scribble page, a place to write down feelings and instructions on how to breathe.
It was distributed to children in the school, especially to those who had trouble dealing with their feelings. The school's Place2Be mentor thought the idea was fantastic and a great asset to the school.
The 12-year-old instantly started to receive feedback from children who the booklet had benefitted.
"Children from the school said they found it helpful and liked it because it gave them something to do instead of being on the playground getting in trouble," said Cerys. "They said it helped take themselves away from situations."
The booklet was created shortly before it was time for Cerys to move on to secondary school. Before she left, she had five friends who were working with her creating them.
"When Cerys left, we promised her we would continue this," said Hollingsley.
"So many kids want to talk about different feelings and emotions and so the booklet worked hand-in-hand and helped kids who were angry or upset.
"It was an instant help."
The booklet was renamed 'The Kenny Approach' to include the main booklet that Cerys originally created, as well as other booklets to cope with different feelings include anger, feeling upset, bullying and stress.
The school now has 12 children working on creating the booklets, available to everyone in their wellbeing centre.
"The children have a lot of ownership over it," explained Hollingsley. "We wanted to continue the mould of having children input into it - it's an approach developed by children rather than adults and we think that's what kids need.
"It has especially helped boys who don't want to talk about their feelings, they write it down and then can verbally discuss how they feel."
In November 2016, Cerys won a Place2Be 'Child Champion' award for 'The Kenny Approach' and was praised for raising the emotional wellbeing and mental health of children in the school.
As part of the win, the school was awarded £1,000 to help develop the approach in the school, as well as to set up a website in 2017.
The school now has regular meetings with the children involved in creating the booklets to see how they can improve it and keep it going.
"We want to put it in the children's hands and see how it develops," added Hollingsley.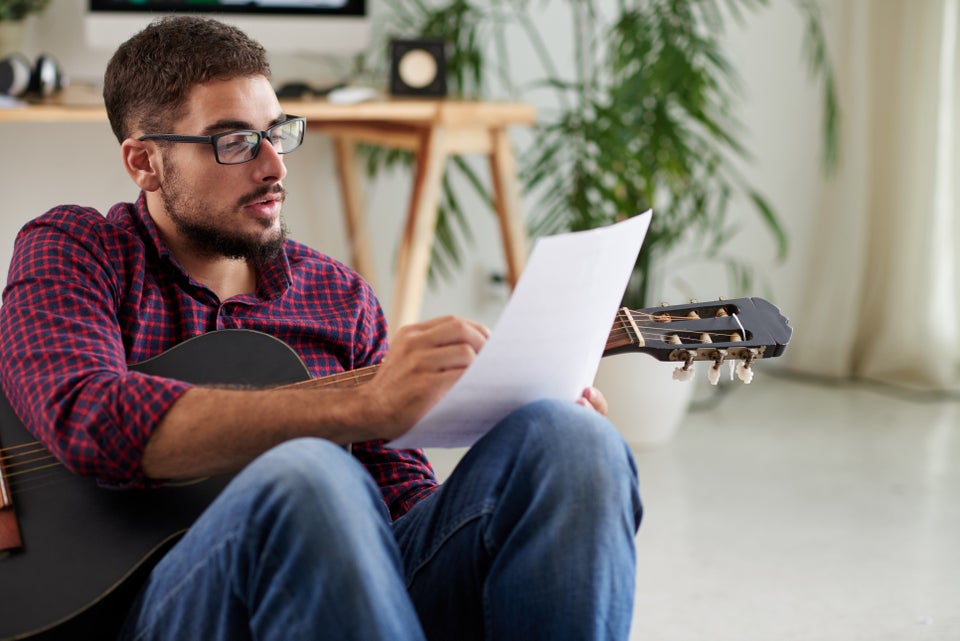 Hobbies That Improve Mental Health