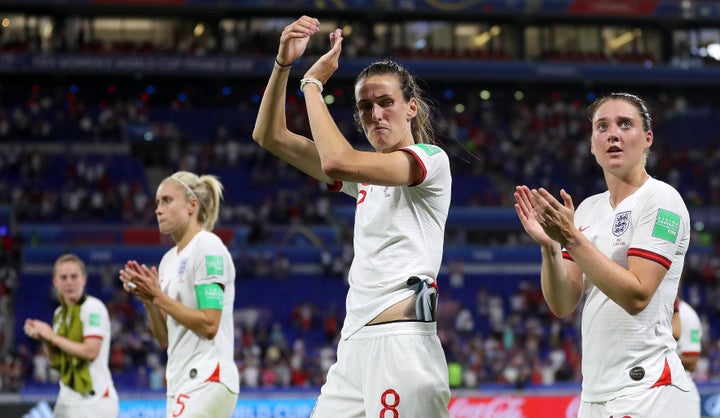 "Did you watch the game last night?" It was a seemingly innocuous question, asked by one man of another on my train this morning, yet for once, this safe conversation starter between two commuters had huge significance.
I listened as the pair discussed England's World Cup defeat at the hands of USA – that nail-biting VAR decision, the disappointing penalty, those red and yellow cards and whether Alex Morgan's "tea" celebration was legendary, pure trolling, or both. The fact that this was a women's football game was beside the point.
And I realised last night's loss isn't so devastating after all; football may not be coming home, but the women's game is unquestionably here to stay.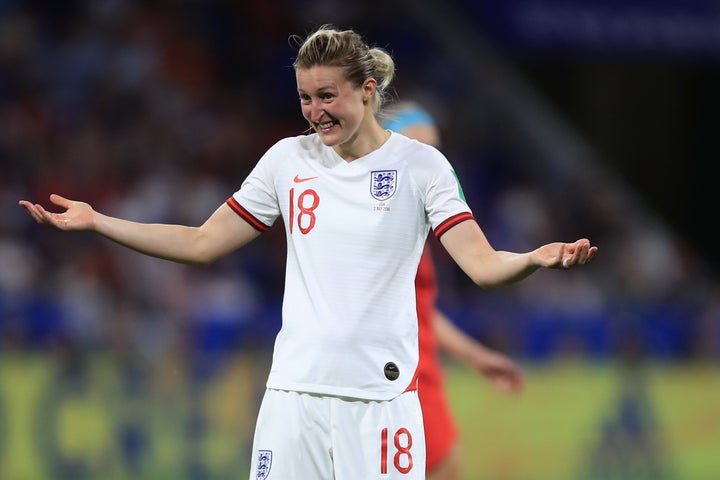 At the game's peak, viewing figures on BBC One hit a record-breaking 11.7 million, according to the BBC's women's sport lead Anna Thompson. That makes it the most watched TV show of 2019 so far.
Our US rivals may not realise the full significance of the nation rallying to support a women's team in a World Cup semi-final – after all, playing "pee-wee soccer" is a rite of passage for little American girls.
But last night, women in the pub where I watched the match shared how few of us were encouraged to play as kids – and that's reflected in participation. Around 2.9 million girls and women in the UK play football, according to data from the FA, compared to 8.9 million boys and men.
But times are changing. Now, it's cool to be a girl who likes football. Throughout the World Cup, girls have been proudly sharing good luck messages for their favourite players on social media. We partly have the FA to thank, for giving grassroots girls' football a cash injection through its Game Plan for Growth, steadily widening participation at the first hurdle.
Back in September, the senior game also received milestone funding, with the Women's Super League becoming fully professional for the first time. Media coverage for this World Cup has also been unprecedented, which no doubt contributed to last night's viewing figures. And sponsorship, which has long trailed behind the men's game, is on the up. Brands including Lucozade Sport, Budweiser, Head and Shoulders and even Boots have scrambled to get their names associated with our mighty Lionesses.
Of course, we still have a long way to go before we have gender parity in sport, with wages and TV broadcasts still lagging behind the men's game. But if last night has taught us anything, it's that this is not over – not by a long way.